Public holiday profiles are used to record the public holidays observed by your organization. Administrators will need to create a new Holiday List for each year, so the system knows what to designate as a holiday in Nexonia's Time Off module.
Any date in the user's calendar that is a Public Holiday does not count towards their time off requests and do not affect their time off banks
When a public holiday is defined, it is readily available in the Time Off module and does not need to be booked by the employee.
To update your Holiday Profile with a new year:
Go to Settings > Company > Time Off > Public holiday profiles tab
You should see a list of any existing holiday profiles (if not, you can click Add to create a new profile). To edit the holiday profile and add the new list:
Click "Actions" and click "Edit" to edit this profile.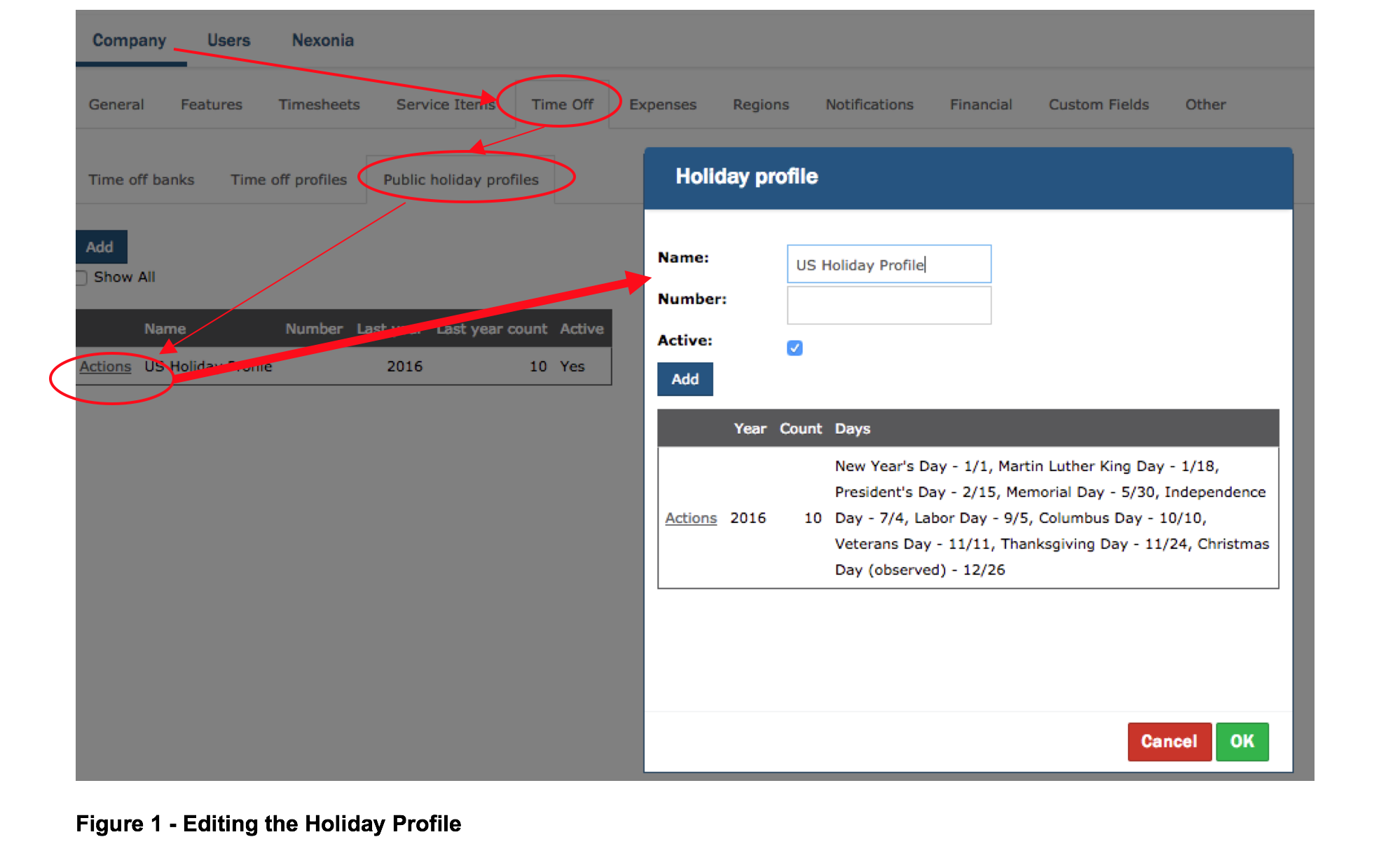 Next, you'll need to define the holidays for a specific calendar year.
Click "Add" to add a Holiday List.
Enter the Year for this new holiday list.
Click "Add" to add a holiday:
Name for the holiday
Date of the holiday
Click [OK] to save the new list, which will take you back to the Holiday Profile – you should see the new year added to the profile.
Click [OK] to save the update to the Holiday Profile. 
Your new holidays will now be updated for the users linked to that Holiday Profile.