As an Administrator, you have the ability to enable automatic detection of duplicate transactions on your company paid credit card feeds.
This article will show you how to enable duplicate detection.
Step 1: On your Nexonia homepage, click the Integration tab.
Step 2: Click the Integration Setup tab.

Step 3: In the Corporate Cards box, click Edit next to any applicable credit card feeds.

Step 4: Click the Source Type Configuration tab.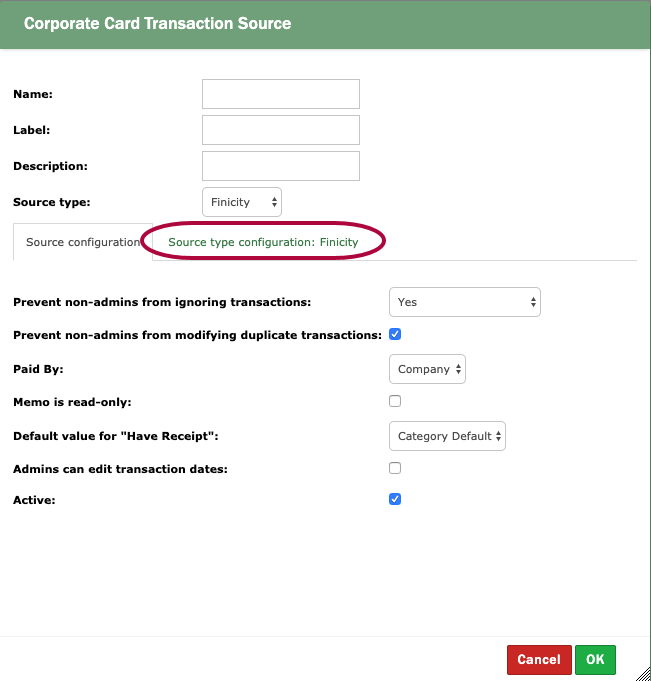 Step 5: Check mark Marked as duplicate transactions (amount and date). This option will ensure that any transactions that share the same amount and date are marked as duplicates.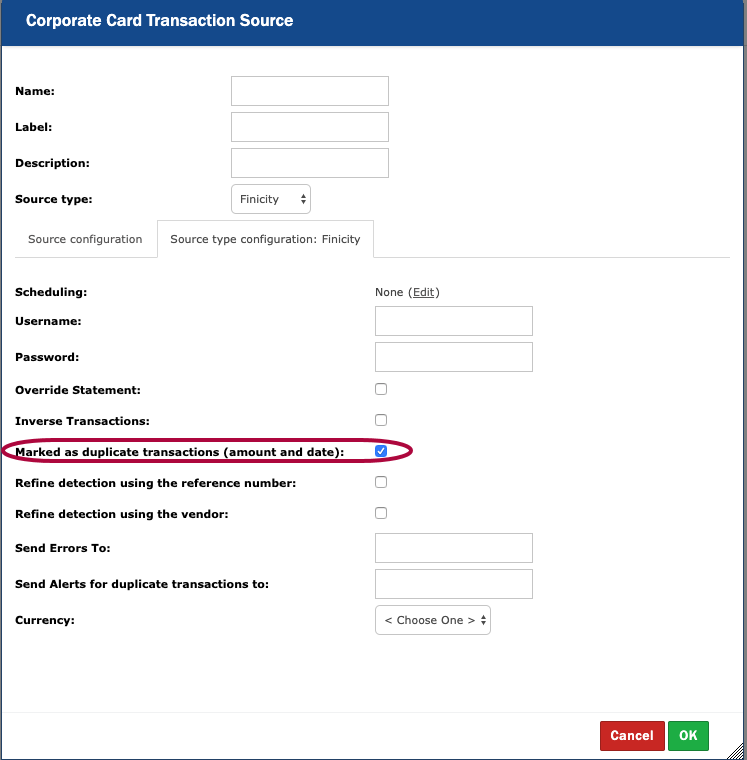 Step 6: By enabling the above option, you'll see two more options populate: Refine detection using that reference number and Refine detection using the vendor. Check marking these means that the system will look for dates, amounts, reference numbers, and vendors that match.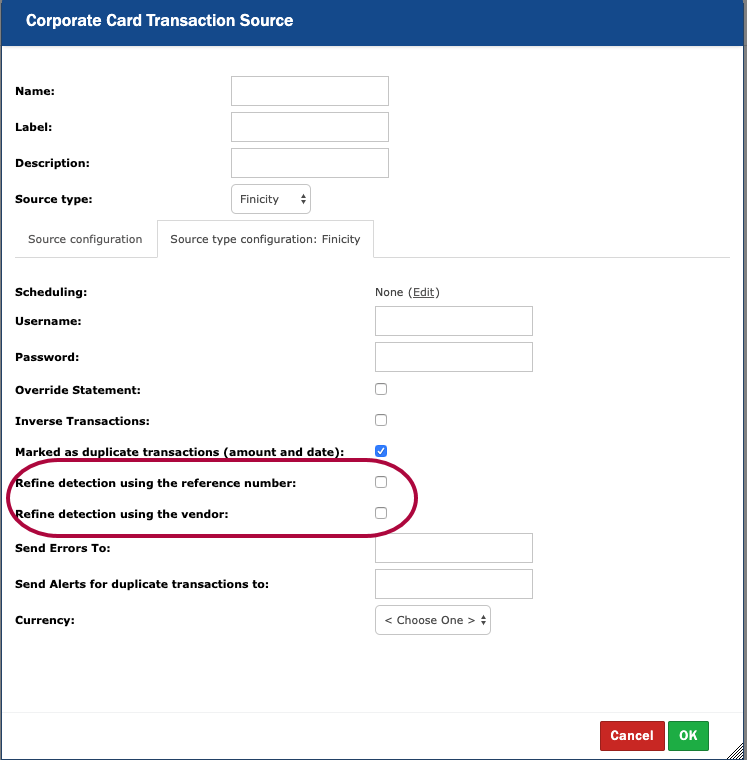 Please Note: Your credit cards might not be bringing in reference numbers and/or vendors. You can also enter a user's email into the Send Alerts for duplicate transactions to field if you want to send alerts for duplicates to one of the users.
Step 7: Click OK to save these settings.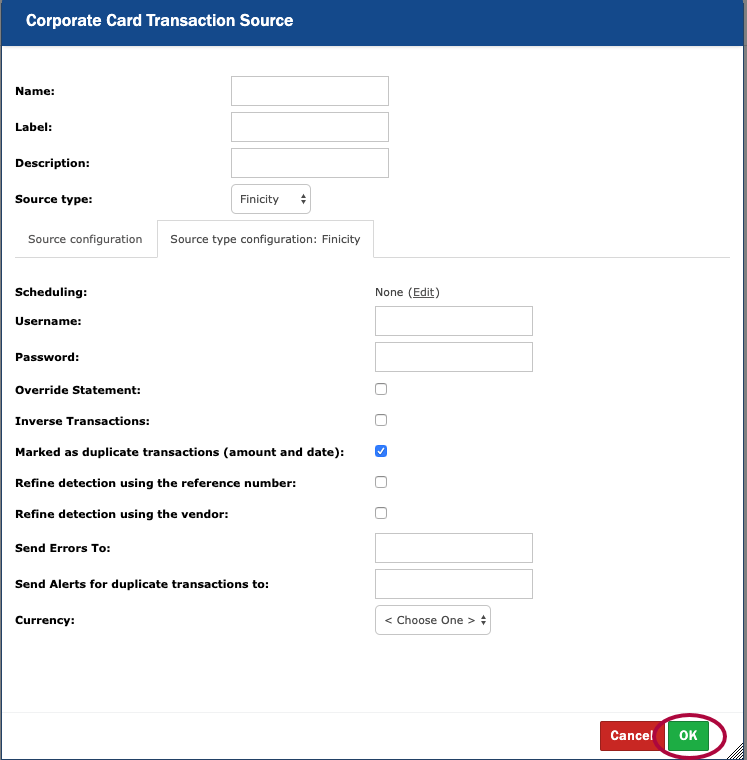 In case you want to un-mark any of the transactions that were labeled as duplicates, you can follow the steps in this article for instructions.