Card transactions can be marked as duplicates by either administrators or non-admin users if access has been given to them.
This article will show you, a Nexonia Admin, how to give the marking duplicate transaction access to non-admin users. It will also show Nexonia Users how to mark and view duplicate transactions.
Step 1: On your Nexonia homepage, click the Integration tab.
Step 2: Click Integration Setup.

Step 3: In the Corporate Cards box, click Edit next to the applicable card feed.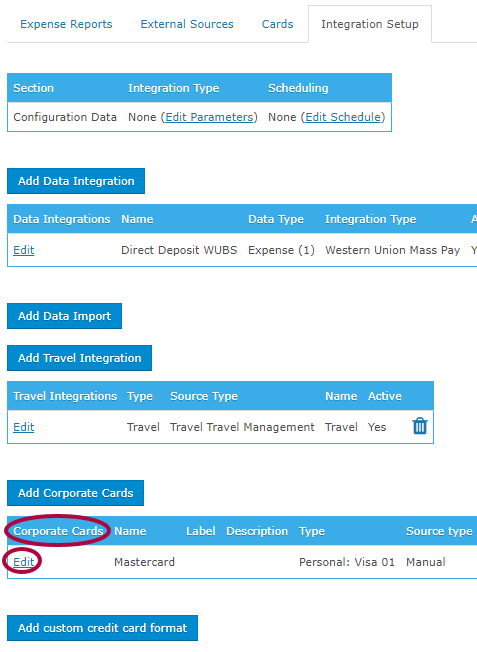 Step 4:Check the Prevent non-admins from modifying duplicate transactions box if you don't want non-admins to have this access. Leave it unchecked if you would like them to have access.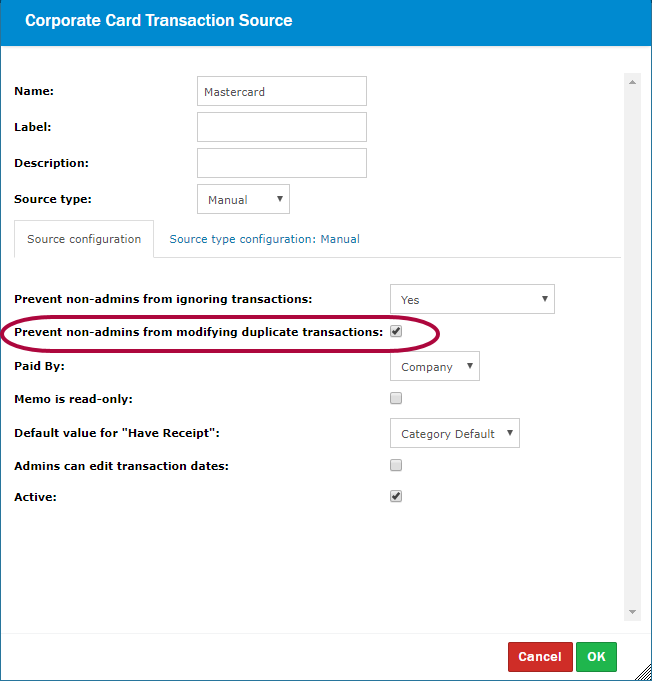 Step 5: Click OK.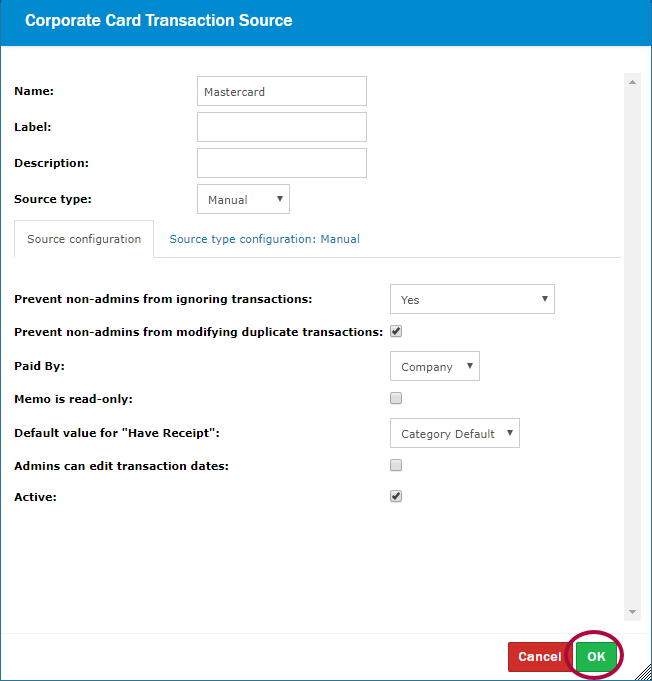 Marking Transactions as Duplicates
Step 1: Click the Expenses tab and select the applicable user from the drop-down menu.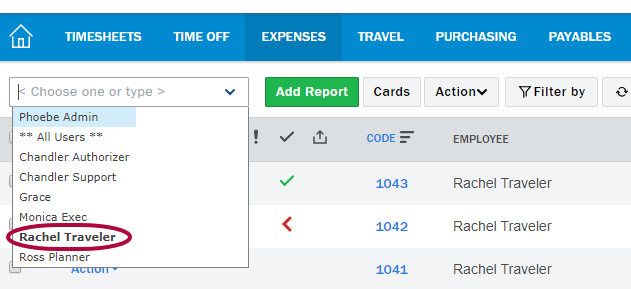 Step 2: Click Cards.

Step 3: Click the checkbox next to any applicable transactions.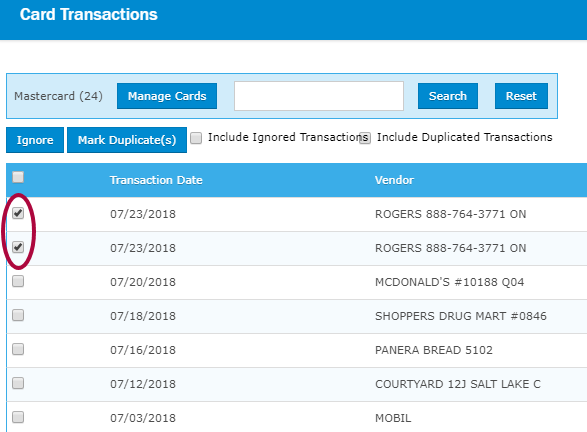 Step 4: Click Mark Duplicates.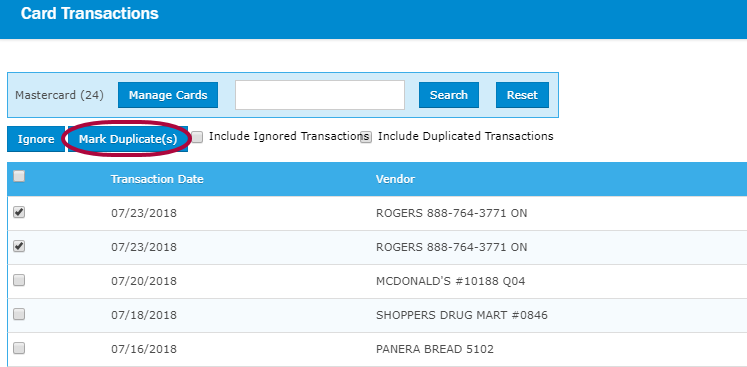 Step 5: Click OK.

Step 6: The transactions will now be out of view, but they're not deleted. Click Included Duplicated Transactions to view them.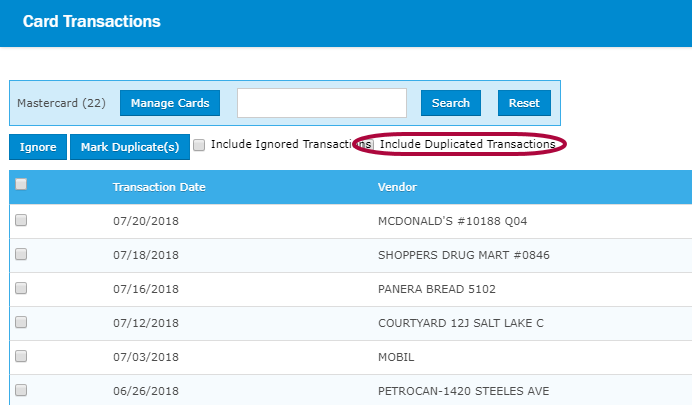 Step 7: The transactions will now appear. To mark them as not duplicates, click the checkboxes next to the transactions and click Not Duplicates.