Overview
Nexonia's integration with Egencia allows you to book travel on Egencia and have that data flow smoothly overnight to your Nexonia account.
The integration will automatically create a Nexonia expense report for each Egencia itinerary. Additionally, the individual itinerary items will auto-populate expense items in the Nexonia expense report. Expense items will be created depending on how your organization has configured the integration. Typically, the expense category will be pre-selected as well as whether the expense is employee or company paid. You may notice that itinerary details are mapped into the item memo, however these values can also be mapped into custom fields depending on your organization's account set up.
Workflow
Travel booked via Egencia will be automatically drafted into a new Nexonia expense report.
Once travel is completed, you can easily complete the expense report in Nexonia by attaching receipts, adding additional out of pocket or company paid expenses, and if necessary, merging items with credit card transactions if the card is also integrated into Nexonia. Click here to learn more about Merging Expense Items with Credit Card Transactions on the Web.
Once completed, the expense report can then be submitted for approval. 
Here's a look at an expense report and items created automatically via the Egencia integration: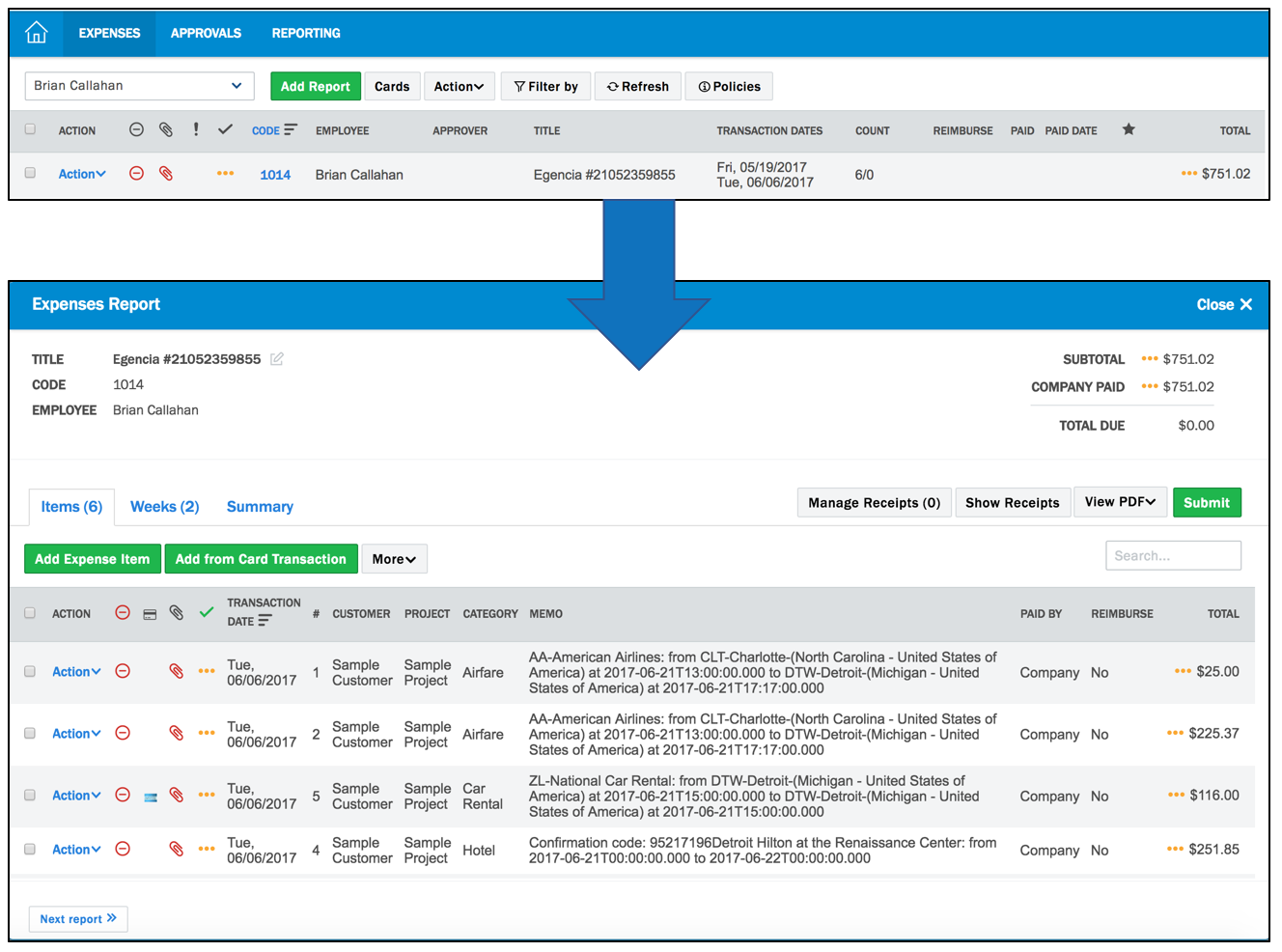 No receipt or itinerary attachment is provided via the integration. Attachments can be imported by the user to their expense report once it's been created via the integration. The most convenient method is to forward any itinerary documentation via email to receipts@nexonia.com. Click here to learn more about Adding Expense Receipts via Email.