If your company is utilizing the Project Manager function where users are assigned as managers to different projects, you can grant the managers permission to view the expenses/timesheets/bills of users submitting towards the managers' projects. To grant this access, the relevant permissions need to be enabled on the Role level.
This article will show you how to allow project managers to view the user data related to their projects.
Step 1: On your Nexonia homepage, click the Gear icon to access your Company Settings.

Step 2: Navigate to Users>>Roles>> Choose the role you'd like to edit by clicking the pencil icon.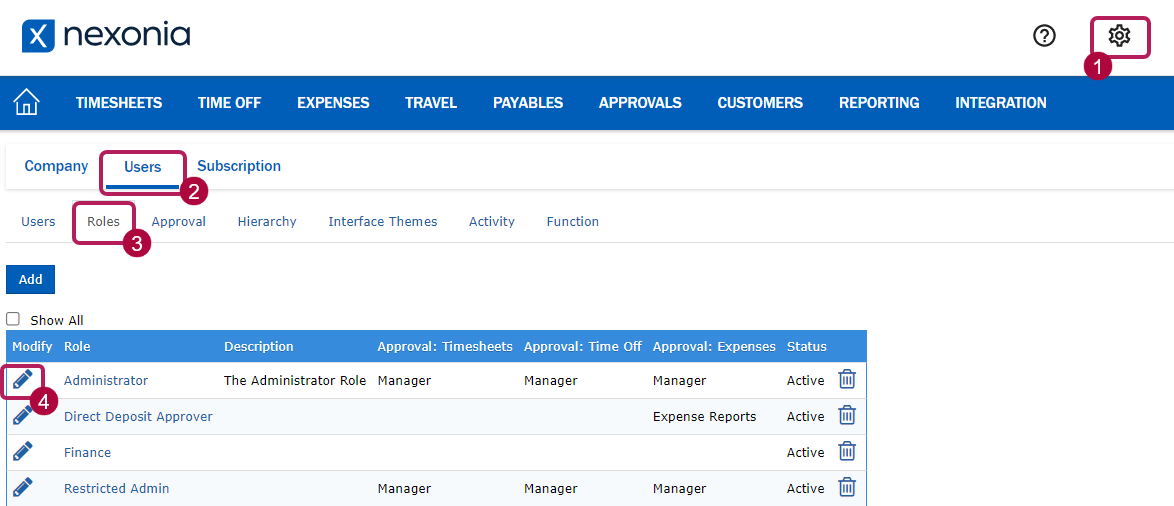 Step 3: Click the Access Levels tab.

Step 4: Click Edit.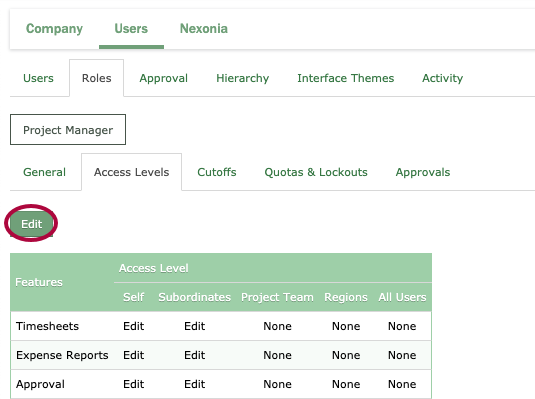 Step 5: Apply Read or Edit permissions in the Project Team column for any applicable modules (Expenses/Timesheets/Purchasing/Payables). If you want to create a new role for this purpose, follow the steps in this article and apply the Project Team settings in the above paragraph.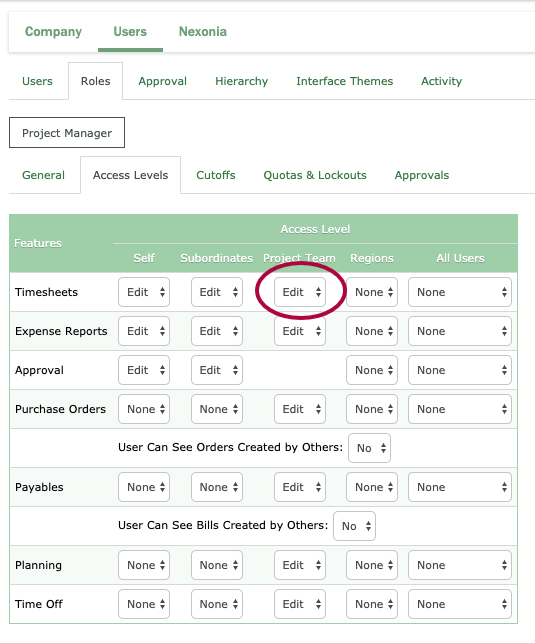 Step 6: After creating the role, you can assign the new role to any applicable users. Start in the Users tab by clicking Users.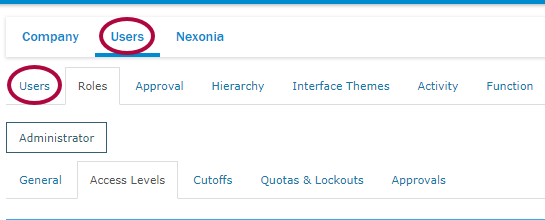 Step 7: Click the pencil icon next to the user you'd like to edit.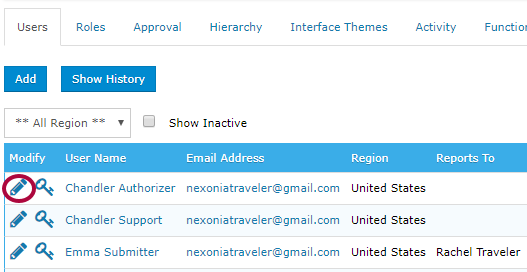 Step 8: Scroll down to Role and choose the new role you just created.

Step 9: Click Apply to save your changes.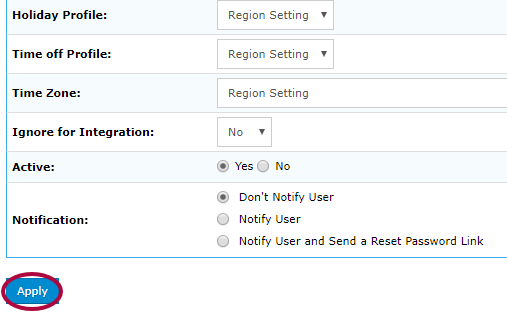 Please Note: This only affects users who are assigned as a Project Manager, for the projects they manage. Users who have this role but are not assigned as a Project Manager will see no change.
Step 10: There are two additional settings that control the scope of data that can be viewed by the Project Manager. Start by clicking the Company tab while in Settings.

Step 11: Click Features.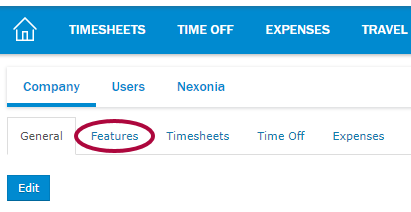 Step 12: Click Edit.

Step 13: Scroll down to Project Manager Visibility. There are two options:

All entries for users in manager's projects: If a user is an Internal Contact (Resource) on a project, the Project Manager can see all of that user's expenses/timesheets/bills, including those which are for different projects.
Only the entries for the manager's projects: The Project Manager can only see a user's expenses/timesheets/bills related to the Project Manager's projects, unless visibility is also granted some other way (ie. the user is also a subordinate of the Project Manager).