Nexonia's export integration with Bill.com allows company-paid credit card expenses to be exported to Bill.com as bills. This article will instruct you on how to map the credit cards to their Bill.com vendors.
When you add a new credit card source to Nexonia, you'll need to repeat these steps to ensure the new credit card will export to Bill.com.
This article assumes you've already integrated your export to Bill.com. If not, please use the article below:
Link: Integrating an Export to Bill.com
To map a credit card to Bill.com:
Navigate to Integration* > Integration Setup > Data Integration. You'll see your Bill.com export in this Data integration section.
*This tab is typically relabelled with the name of your accounting platform or ERP.
Click the Edit link next to your Bill.com export.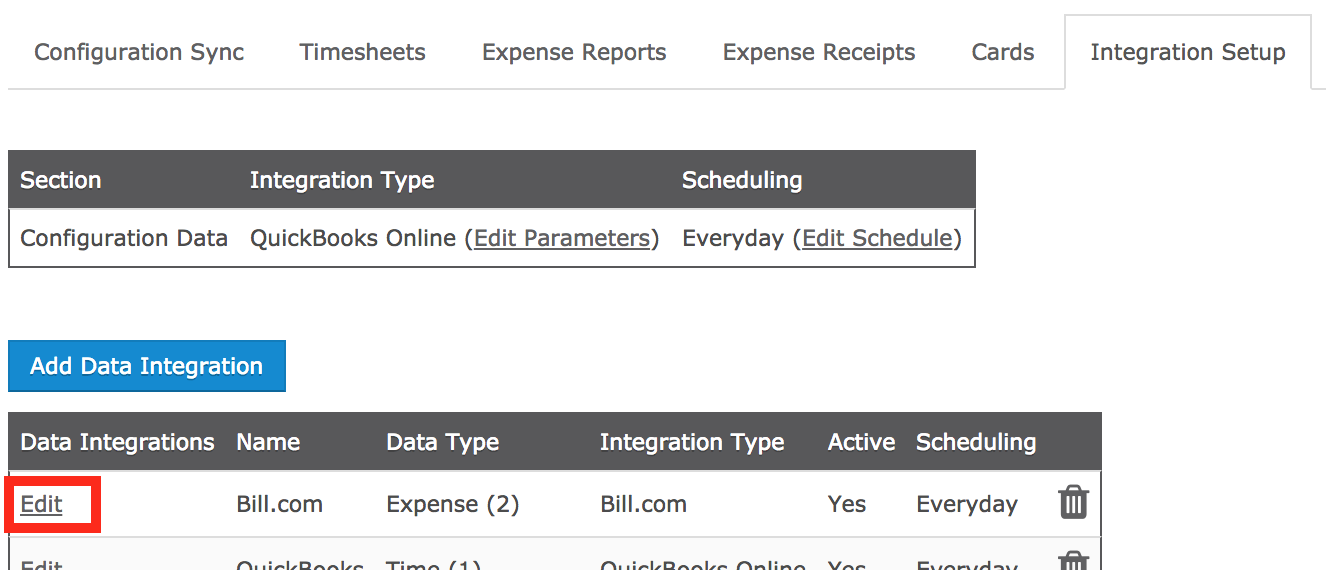 You should now see a window opened called Data Integration. Navigate to the Parameters > Company Paid tab.
The Company Paid Cards tab is where your Nexonia integrated corporate credit cards will be mapped to the Bill.com vendors. This tab only appears if you enabled Company Paid Cards under the Parameters > General tab.
When you navigate to the Company Paid Cards tab, you should see a list of the corporate cards you've integrated into Nexonia. Each row represents a specific Nexonia credit card feed. On the right will be the integrated list of Bill.com vendors.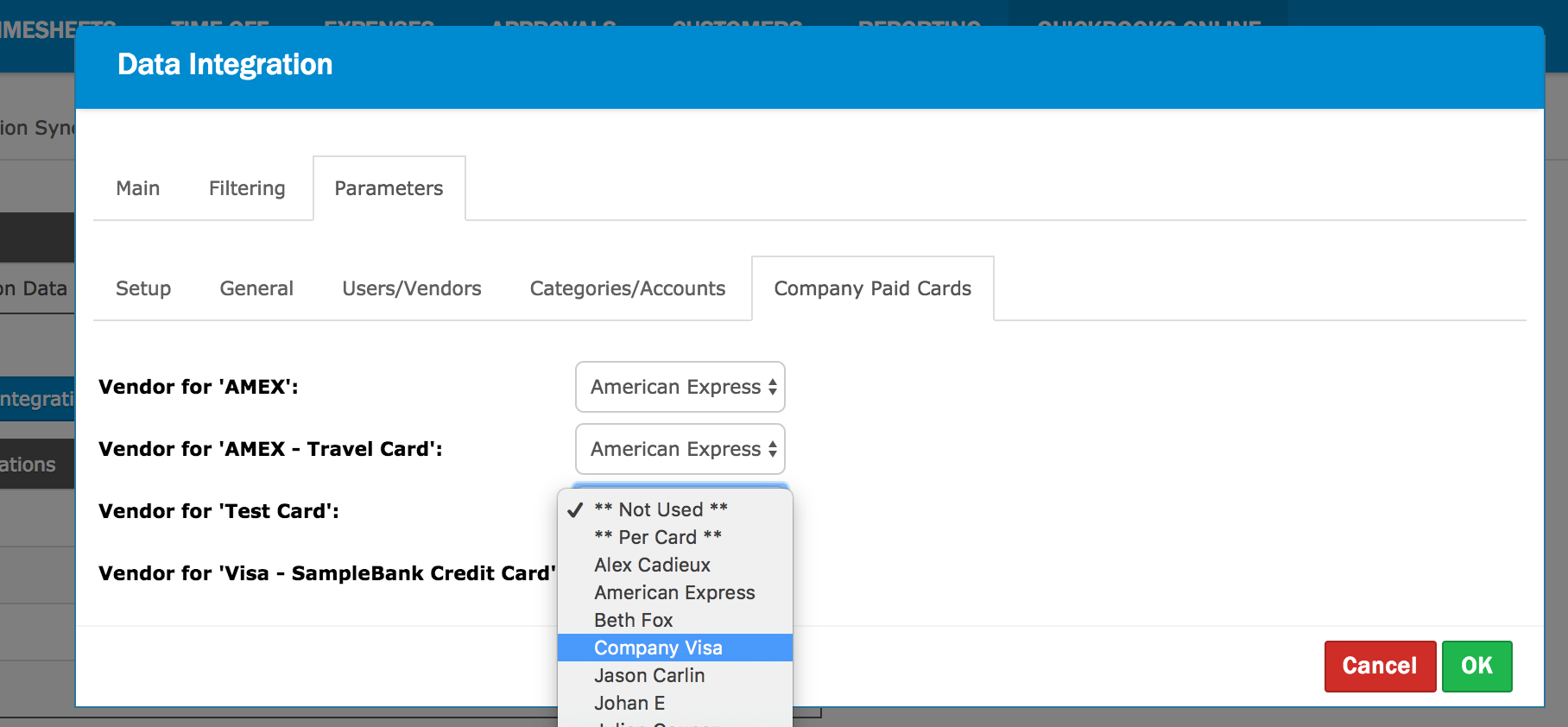 For each row, choose the vendor you would like to export to, from the drop-down menu. Afterward, click OK to save the settings and close the window.