A "Temporary Approval Proxy" is someone who can temporarily approve on your behalf for a specific period of time. Your Administrator can enable the Temporary Approval Proxy feature for your organization. If enabled, you will be able to set this on the web.
To do this:
1. Log in to your Nexonia account on the web.
From the Nexonia homepage, click on your Name in the top right corner and then click Account Settings.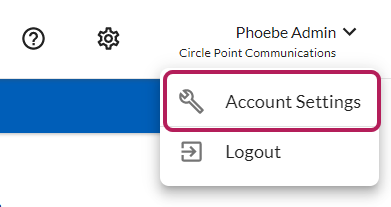 2. Under the User Settings tab, click Edit

3. Select who you would like to set as the Temporary Approval Proxy from the dropdown menu. You will also need to enter a Proxy Start Date and Proxy End Date. The temporary approval proxy is time-sensitive and will end automatically based on the proxy end date. Click Apply.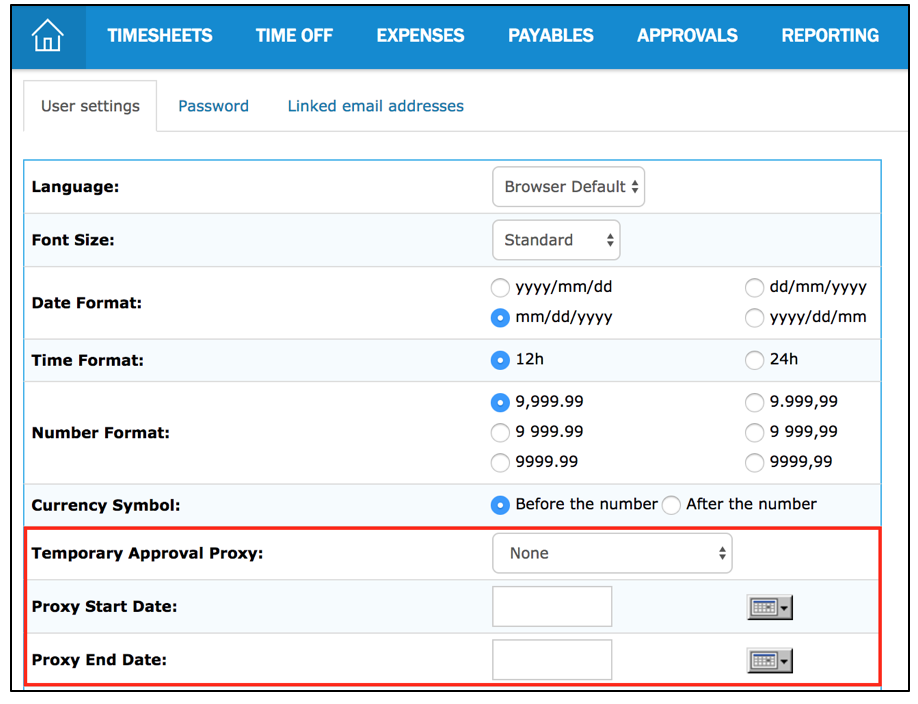 4. You have now set a temporary approval proxy!