"Mileage" is a distance based expense reimbursement to an employee if they use their private vehicles for business-related travel. The amount is typically based on a fixed rate per mile/kilometer and is date-sensitive based on the date selected on the expense item. That means if users choose a date in 2017, they'll get the 2017 rate. If, on or after 1/1/2018, they choose  date in 2018, they'll get the 2018 rate.
Administrators can update new mileage rates when issued with the new rate and effective date of the rate. 
Note: if using the standard Internal Revenue Service (IRS), Nexonia will automatically update the mileage rate settings with the new yearly rate and effective date of the rate. 
Updating the Rate for a Mileage Expense Category
Logged in to Nexonia on the web:
Click on the Settings icon
Navigate to the Company > Expenses > Categories
Scroll to the Mileage category you want to update, and click the Edit (pencil) icon to edit the category.
Scroll to the Mileage related settings - they should be visible provided the category's Type is set to "Distance".
Scroll to Distance Rate. To update the rate, enter the Effective Date for the rate using mm/dd/yyyy format. Below that, enter in the effective rate value. No dollar or currency sign is needed. You can add any new rates above or below as they occur.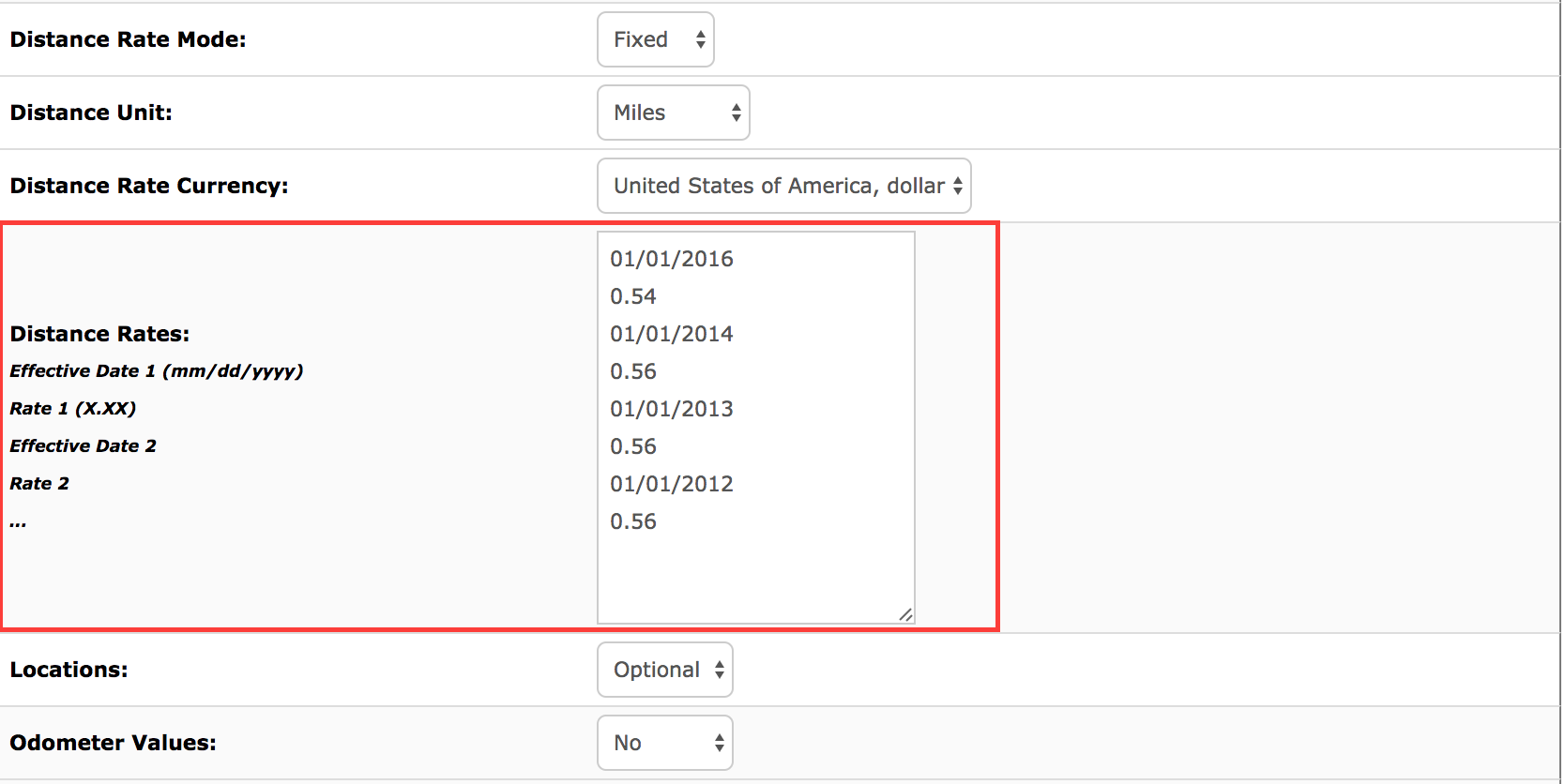 Once you've completed the configuration for the mileage category, scroll to the bottom of the menu and click the Apply button to save this category and its new rate.