Trip Templates make booking travel faster by using your frequently used trip information. By utilizing them, you don't have to enter in individual trip information each time you b ook.
Instead, you can save research or a booked trip as a Trip Template. Then, when searching for a new trip using that template, matching itineraries will be shown in the search results for the new dates requested.
This article will show you, a TMC Administrator, how to add the Trip Template functionality to a company.
Step 1: On your Nexonia Travel homepage, select Admin. Then, select Policy Tree followed by Policy Tree Editor.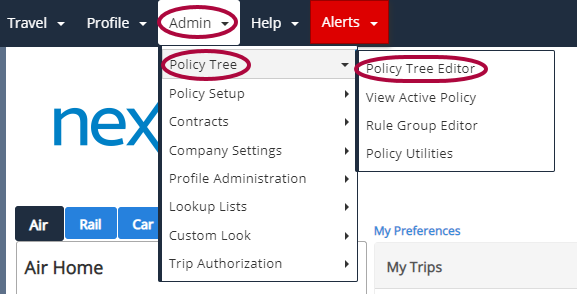 Step 2: Select Edit on the Core Permissions policy branch.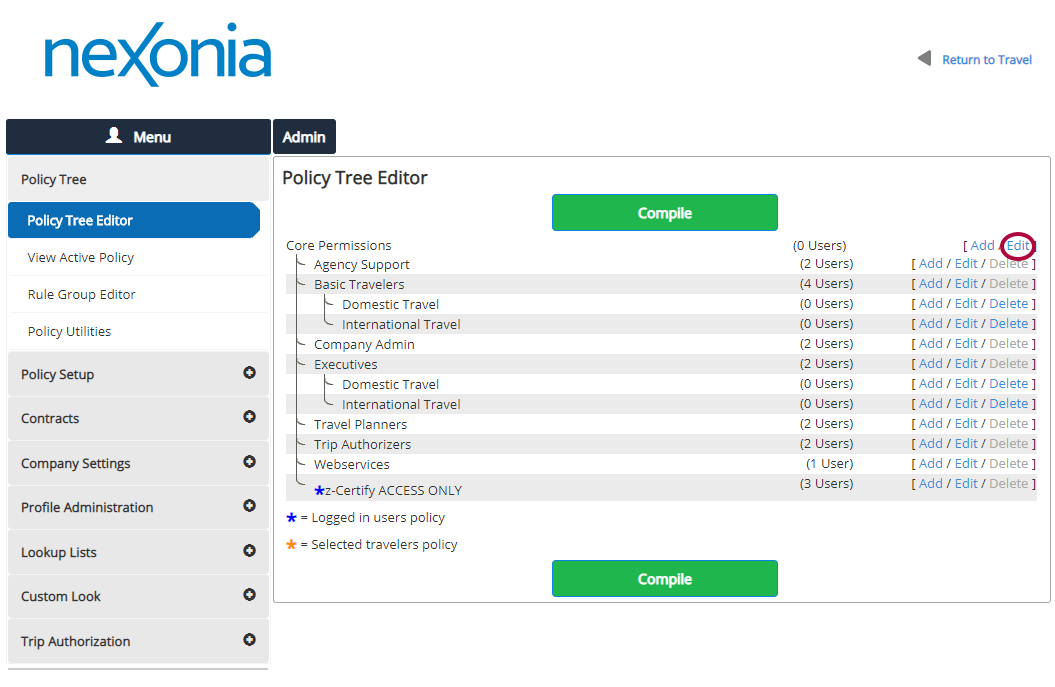 Step 3: Select Add New Rule.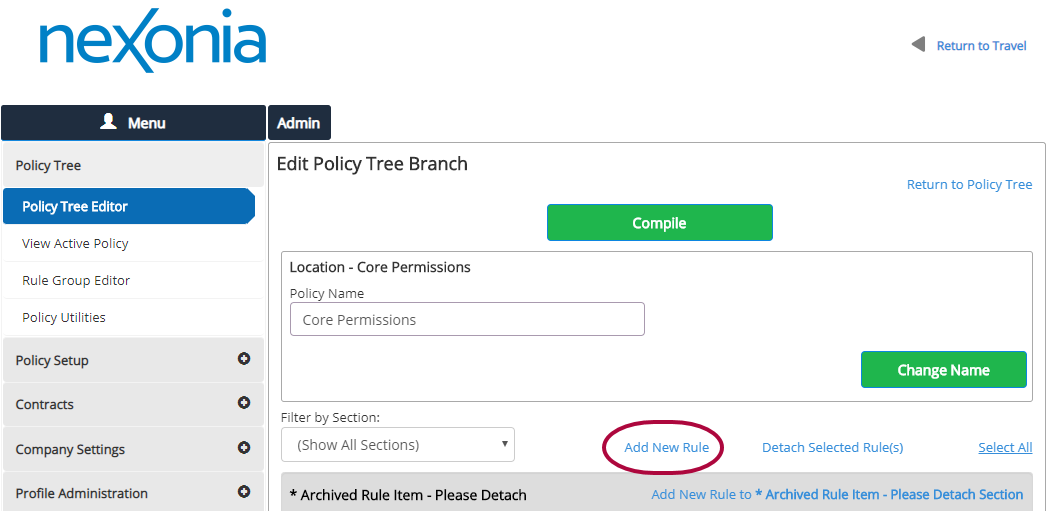 Step 4: In the Search for keywords field, enter Trip Template. In the Utilize drop-down menu, select Exact Phrase. Then, select Next.

Step 5: Select all rules except for the Allow Administrator Trip Templates Edit. Then, select Next.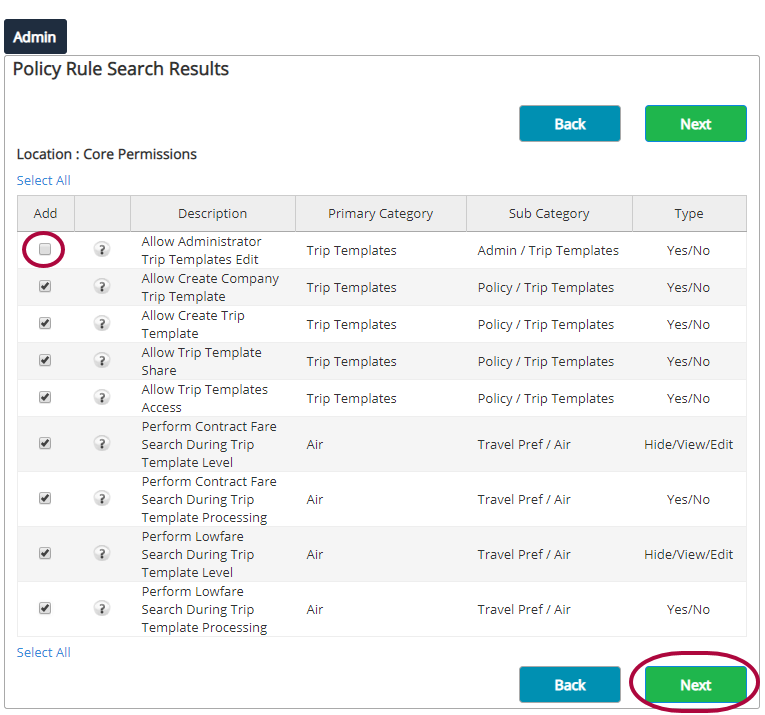 Step 6: Set the Values for the rules as shown below, and select Save.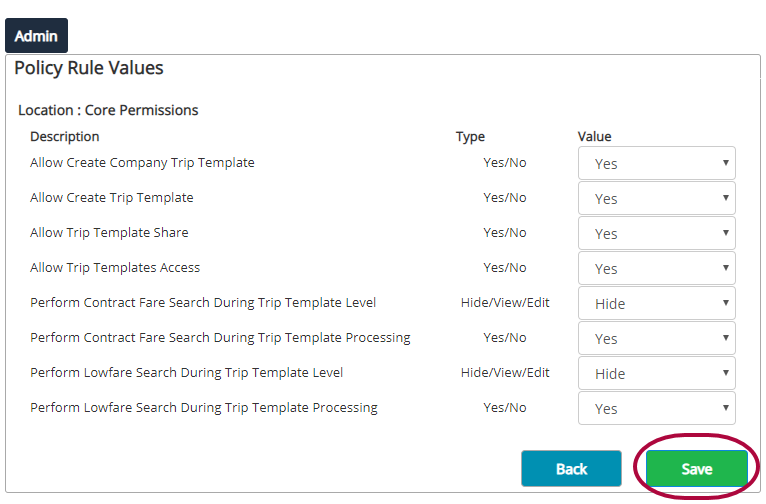 Step 7: Select Compile to complete.