You can use the Car Contracts section to enter the terms of rental car contracts between a company and a car rental agency. Car Contract terms are applied when the company's travelers shop for rental cars.
This document describes how you, a TMC Administrator, how to create a new car contract.
Step 1: In the Admin menu, select Contracts. Then, Car Contracts.
Step 2: Click the pencil icon next to the Car Contact to edit.

Step 3: The Car Contact screen appears for edits. Make the needed changes in the fields on the Car Contact editing screen. Click Save to save your changes and return to the Car Contacts screen.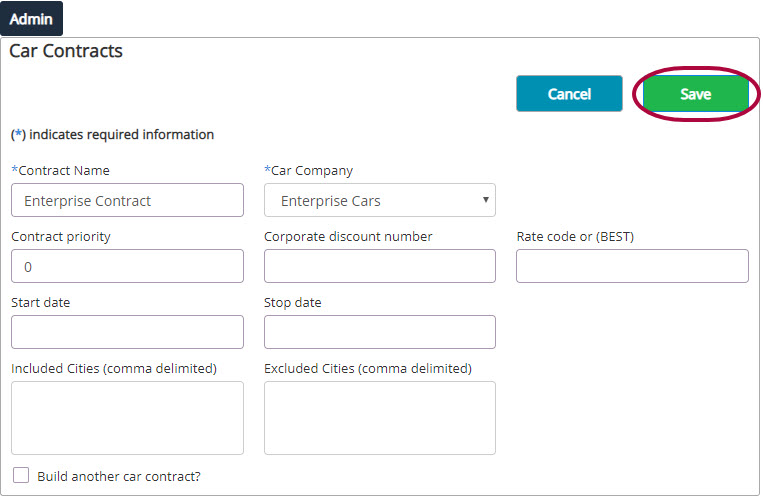 Once a Car Contact is attached to a policy tree branch or a rule group, it cannot be deleted. To delete an attached Car Contact, it must first be detached from the Policy Tree Branch.