Nexonia Expenses can be configured to receive delivery of company credit card transactions for users to add to their expense reports. Newly imported cards are automatically assigned a cardholder's Nexonia profile, as long as the card name matches the name on their Nexonia user profile.
If a user's name differs from their profile, Administrators must manually assign the card to the respective user. Administrators will receive an email from Nexonia informing them of any unassigned cards and will be prompted to log in and assign them.
Assigning Cards via from Company Settings
Go to Settings (gear icon) > Company > Expenses > Corporate Cards
Under Users, you'll see any credit cards that are unassigned. Optionally, check Show Unassigned Cards to filter the list to only the unassigned cards.
Step 1: Click the Unassigned link in the Users column for the card you would like to assign. You should see a pop-up menu, Assign Card. You can also click Actions, Assign Card next to the card for this.

Step 2: Open the drop-down menu at the top of the box and you should see a drop-down menu of all your user profiles. Select the user(s) you want to connect this card to, then click the Add button.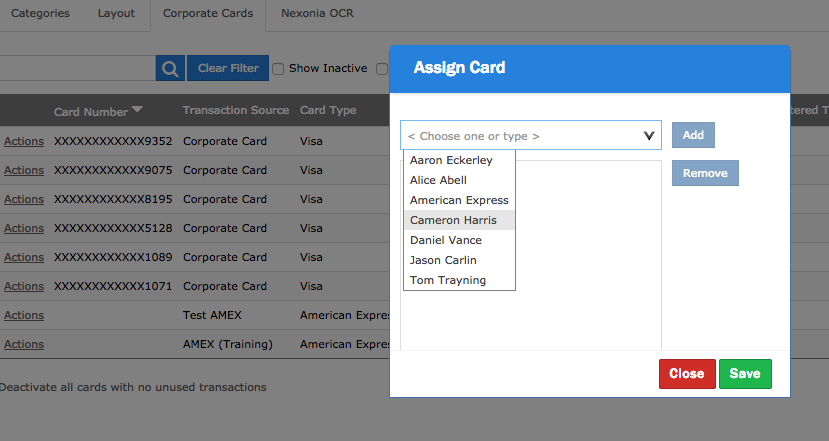 Step 3: Click Save. That card is now assigned to that user, and they'll be able to select transactions from this card to add to their expense report.

You can un-assign cards by clicking Actions, Assign Card next to them. In the pop-up window where users are assigned, highlight the user you want to remove and click Remove, then Save.
Assigning Cards via Cards Gateway
Cards may also be assigned via the Cards Gateway.
Step 1: Navigate to the Cards Gateway, then click on the username of the card you wish to assign.
Step 2: The Card Details page opens. Under Assignee, click Add/Edit.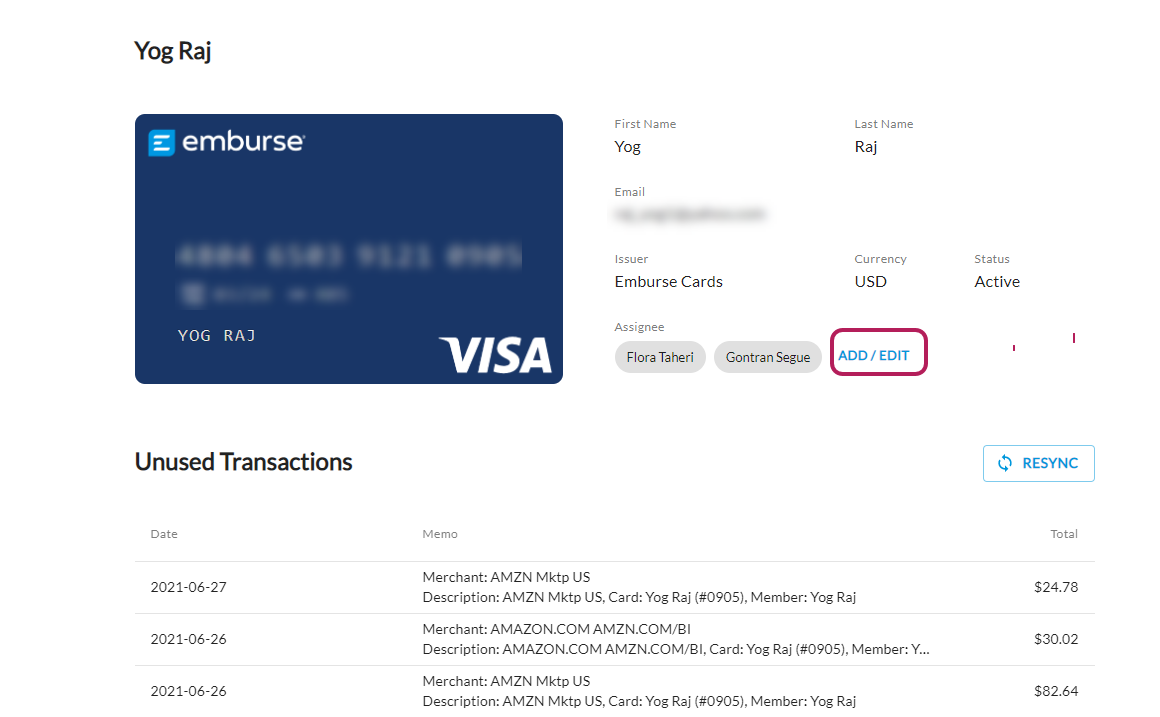 Step 3: Using the search bar, find the cardholder you wish to assign to the card. Then, check the box next to their username to add them as an Assignee.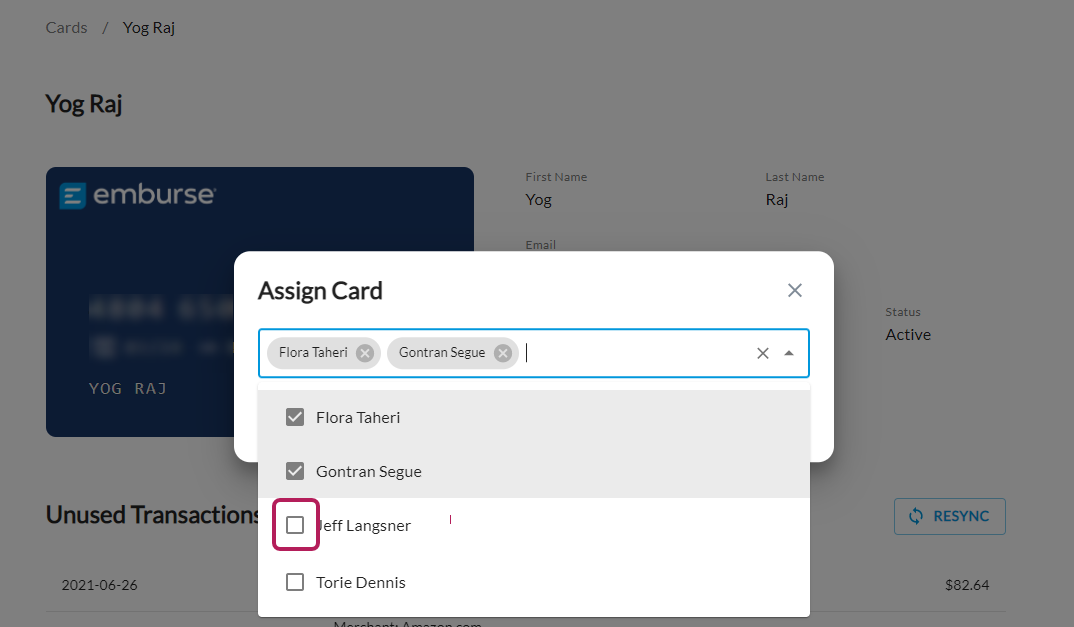 If you no longer need a particular card in Nexonia, follow instructions from this guide: How to Deactivate a Company Credit Card
If you wish to assign a single card to more than one user, follow instructions from this guide: How to Filter Credit Card Transactions By User