Company paid credit cards can be integrated with Nexonia, providing daily automated credit card feeds directly to your users. If your organization no longer requires to integrate a company credit card with Nexonia, the card can be easily deactivated by an Administrator.
To do this, log in to Nexonia on the web as an Administrator.
Navigate to Settings > Company > Expenses > Corporate Cards. Then click Actions > Deactivate Card next to the credit card that you'd like to deactivate. This will deactivate the credit card feed for this specific card, so that any users assigned to this card will no longer have access to it or any of its transactions.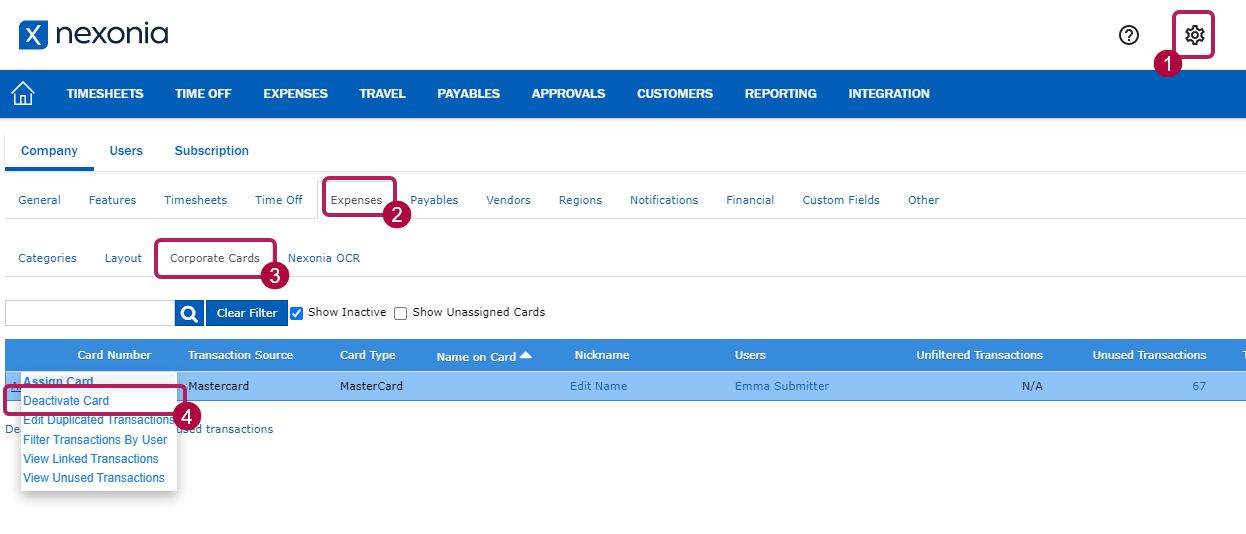 Notes:
Do not deactivate a credit card feed until all of the necessary expense items based on these transactions have exported.


Deactivating a card will not impact any previously exported credit card expense items.


Administrators can reactivate any credit cards that have been accidentally deactivated. Click here to learn How to Activate a Company Credit Card.