In Nexonia, company paid credit card transactions can be shared across multiple users through filtering. In a standard setup, only one user is assigned to the card they are charging expenses to. However, there are cases where one card is being shared amongst many people. A common example of this is when there is one travel card that multiple people use to book travel on.
Administrators will be able to apply filtering by navigating to: Settings > Company > Expenses > Corporate Cards. Follow these steps:
Identify the card you'll need to assign to multiple users
Click Actions > Assign Card
Add 2 or more users to the card by selecting them from the dropdown, and Save
Again, click Actions, then Filter Transactions By User
Select the transaction(s) to be assigned using the checkboxes
Select the user to assign to
Click Assign (#) Transactions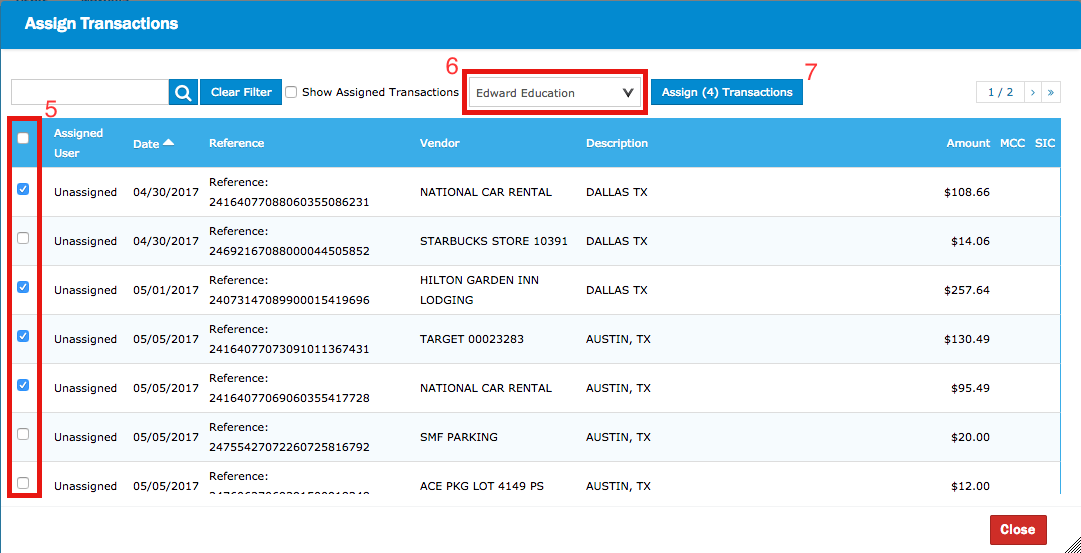 The filtered transactions will now disappear from the list leaving visible only the unfiltered transactions.
Note: To show the entire list of transactions (filtered and unfiltered), click Show Assigned Transactions. You will see which user has been assigned to each transaction under the Assigned User column.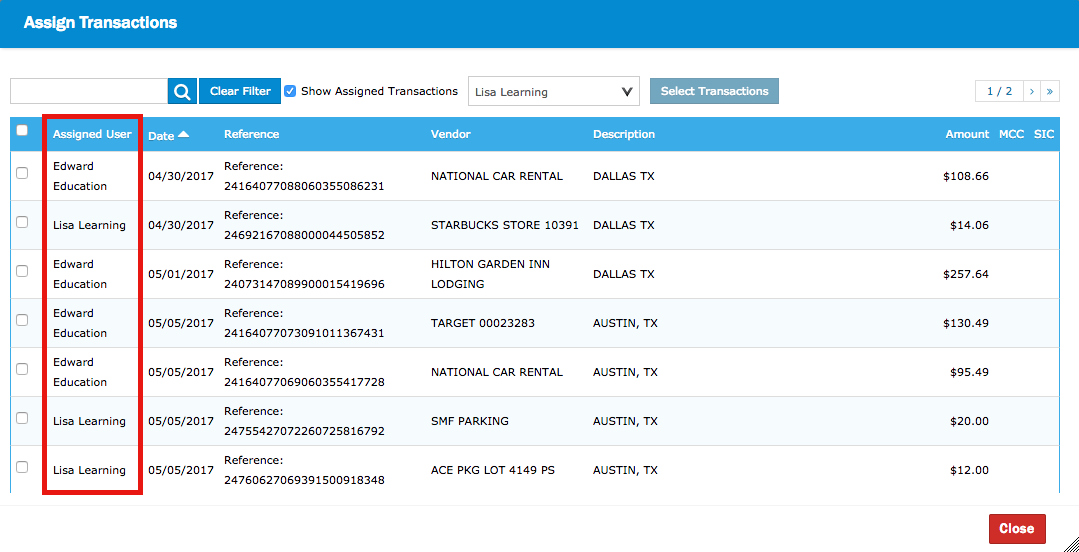 From the Corporate Card management summary page, a total number of unfiltered transactions will now be visible.

For the user, when they log in, they will only see the transactions that have been assigned to them. Any transactions that still require designation will not appear for any user when trying to create expenses. In this example, we show the 4 that were assigned to Edward: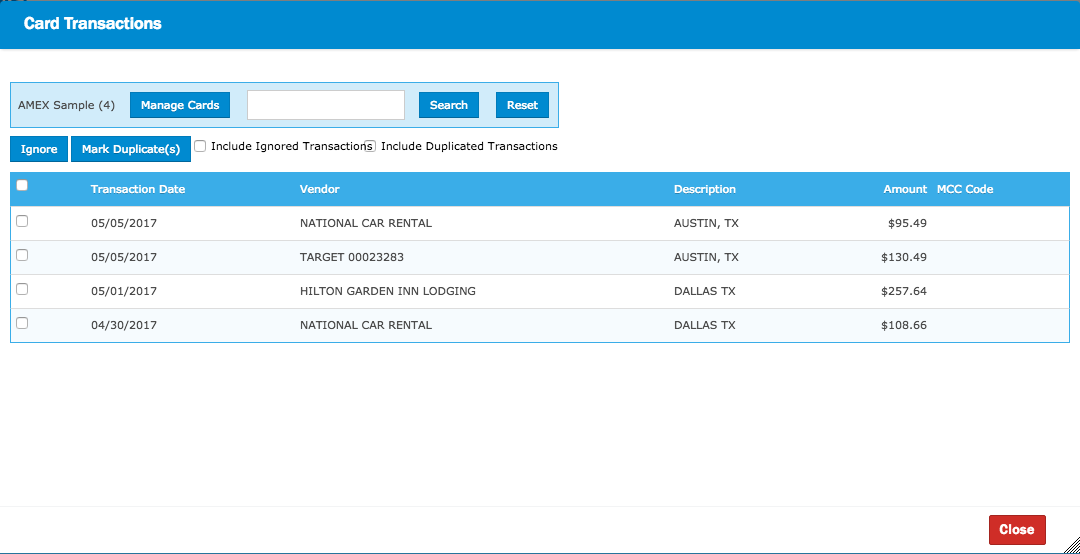 If filtering needs to be deactivated, identify the card, click Actions > Remove Filtering By User.
Note: This will make all transactions accessible for all assigned users to the card. If you need to unassign users from the card, click Actions > Assign Card, select the user(s) and click Remove.