In Nexonia expenses, a receipt image can be linked to an expense item. Many organizations require this. Typically most expense categories have a default setting that the receipt is required. However, there are times when a receipt is not available or it is lost.
In order to submit an expense item without a receipt, you can change the entry to not require a receipt. When editing the expense item, the value in the Receipt field can be changed by clicking on the drop down box and change it to No.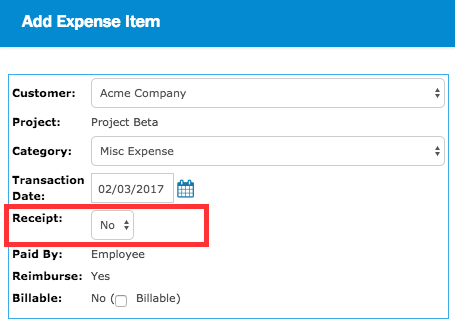 The system will no longer be prompted to ask you for a receipt and you will be able to submit your expense.
Note: Speak with your administrator if there are still policies blocking you from submitting the expense based on a receipt requirement as there may be additional policy rules configured.