Nexonia expense reports can be viewed in CSV format (spreadsheet). To download an expense report as a CSV file, log in to Nexonia on the web and navigate to Expenses.
Then click Actions > View CSV next to the selected report.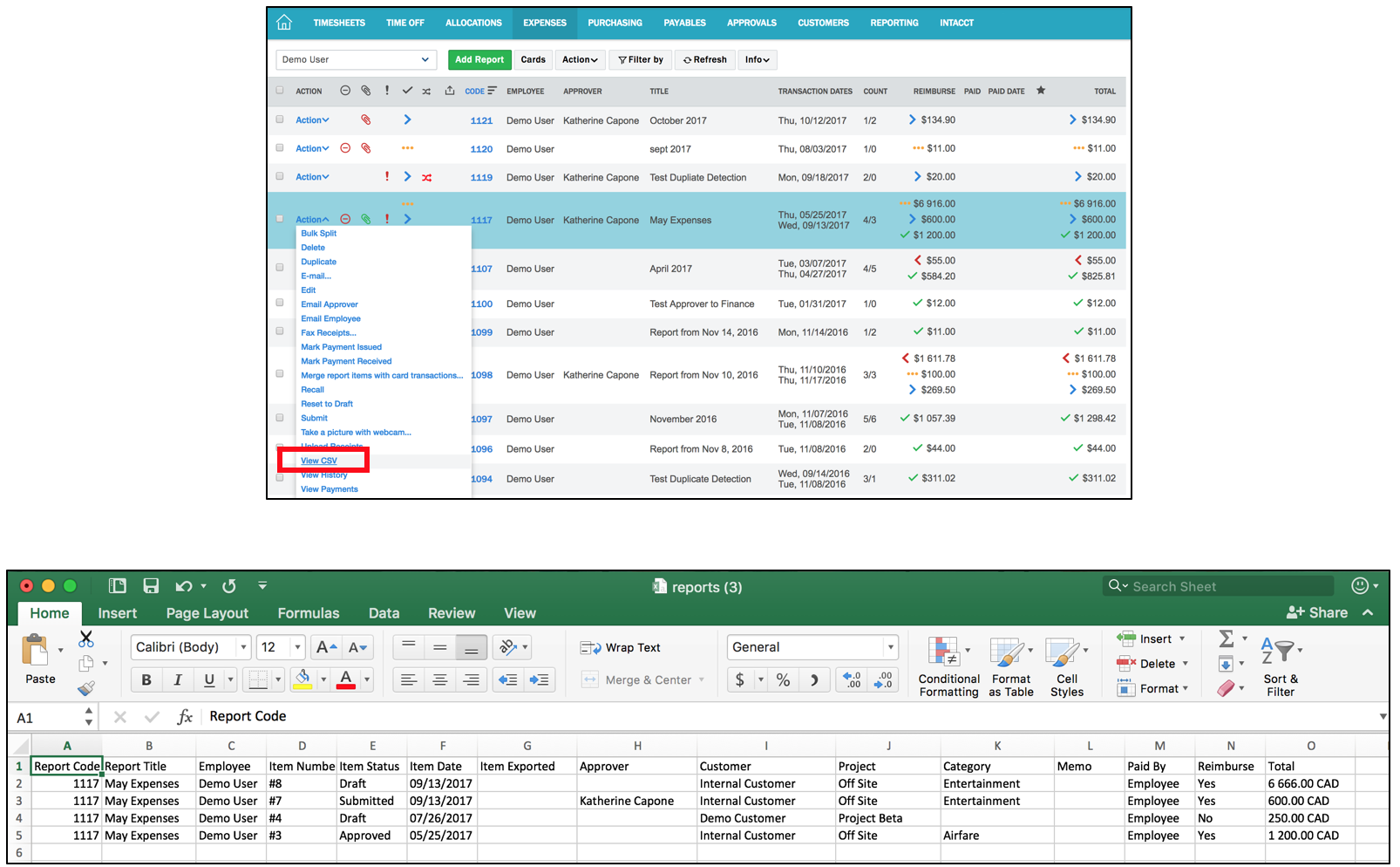 The format of the downloaded CSV file cannot be modified. Rather, to create a customized CSV file, use the Reporting module in Nexonia. Click here to learn more about Nexonia's Reporting module.