Nexonia Expenses is integrating with Emburse Cards via a new Cards Gateway feature. The Cards Gateway offers a dedicated interface for administrators to easily manage card programs and securely import transaction feeds and card data directly from banks.
Please Note: This feature is currently available only to companies using Emburse Cards and Capital One business feeds. For all other card integrations, continue to use the Integration Setup page.
This document shows you, a Nexonia Administrator, how to set up credit card integrations using the Cards Gateway.
Prerequisites
If one does not already exist, work with the Emburse Cards team to sign up for an Emburse Cards
A best practice is for Emburse Cards Admin to also be the Nexonia Admin completing the card integration.
Card Integration Setup
Once the Cards Gateway permissions have been enabled, a Nexonia Administrator can start integrating a credit card program. For information on enabling the Cards Gateway, follow the steps outlined in Enabling the Nexonia Cards Gateway.
Step 1: In the Cards tab, click the button to Add A Card Program.

Step 2: The Connect a Card Program window should appear. Select a Card Program to integrate with Nexonia.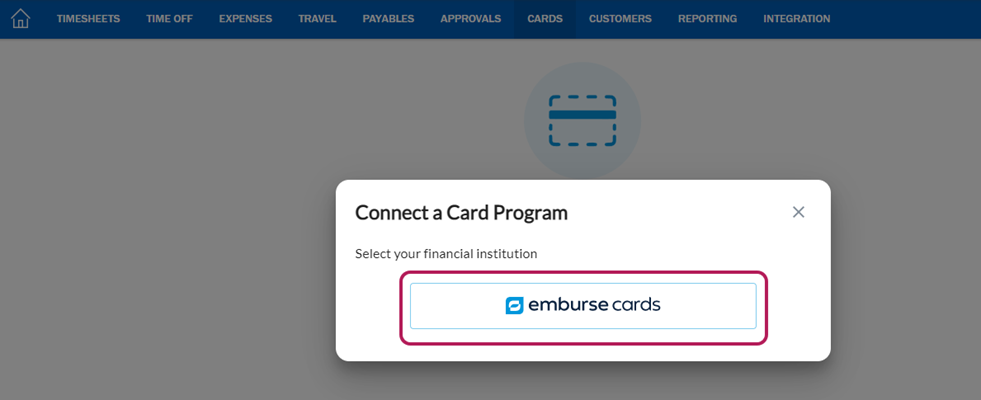 Step 3: After selecting a Card Program, click Authorize Application to give Nexonia access to card account information.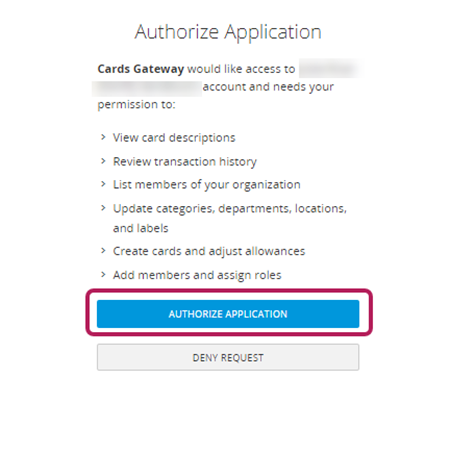 Step 4: The in-progress credit card program appears on the Cards page.

Please Note: It may take between 24 and 48 hours to complete the card setup between Nexonia and your chosen financial institution.
Step 5: The card program, number of assigned/ unassigned cards, as well the list of cards associated with the Emburse Cards account, will be visible once the setup is complete.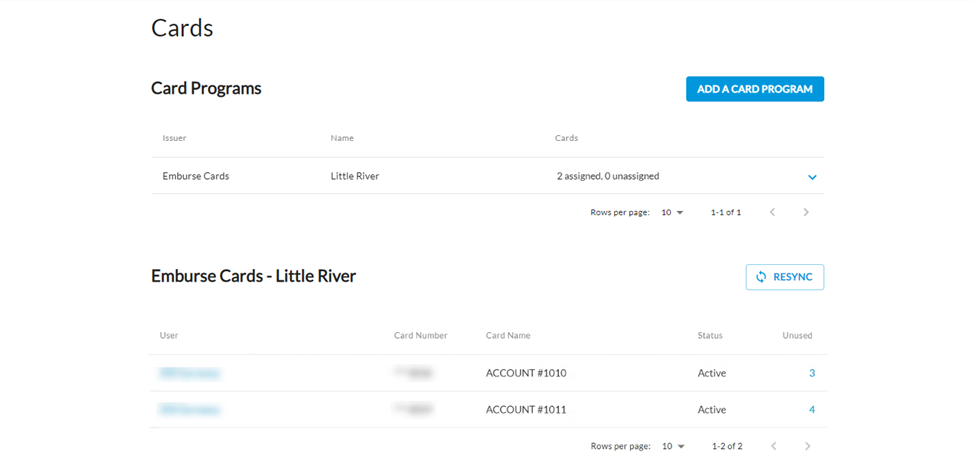 Step 6: Assign any unassigned cards. Cards left unassigned prompt an email notification reminder to be sent to the Administrator.
Credit Card Transactions
Once a Credit Card Program integrates with Nexonia, you can use the Cards Gateway to manage the virtual cards and import transactions for expense reports.
On the Cards tab, select a card user with an Active account status.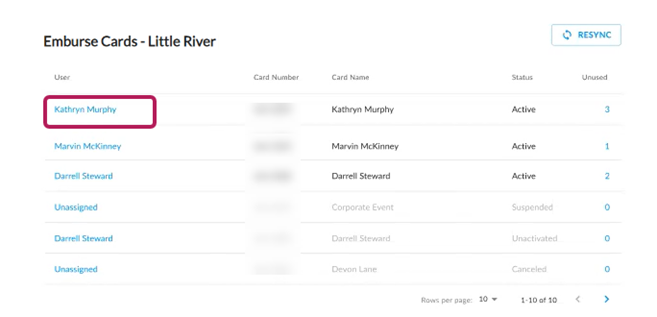 The Card Details page opens. From here, a Nexonia Administrator can view card information and transactions not yet assigned to a user's expense report, as well as assign cardholders.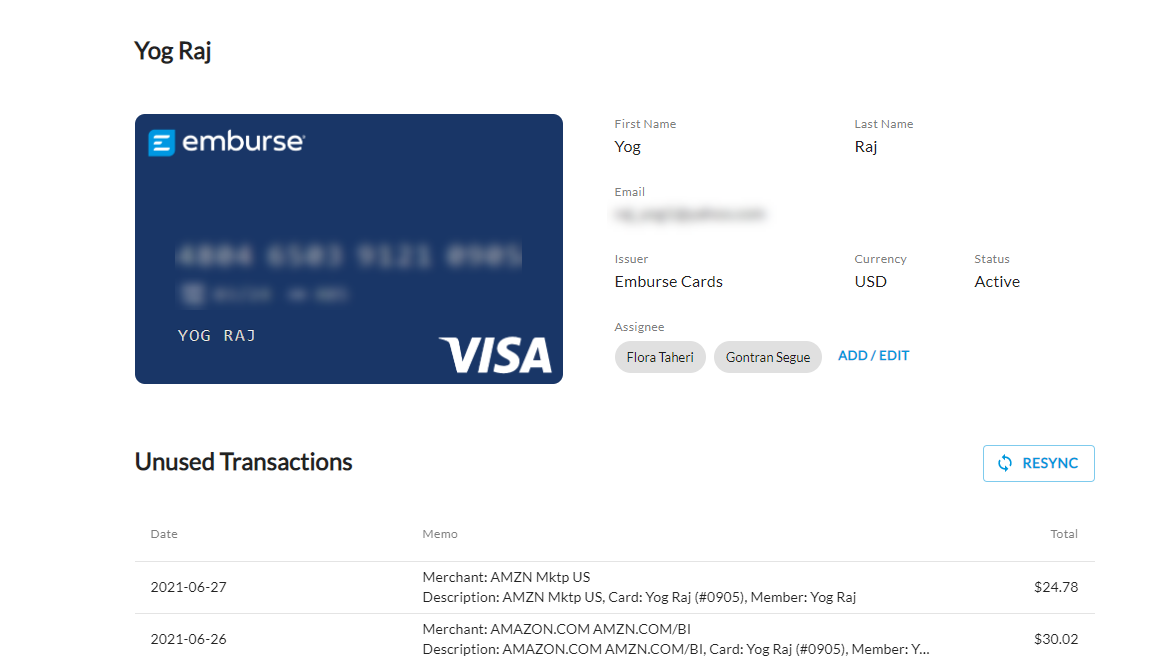 An additional way to view unused transactions is by clicking the number in the Unused column of the user's credit card.

Syncing Transactions
Card transactions should sync automatically from Emburse Cards. However, if a transaction does not appear on the Unused Transactions page, click the Resync button to manually import credit card transactions.