As a Nexonia Administrator, you can pay your Nexonia invoices directly in the user interface.
Step 1: Navigate to Settings > Subscription > Billing.

Step 2: Enter the Invoice Number, Invoice Amount, and Invoice Currency.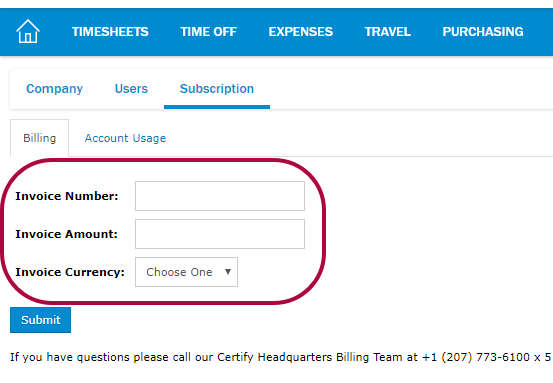 Step 3: Click Submit.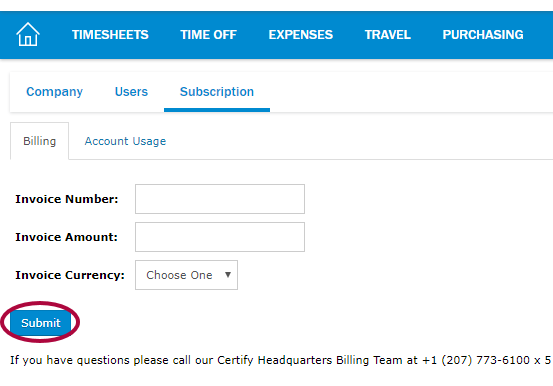 Step 4: A new tab will open where you enter the Billing Information/Payment Details. Click Pay to process the payment.