This article will show you how to map the Nexonia Payables Bill Due Date to export to the Intacct AP Bill Due Date.
Step 1: On your Nexonia homepage, click the Gear icon to access your company settings.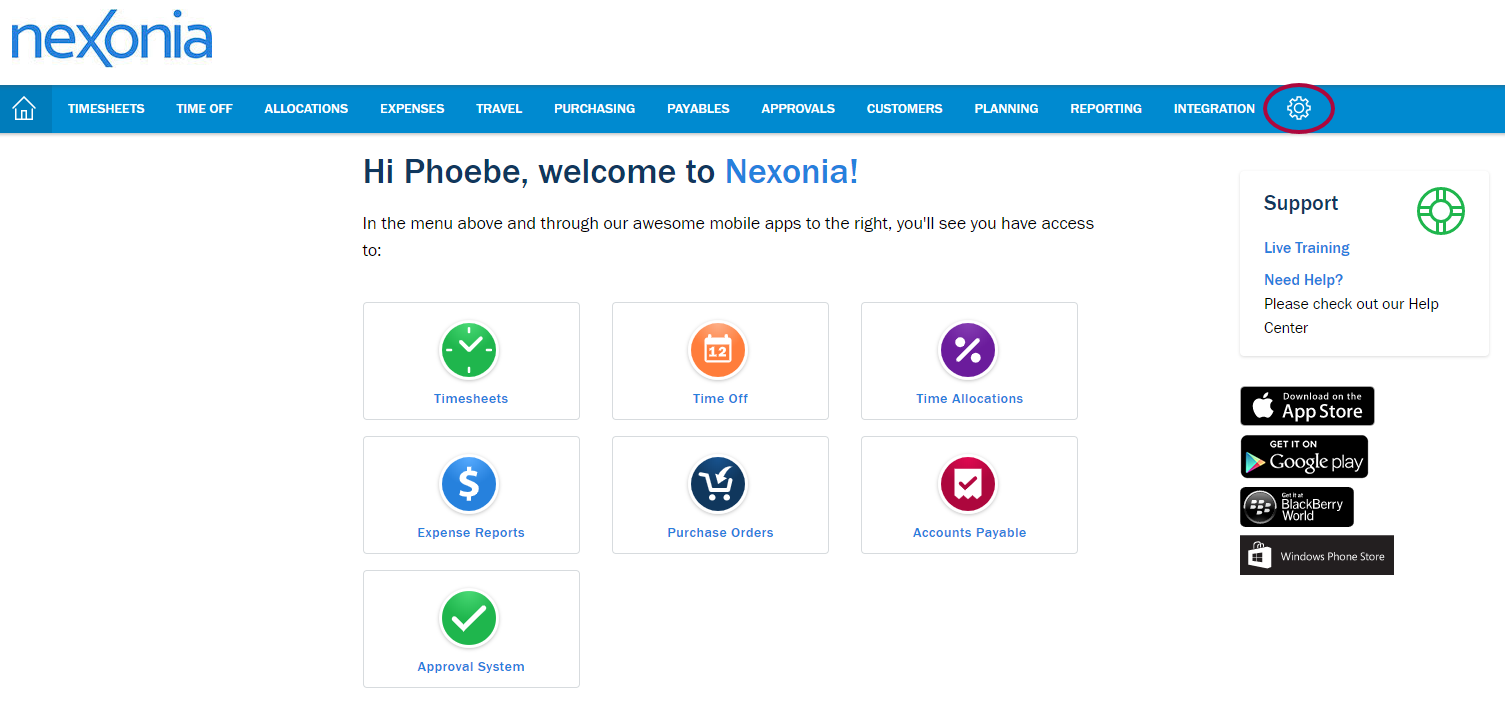 Step 2: Click the Payables tab.

Step 3: Click the Layout tab.

Step 4: Click Edit.

Step 5: Click the checkbox next to Due Date and click Apply.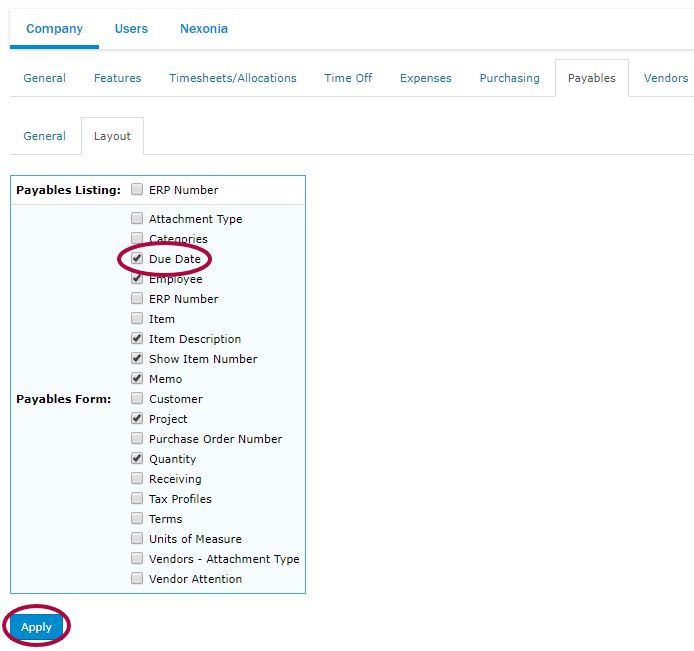 Step 6: Click the General tab.

Step 7: Click Edit.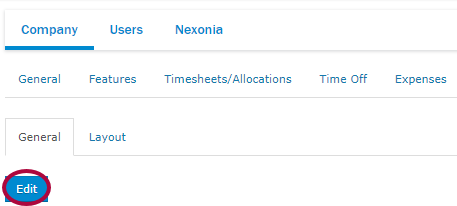 Step 8: Click the Creation Date checkbox next to Default Due Date.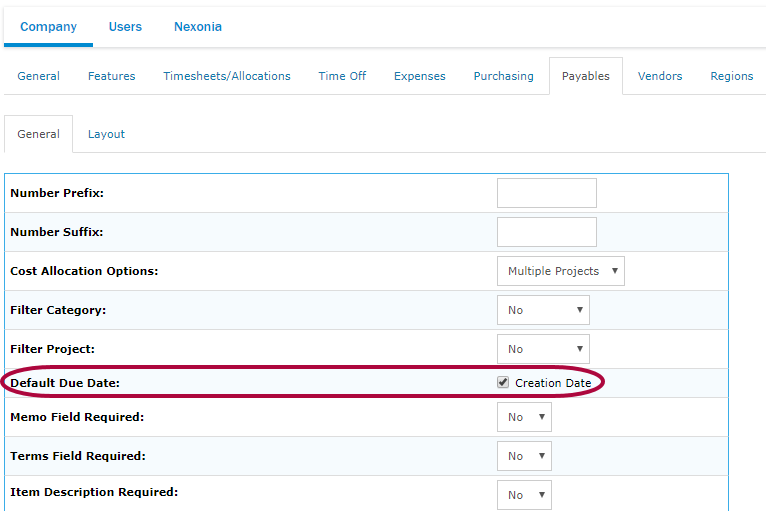 Step 9: Set Due Date Required to Yes.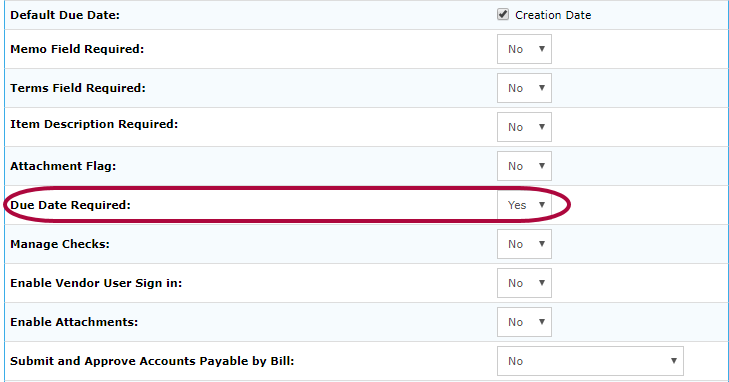 Step 10: Click Apply to save.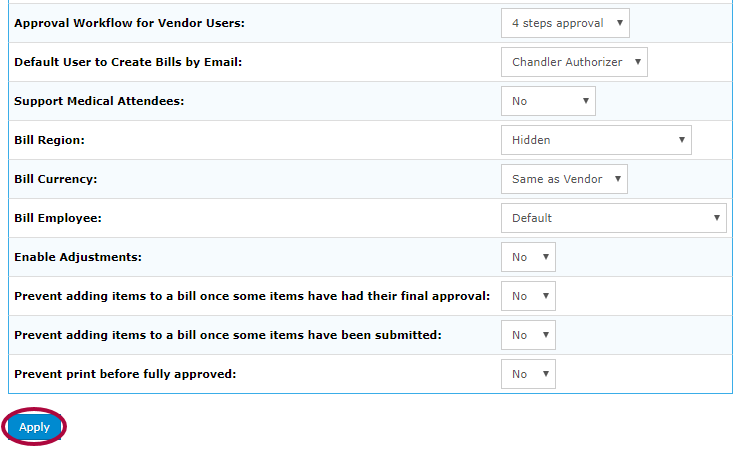 Step 11: Click the Integration tab.

Step 12: Click the Integration Setup tab.

Step 13: Click Edit Parameters.

Step 14: Click the Accounts Payable tab.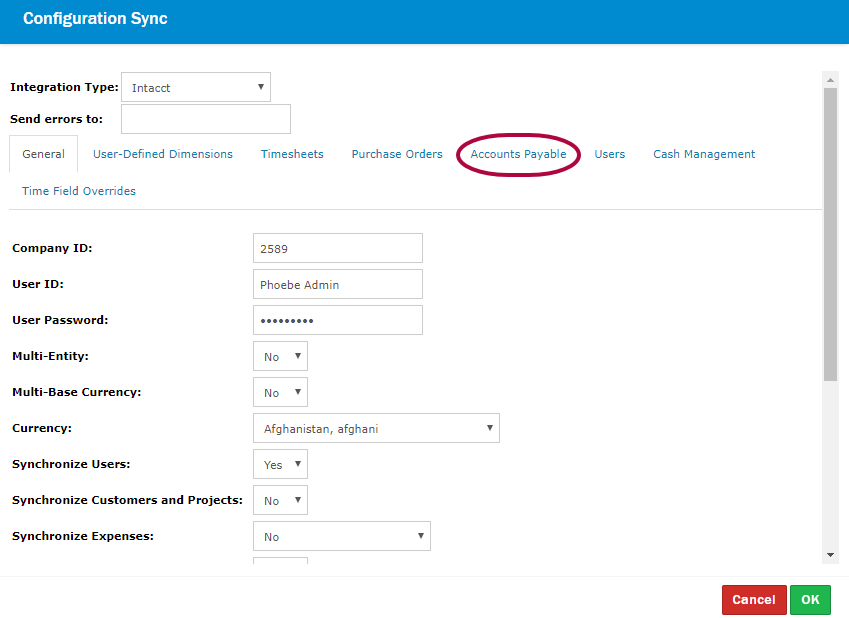 Step 15: Click the Bill Due Date drop-down and select Bill Required Date.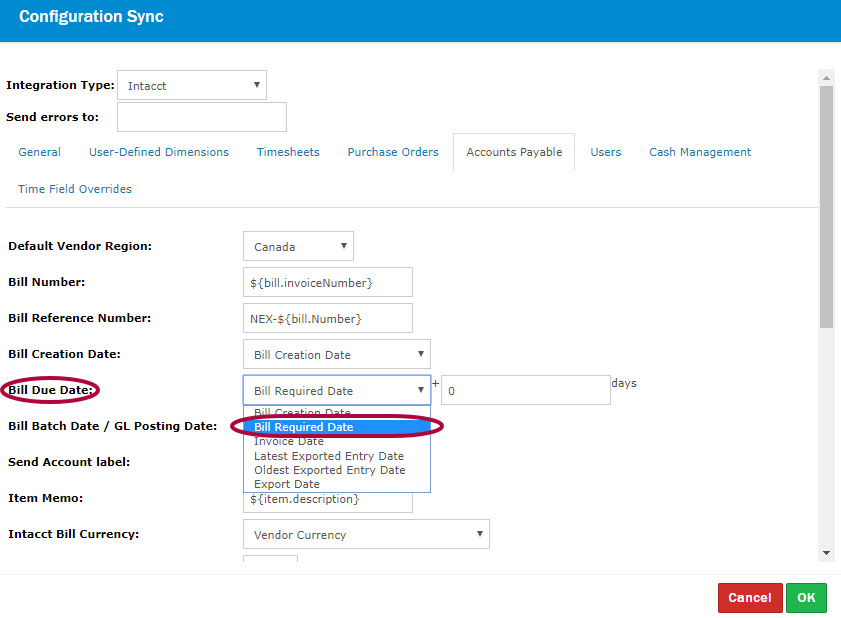 Step 16: Click OK to save.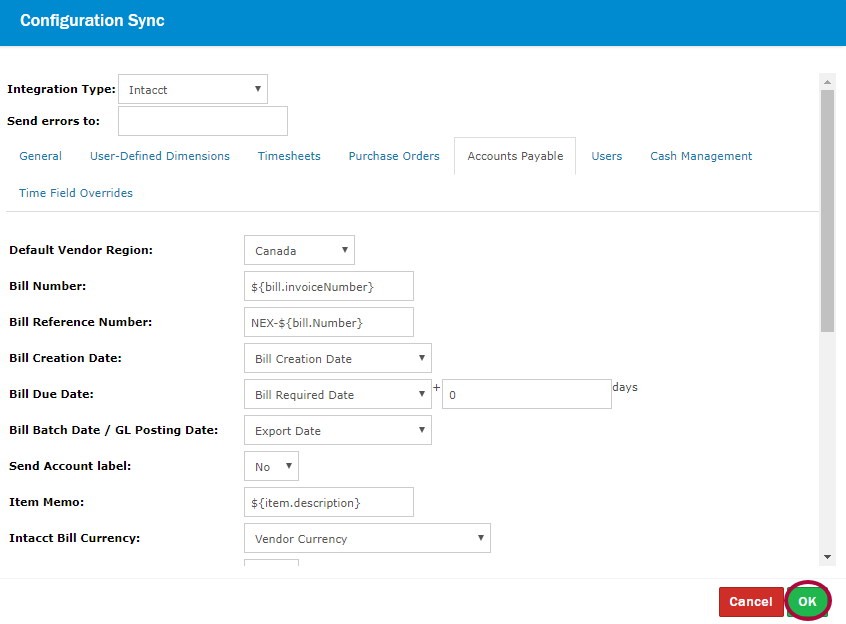 The Paybles Bill Due Date is now mapped to the Intacct AP Bill Due Date.