Within your Travel home page, you will find your booked itineraries easily accessible for review. This article will show you how to view your trips.
Step 1: From the Nexonia homepage, select the Travel menu to be sent to the Nexonia Travel homepage.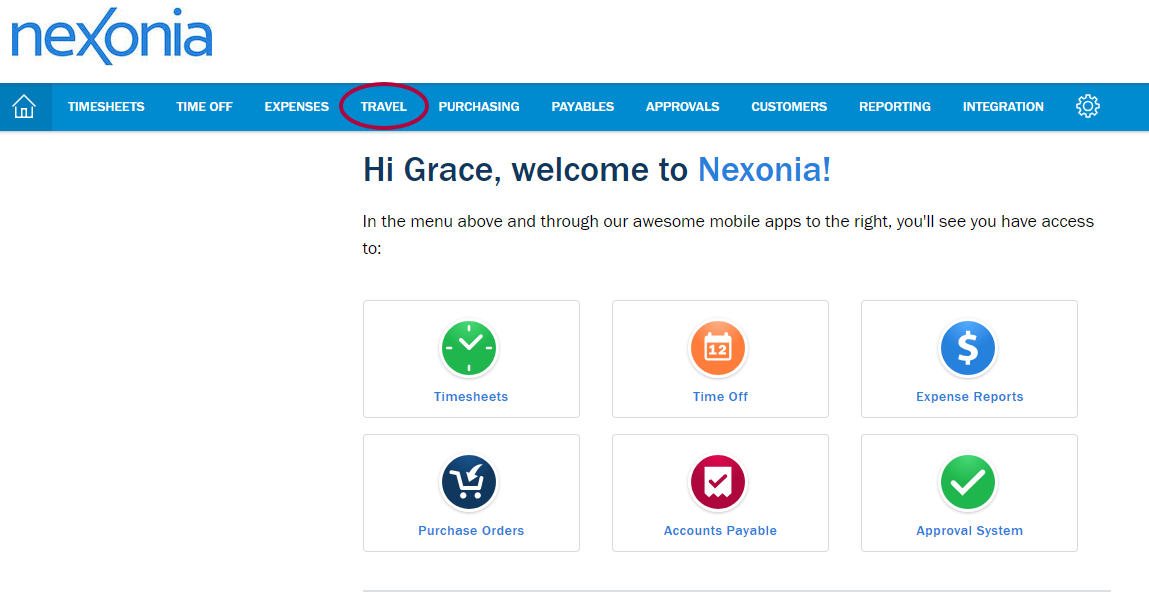 Step 2: Select Access a Trip from the Travel menu.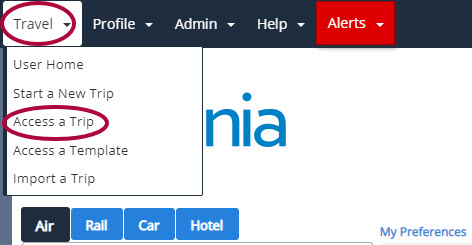 Step 3: Click the View link next to the trip you wish to display.