Nexonia Travel allows users to book flights, hotels, and car reservations quickly and effortlessly online. This article will show you how to book a rental car.
Step 1: From the Nexonia homepage, select the Travel menu to be sent to the Nexonia Travel homepage.

Step 2: On the left panel, select Car.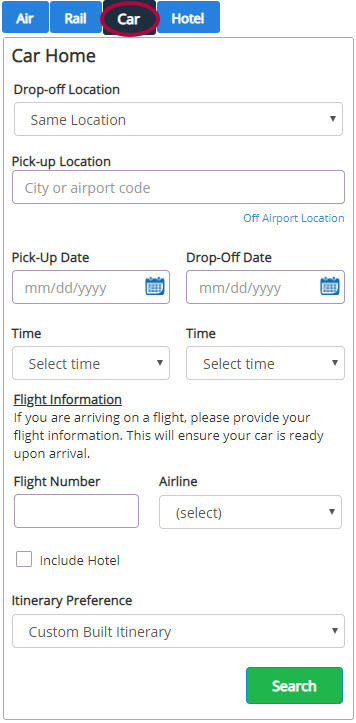 Step 3: On the left panel, change the Drop-off Location to a different location, if needed. Enter an airport code or select Off Airport Location. Enter a pick-up and drop-off date and times. Select My Preferences on the right to change your Car Travel Preferences. Click Search.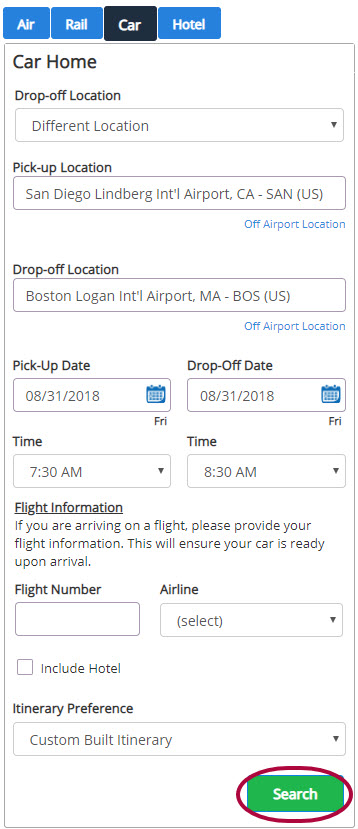 Step 4: Filters are located on the left panel. Select a car by clicking Add to Cart.
Please Note: If there are any policy issues with a car rate, a warning will be shown with the car rate.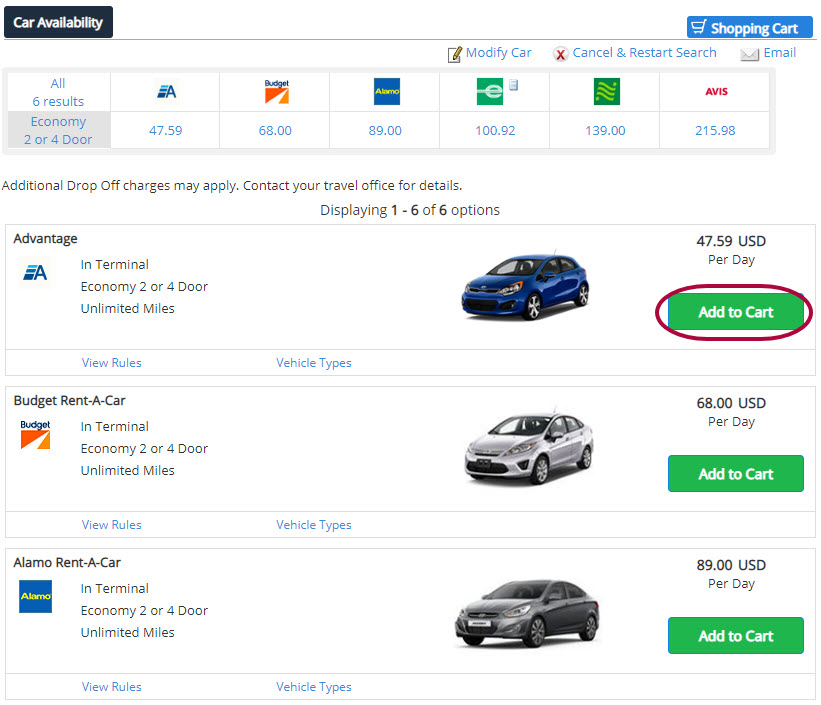 Step 5: Click Reserve to complete the reservation. Enter in any additional information for the trip required by your company.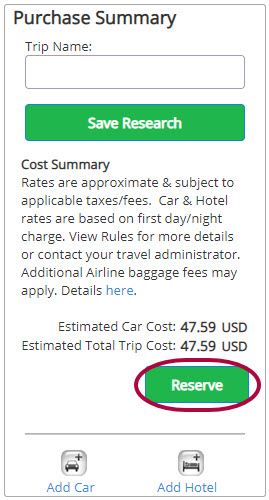 Step 6: From the Itinerary & Confirmation page, Itinerary Actions offers options such as email and cancel reservation. On the left pane, you can add air, car or hotel.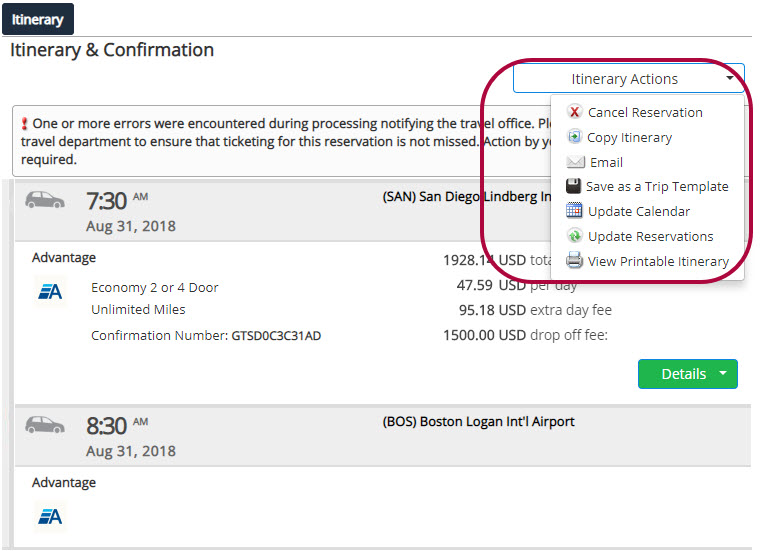 Step 7: You will receive a confirmation email when the reservation has been approved.
Please Note: Most car rental bookings are reservations and paid at the time of service unless stated otherwise. If paid when booking, your emailed itinerary will automatically forward as an expense line item on a report.