Once the QuickBooks Web Connector (QWC) Files are downloaded, you'll need to install or add the files to your QuickBooks Web Connector. To do this: 
1.  Open QuickBooks Desktop and log in with an administrator account
2.  Switch QuickBooks into single-user mode by clicking on File > Switch to Single-user Mode. Ensure no dialogue boxes are open.
3.  Open the QWC files from your Downloads folder. Begin with opening NexoniaConfiguration.qwc.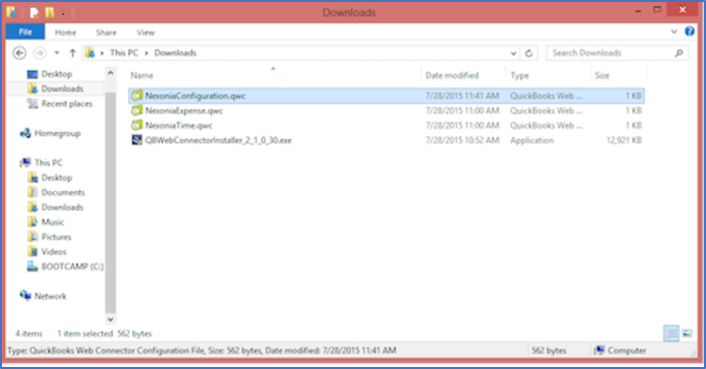 4.  This will launch the QuickBooks Web Connector. Click OK and then when asked if you want to allow this application to read and modify this company file, select the option Yes, whenever this QuickBooks company file is open. Then click Continue.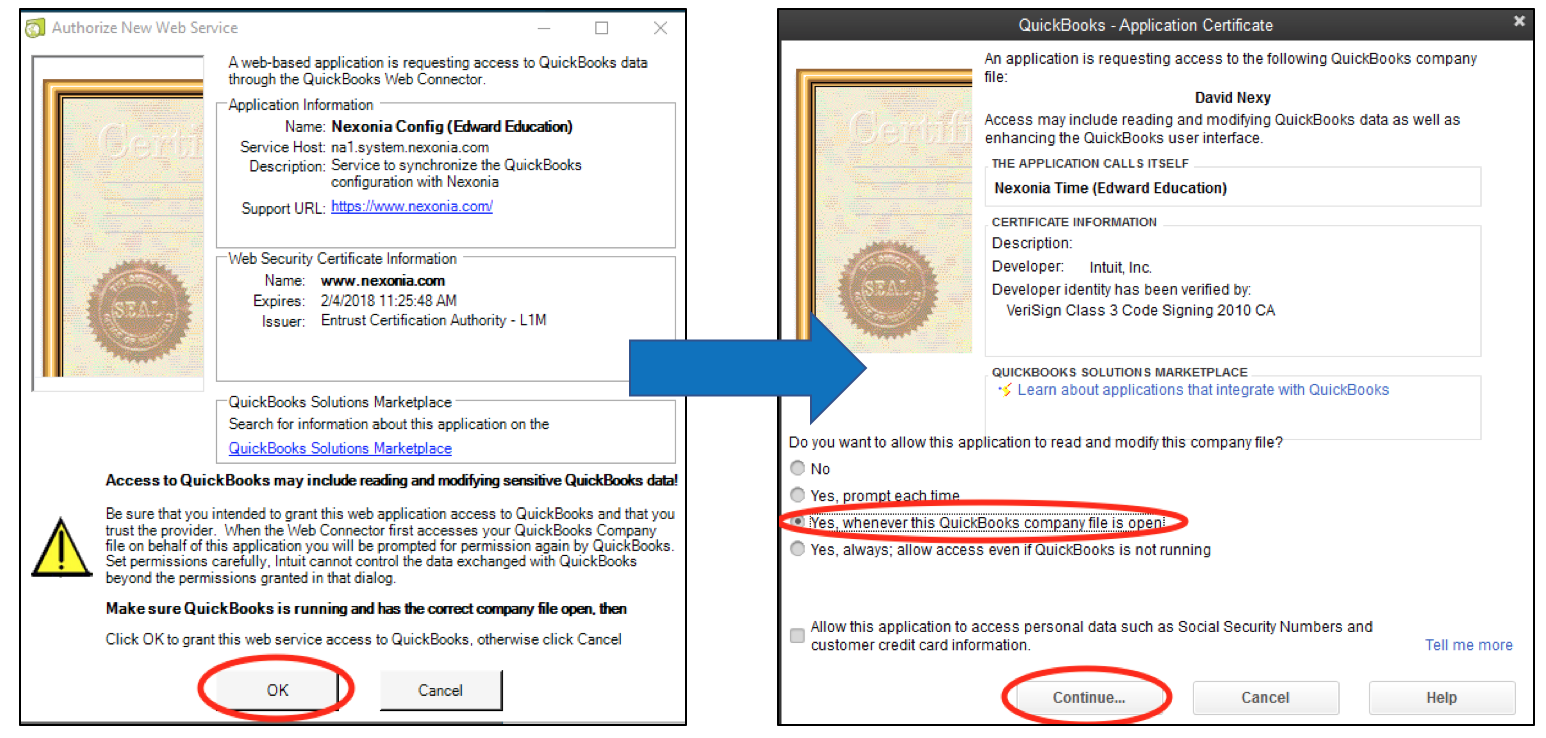 5.  Click Done.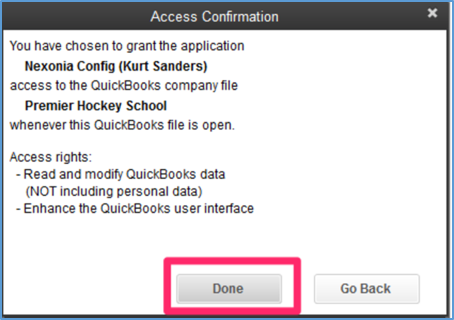 6.  Enter your Nexonia password in the Password field in QuickBooks Web Connector. Press enter on your keyboard to save your password. 
Note: this is the Nexonia password of the administrator who downloaded the QWC file.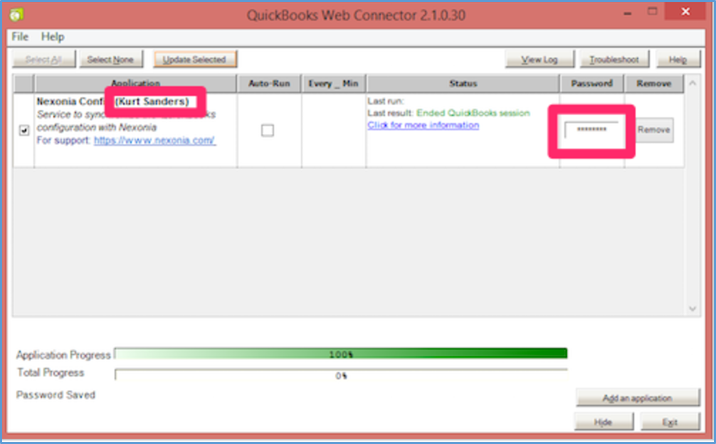 7.  Repeat steps 1-6 to add the other QWC file(s) to QuickBooks Web Connector. 
Once successfully completed, Nexonia will now be able to access your QuickBooks data through the QuickBooks Web Connector!
Your next step is to run the QWC files. Click on this link to learn how.