Nexonia can export fully approved company paid credit card expenses to QuickBooks Desktop (QBD) as "Card Transactions".
In QuickBooks Desktop, we'll need a credit card GL account to assign the charges to.
In Nexonia, the Configuration Parameters will need to be set to export the card export to export as "Card Transactions". You would then see a list of your credit card sources and select which GL account the card transactions should be exported to.
Link: Mapping Company Paid Credit Cards to QuickBooks Desktop
Below we see an expense report #1073 from Nexonia, with 5 credit card expenses: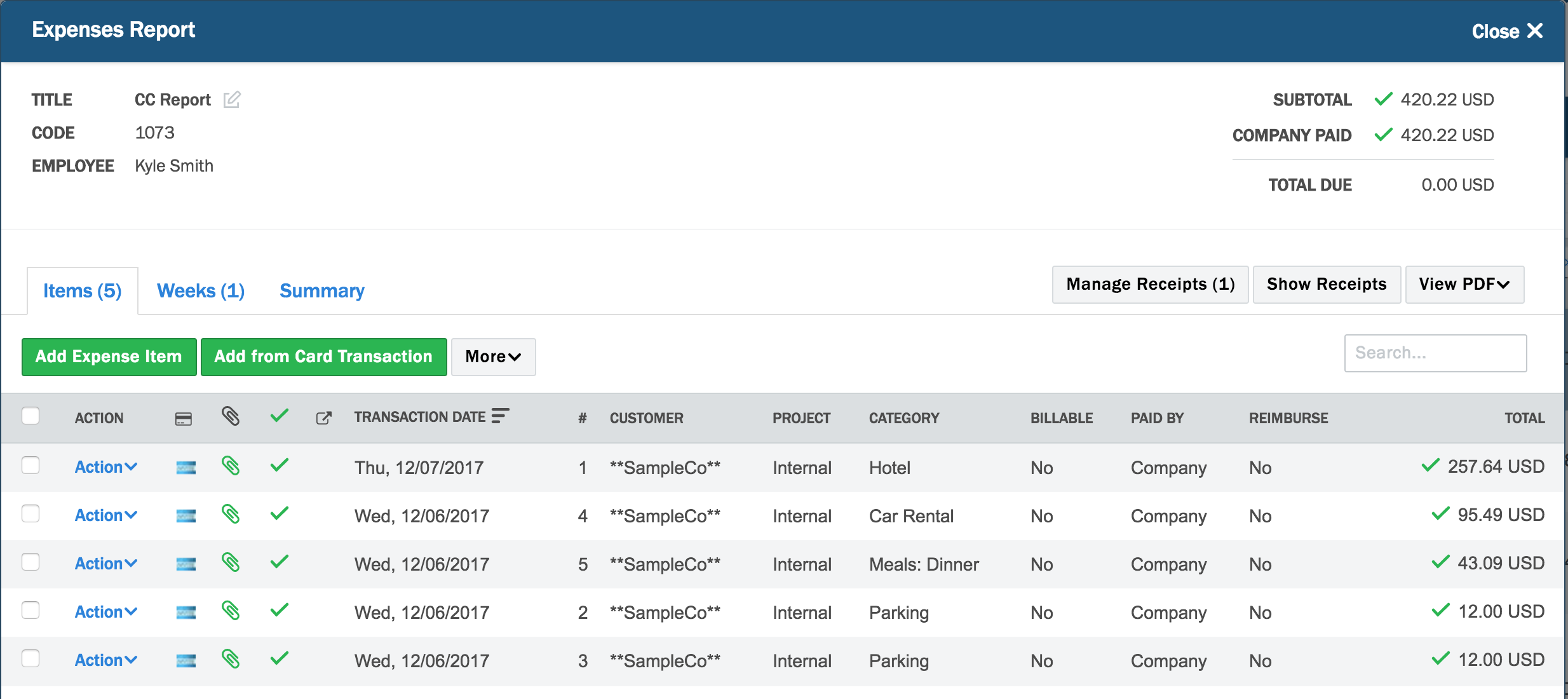 Once the report has been approved and exported it created 5 individual transactions as Card Transactions in QBD:
Here's an example of what the individual card transaction looks like. It's been recorded as a Purchase/Charge and an Expense. The transaction indicates the employee and expense report it came from in Nexonia, the GL account for the expense type, as well as customer and job (class can also be included):