Tax Rates are set in Nexonia under the Tax Profiles for your organization. Administrators can update new tax rates by creating a duplicate of the existing version of the rates and editing the copy with the new tax rates and effective date.
To Add a New Version of the Tax Rates:
Navigate to Settings > Company > Financial > Tax Profiles
Navigate to the tax profile you wish to update and click the Actions link and click Edit.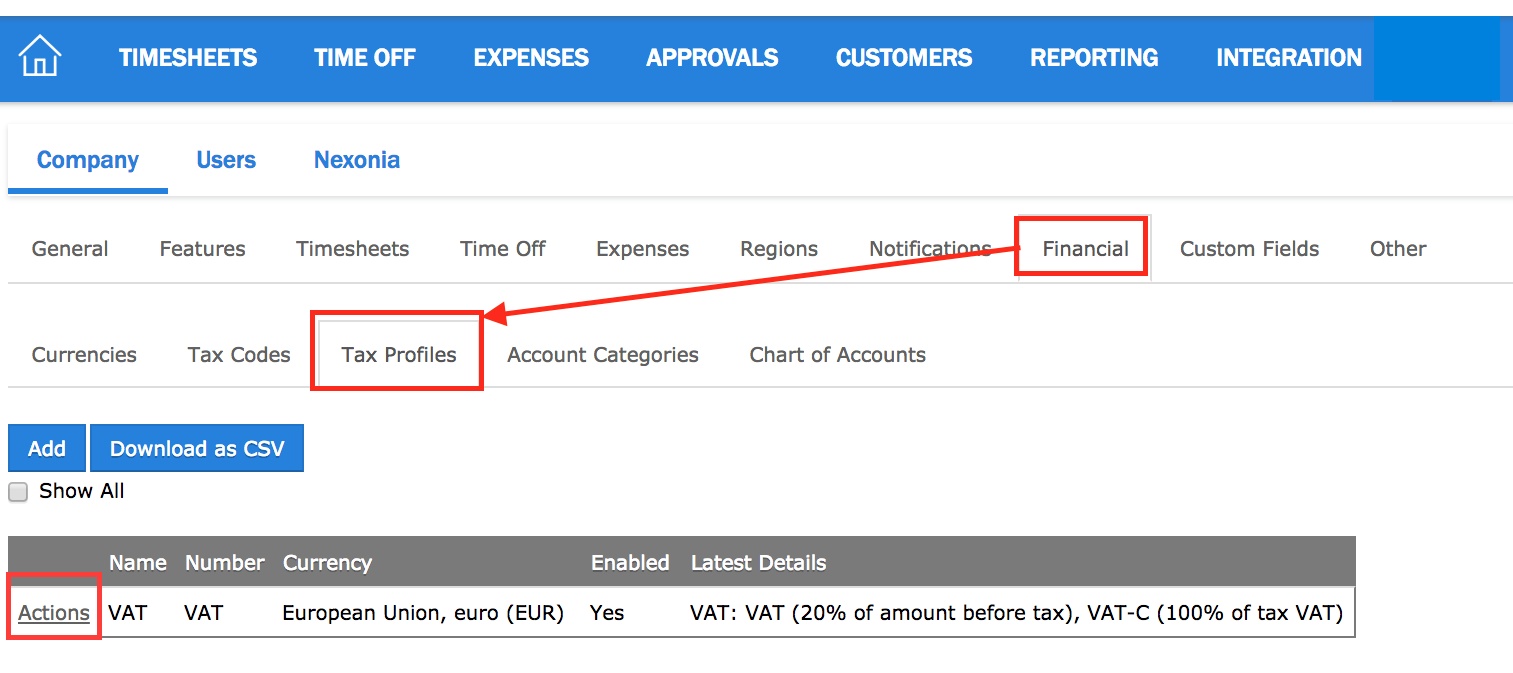 You'll now see the Tax Profile and the versions of the tax rates. Navigate to the newest tax profile, click the Actions link and click Duplicate.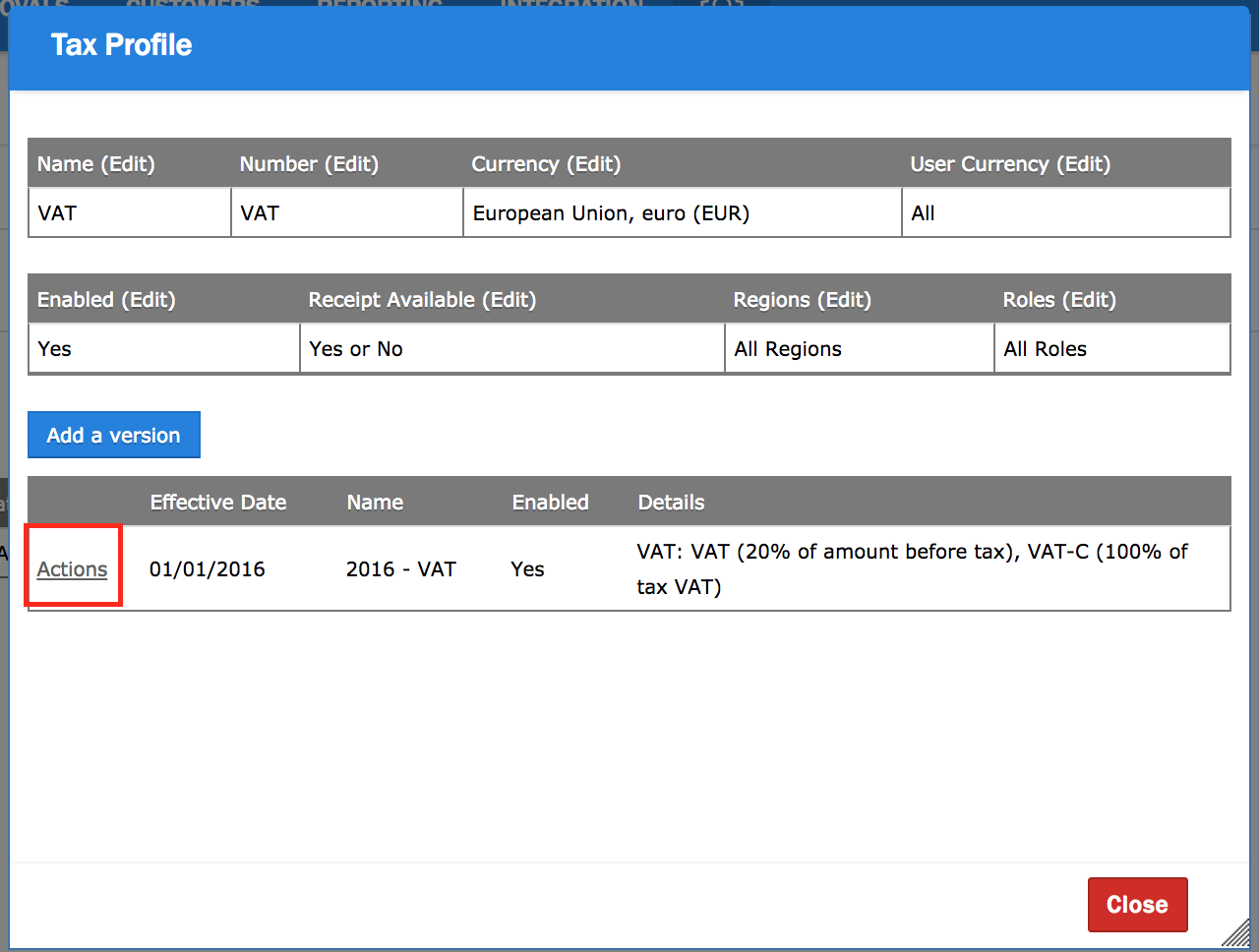 Enter the Effective Date for the new tax rates and the name of the new version. Click OK.
You should now see a copy of the version of the tax rates with the new effective date. Use the "Edit" links on the page to edit the tax rates for any Receipt and Other (Claimable) Taxes and any Category Exceptions.