Automated Distance Rate Mode
Nexonia has updated our Mileage Category feature to include an Automated Distance Rate mode for US -based customers. The automated rate mode removes the room for error for organizations that opt into setting their expense category to utilize the IRS data source, rather than depending on an editable rate and date field. The implementation of the IRS Automated Rate Source provides a separate rate table with preconfigured Distance Unit, Distance Rate Currency, and Effective Date fields.
To update this setting, edit an existing mileage category(s) to update the rate source. Use the Updating Rates for a Mileage Expense Category or Creating a Mileage Expense Category articles in the Help Center if you need a refresher on how to access the mileage category settings.
In the mileage category, the Distance Rates Mode should be set to Automated, with IRS Mileage as its source.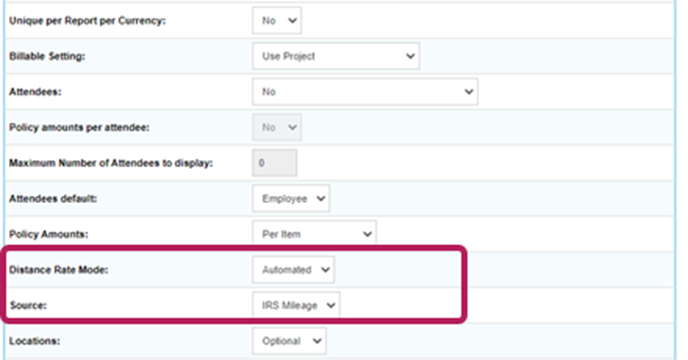 Please Note: Updating the Mileage Expense category will not automatically update the rates for in-progress mileage expenses in the expense reports. If a rate update is needed for an in-progress expense (ie any 2022 mileage expenses), the expense item will need to be opened and saved to reflect the new rate once the category has been updated.
Intacct API Updates
We are currently working on updating our Intacct configuration sync. Overall, we have significantly reduced our sync time, and look forward to additional improvements.
Tooltips
Throughout Nexonia's Setting pages, a series of Tooltips have been released to assist with onboarding and general account management. Click the question mark icon next to certain features for helpful tips and information.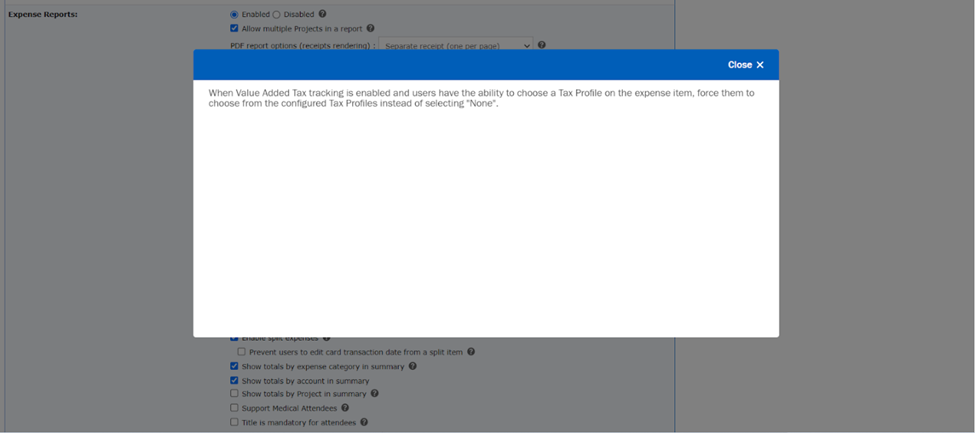 Card Authorization
Nexonia's new Cards UI now supports re-authorization for disconnected and pending card programs. A warning icon and popup message appear, alerting Admins to reconnect card programs that have been added to the company's account.

Card Program Removal
For card programs integrated via the Gateway, we have introduced an interim Removed status. The cards associated with the account will become deactivated, allowing for final expense use and submission for any transactions previously synced to Nexonia.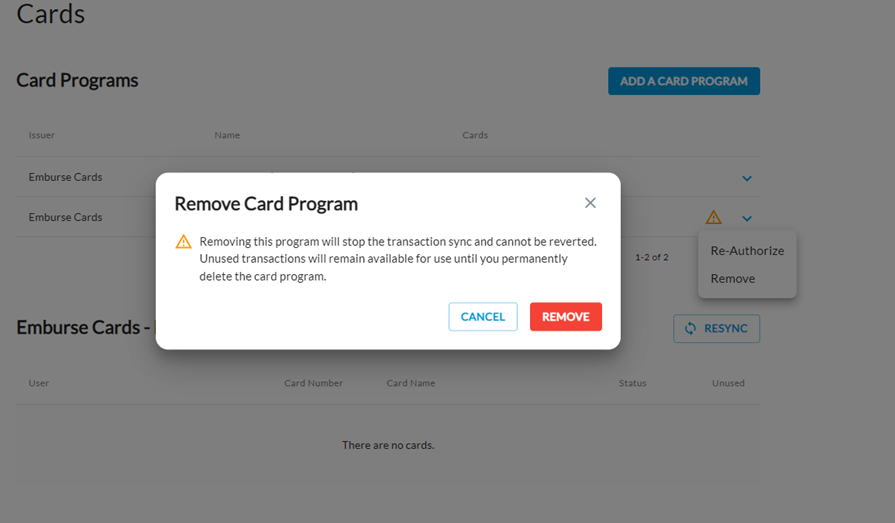 Please Note: A removed card program cannot be reconnected; however a new card program can be established using the same financial institution in the future.
To completely delete a removed card program from the Nexonia Cards UI, use the Delete button. This prevents the export of any unused transactions and clear card account information for this program.