Cards Gateway
Nexonia Expenses is integrating with Emburse Cards Gateway to offer a dedicated interface for admins to manage card programs with ease and benefit from more secure, stable transaction feeds and enhanced card data directly from banks. This creates the foundation for improved connections with financial institutions in the future.
Please Note: This feature is currently available only to companies using Emburse Cards. For all other card integrations, continue to use the Integration Setup page.
Once the permissions have been enabled by your Nexonia Support team, the Cards tab will appear in the top menu bar.

Once a Card Program is selected, the cards associated with the Emburse Cards account are imported into Nexonia.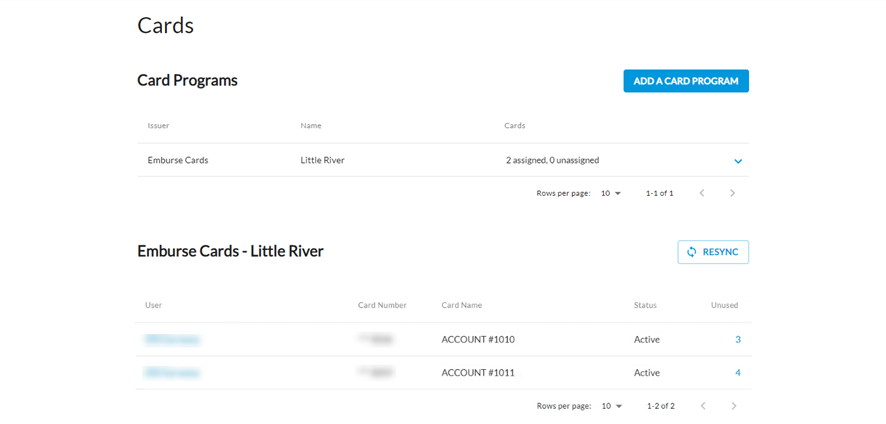 The Nexonia Administrator can then use the Cards Gateway to manage the virtual cards and import transactions for expense reports.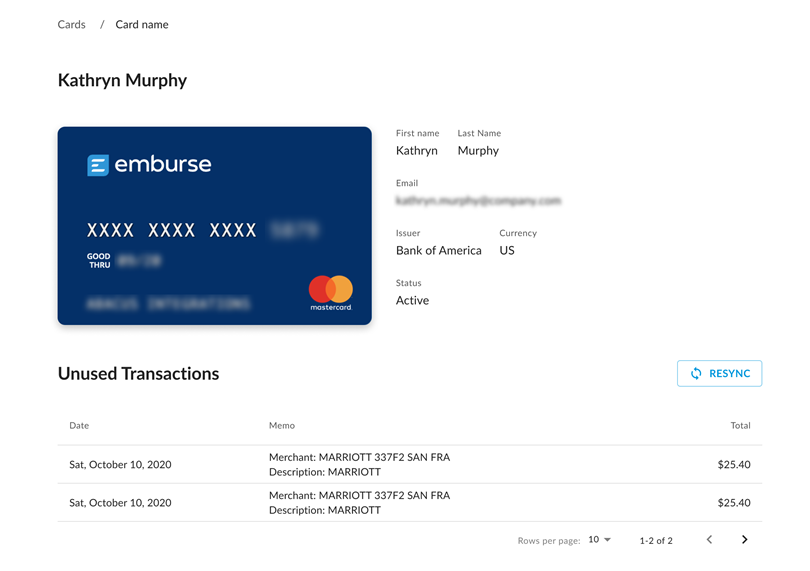 For more information on how to set up the Nexonia Cards Gateway, click here.