When importing Custom Fields with Custom Segments into Nexonia, you first need to enable access for the Nexonia Super User Role in each Custom Segment.
Please Note: You may not have Custom Segments enabled in your NetSuite environment, in which case this part of the process should be skipped.
To enable this access:
Step 1: On your NetSuite homepage, click Customization. Then, click Custom Segments.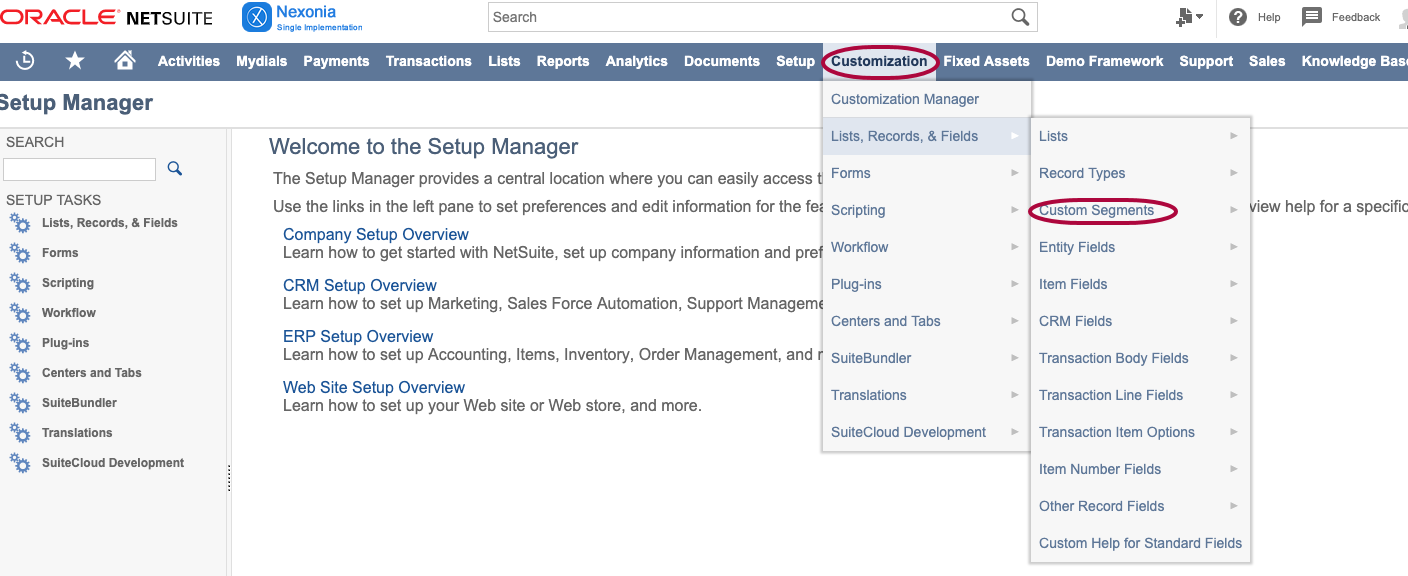 Step 2: Click Edit next to the applicable Custom Segment.

Step 3: Go to the Permissions tab and set the Role to Nexonia Admin.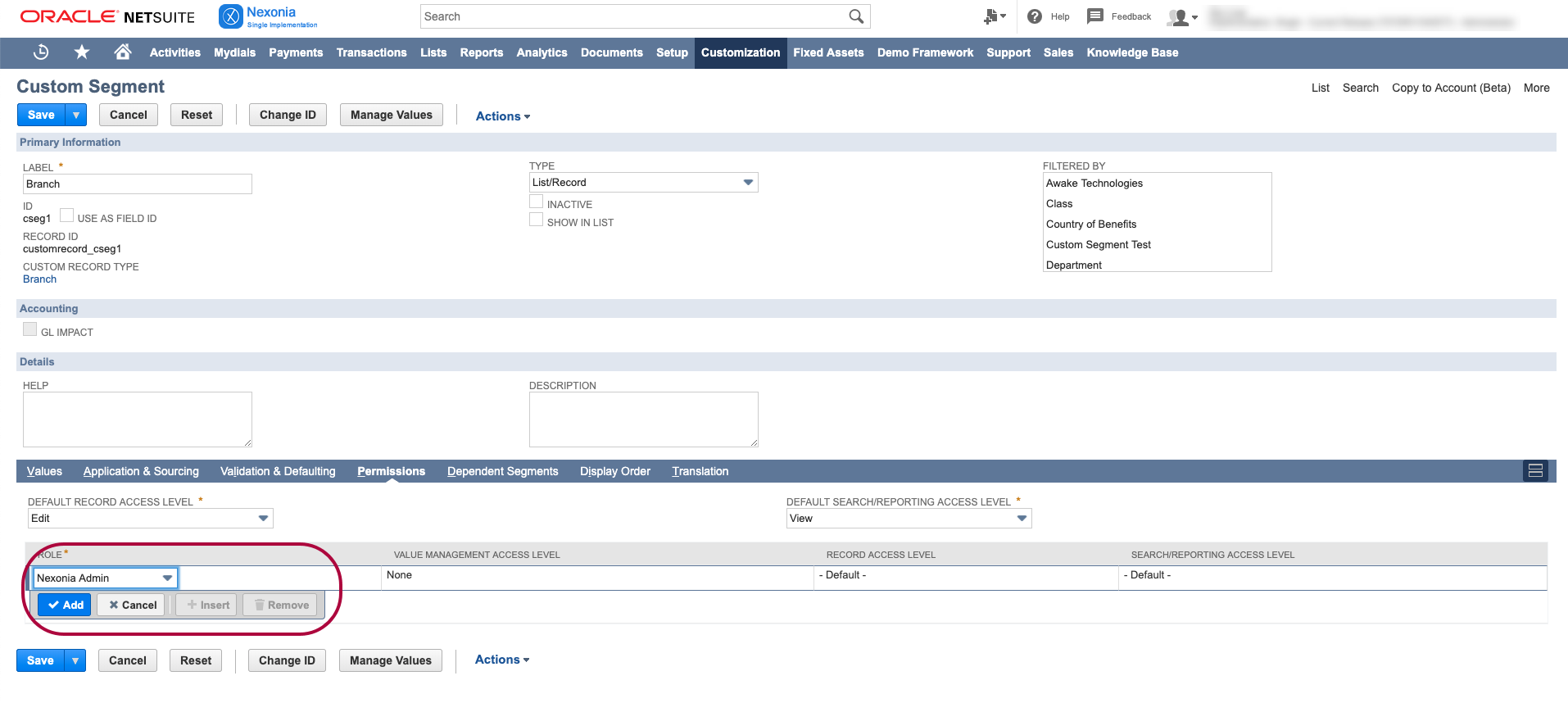 Step 4: Set the following fields as follows:
Default Record Access: Edit
Default Search/Reporting Access Level: Edit
Value Management Access Level: Full
Record Access Level: Edit
Search/Reporting Access Level: Edit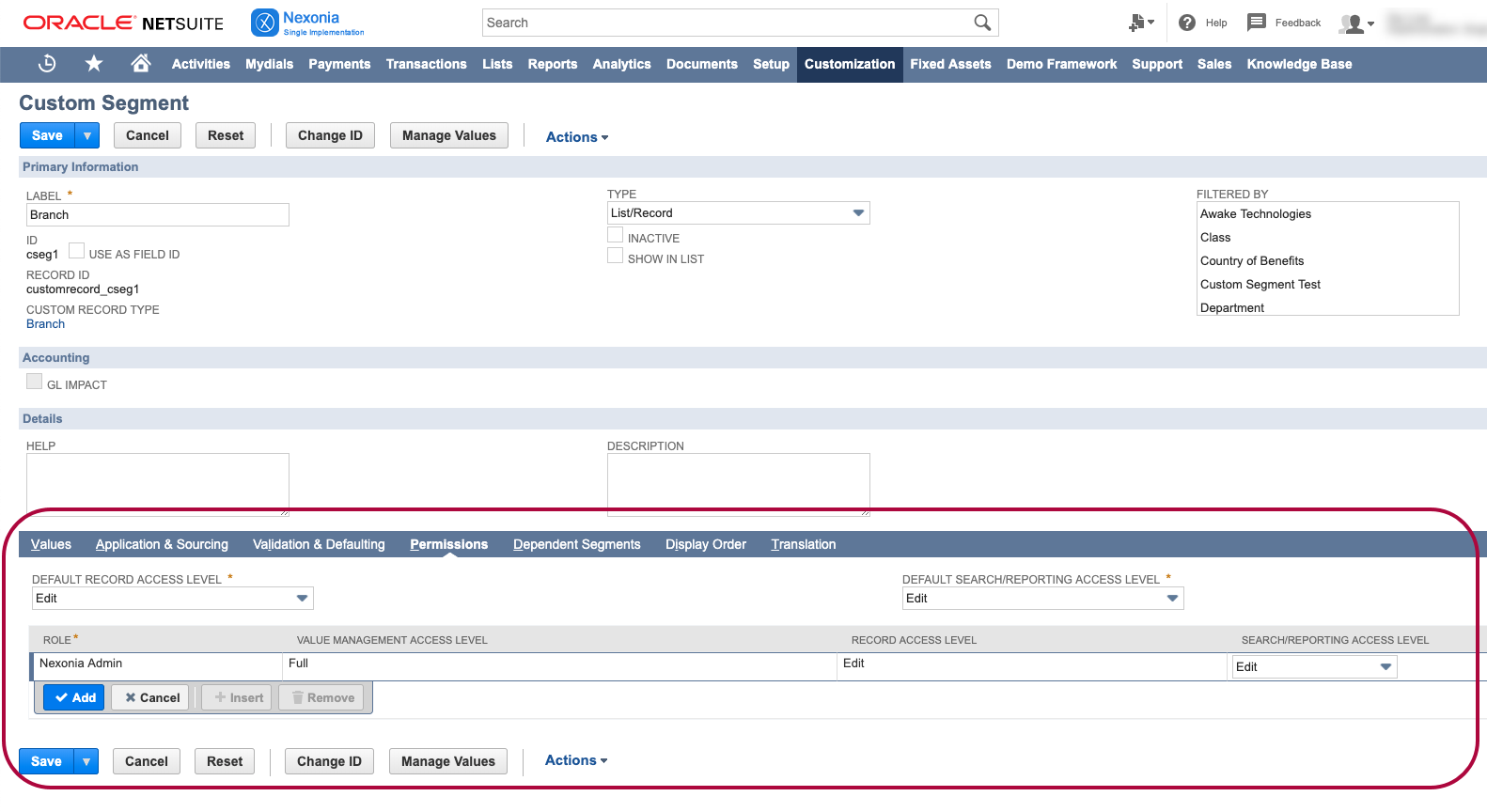 Step 5: Click Save to complete. The Custom Segment is now fully configured to pull into Nexonia via its associated Custom Field. If needed, repeat this process for other Custom Fields.