If you have either an active integration with your ERP or a flat file export in Nexonia, the data can be:
Scheduled to export automatically
Manually triggered to export
This article shows you how to manually trigger an export and how to schedule automatic exports.
Manually Triggering an Export
Step 1: On your Nexonia homepage, click the Integration tab.

Step 2: Depending on what you'd like to trigger, click either Expense Reports, Timesheets, or Accounts Payable.

Step 3: If there are multiple integrations for the same data type, choose the applicable one from the Integration drop-down menu.

Step 4: Click Transfer Now. This will export any data that is currently pending in that integration.

If the export you generate shows a Failure or Partial Success message, it means that there was an error with some of the data being sent. You can review any failure messages by following the Viewing Export Error Messages article.
Scheduling Automatic Exports
Step 1: Open the Integration Tab, then click Integration Setup.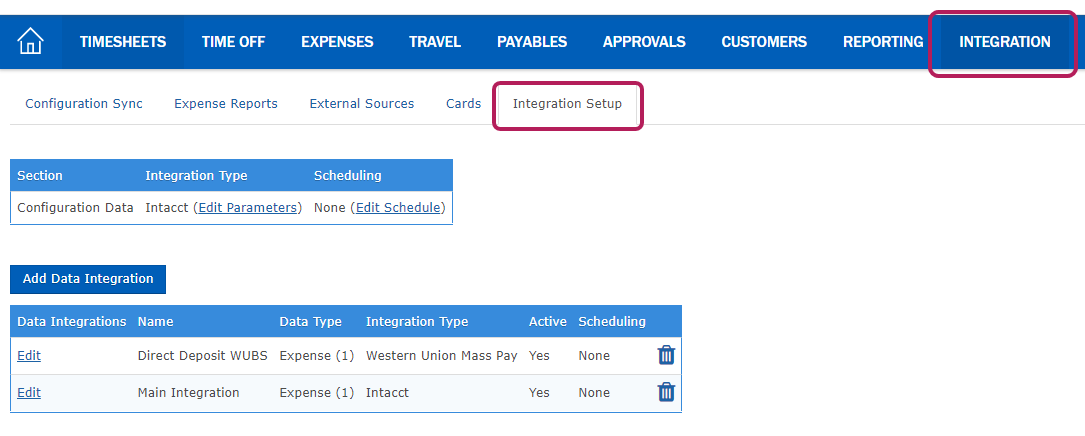 Step 2: Under Data Integrations click Edit next to the applicable integration.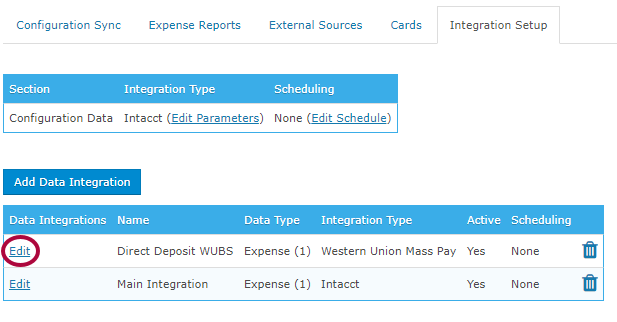 Step 3: Click Edit next to Scheduling.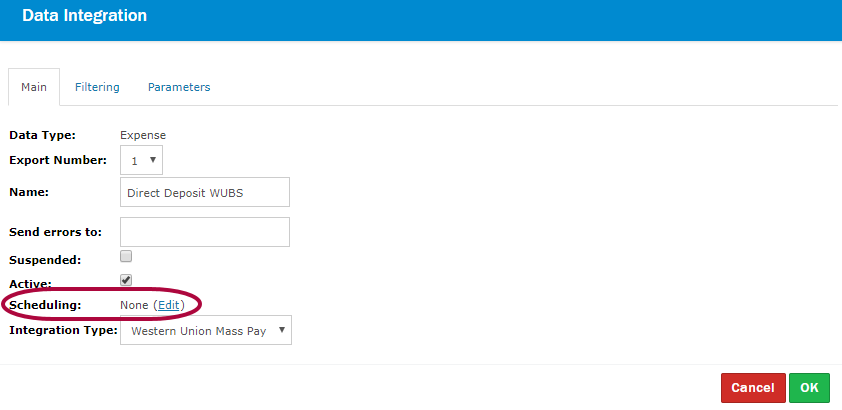 Step 4: Check the Activate Scheduling box.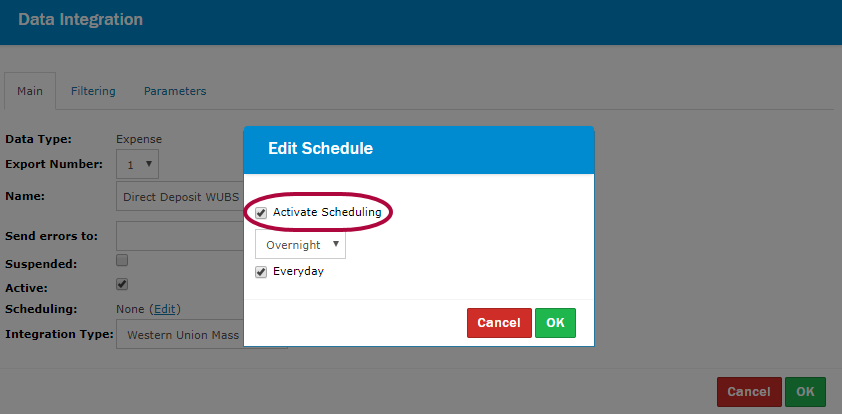 Step 5:To repeat the process every day, leave the Everyday box checked. Otherwise, check only the applicable days.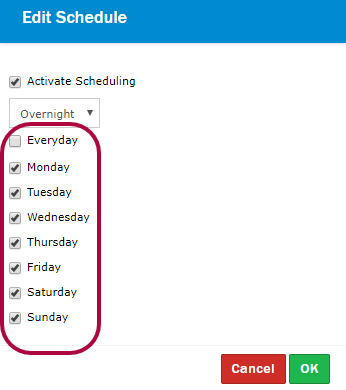 Step 6: Click OK.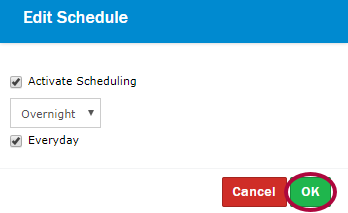 Step 7: Click OK to finish scheduling the automatic export.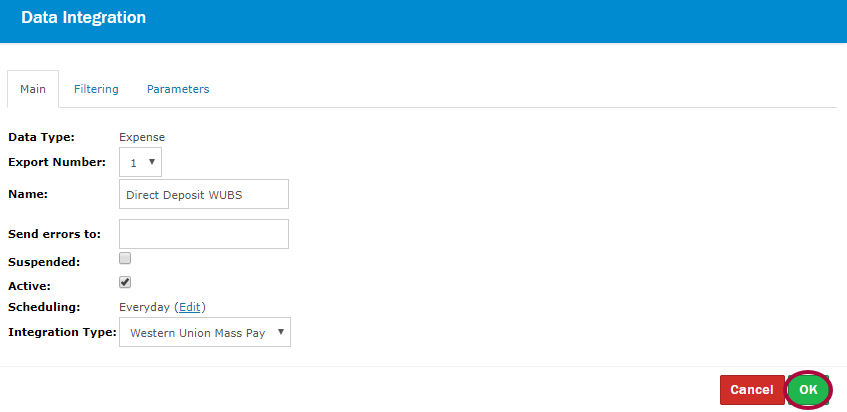 This exports any pending data for the applicable integrations according to the schedule set during integration, without any manual intervention being required to trigger the export.