With an Intacct integrated Nexonia account, the Nexonia Expense Categories are automatically created based on your Intacct Expense Types in the Time & Expense module.
To add a new Nexonia expense category, the expense type will need to first be created in Intacct, and then synced into Nexonia.
To create the Expense Type: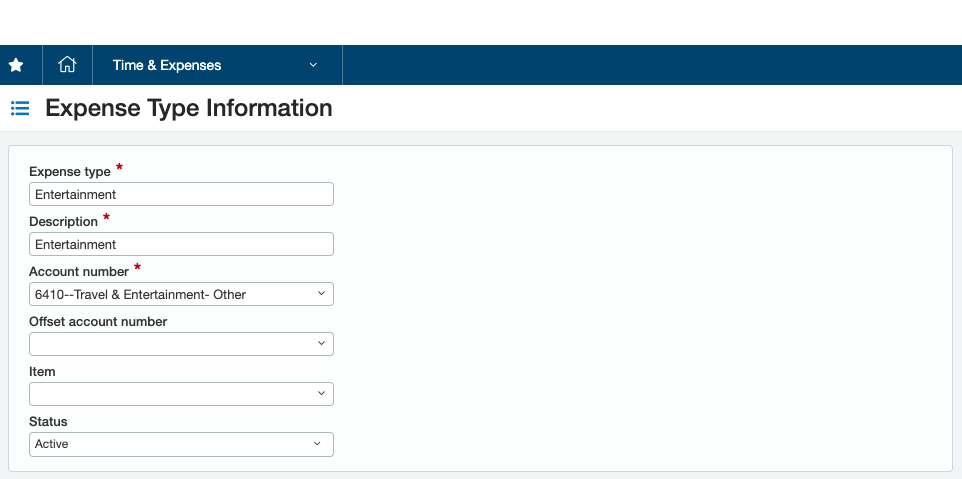 Log in to Intacct and navigate to the Time & Expenses module. Click Open Setup.

Click Expense Types.

Click Add to create an Expense Type. The mandatory fields are:

Expense Type (this will be the name of the Expense Category in Nexonia)

Description

Account Number

If the Expense Type is potentially Billable, then an Item will need to be selected as well.

Click the Save button.
Once you've created the category, you can log in to Nexonia and integrate the expense type via the configuration sync.