An organization may need to change or delete a Trip Authorizer assigned to a Traveler.
This article will show you, a TMC Administrator, how to remove a Trip Authorizer already assigned to a Traveler.
Step 1: On the Nexonia Travel homepage, select Trip Authorization in the Admin menu. Then, select Assign Trip Authorizers.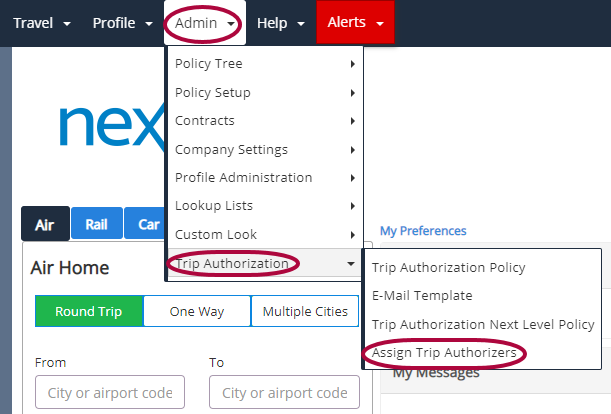 Step 2: To remove a Trip Authorizer, click the checkbox next to the Trip Authorizer.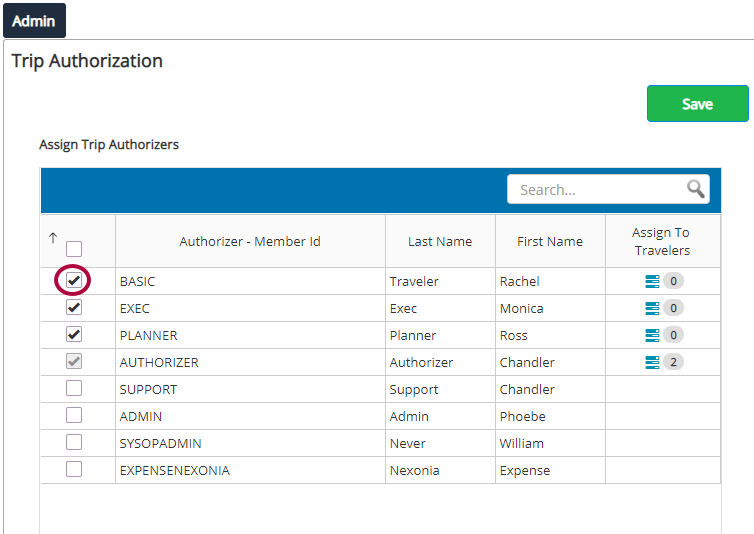 Step 3: Click OK to confirm.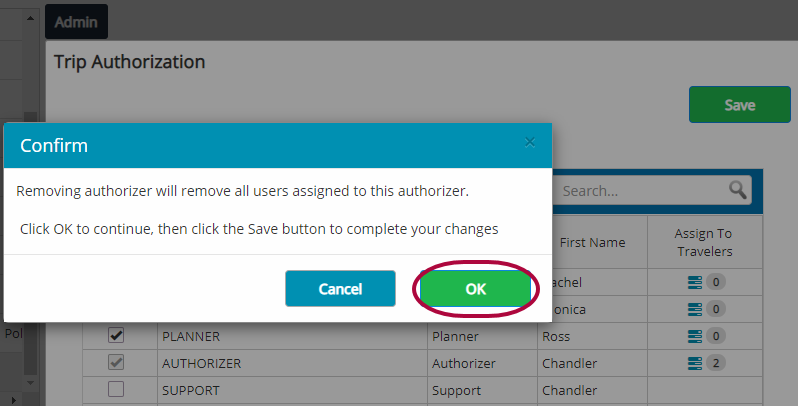 Step 4: Click Save to complete.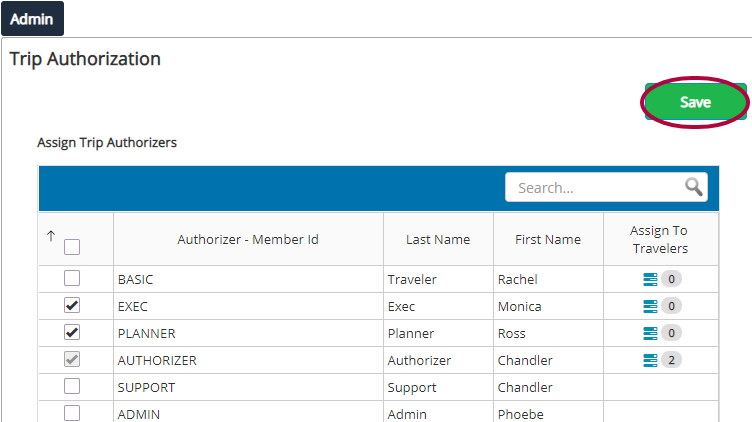 Please Note: If you exit the page without saving, your changes will be lost.