Nexonia Timesheets has a setting which will prevent submission of a timesheet if the duration exceeds 24 hours in a day. This setting is found on the Role of a user.
We see a sample of the warning below when a user tries to submit time, with 25 hours on 04/18.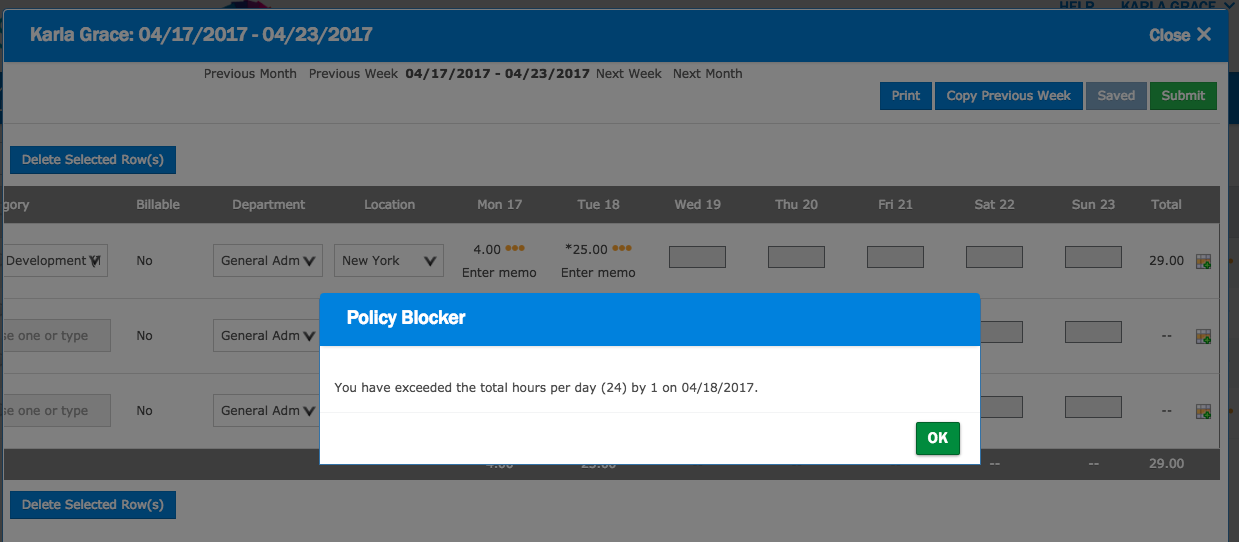 To enable this feature:
In Nexonia, navigate to Settings > Users > Roles and then click on the name of the role to which you would like to assign an approval process. 
Once you're viewing the role, you should see a tab on the right called "General". Click the Edit button.
You should now see a field in the General settings called Policy Blocker: Prevent submit to avoid exceeded hours.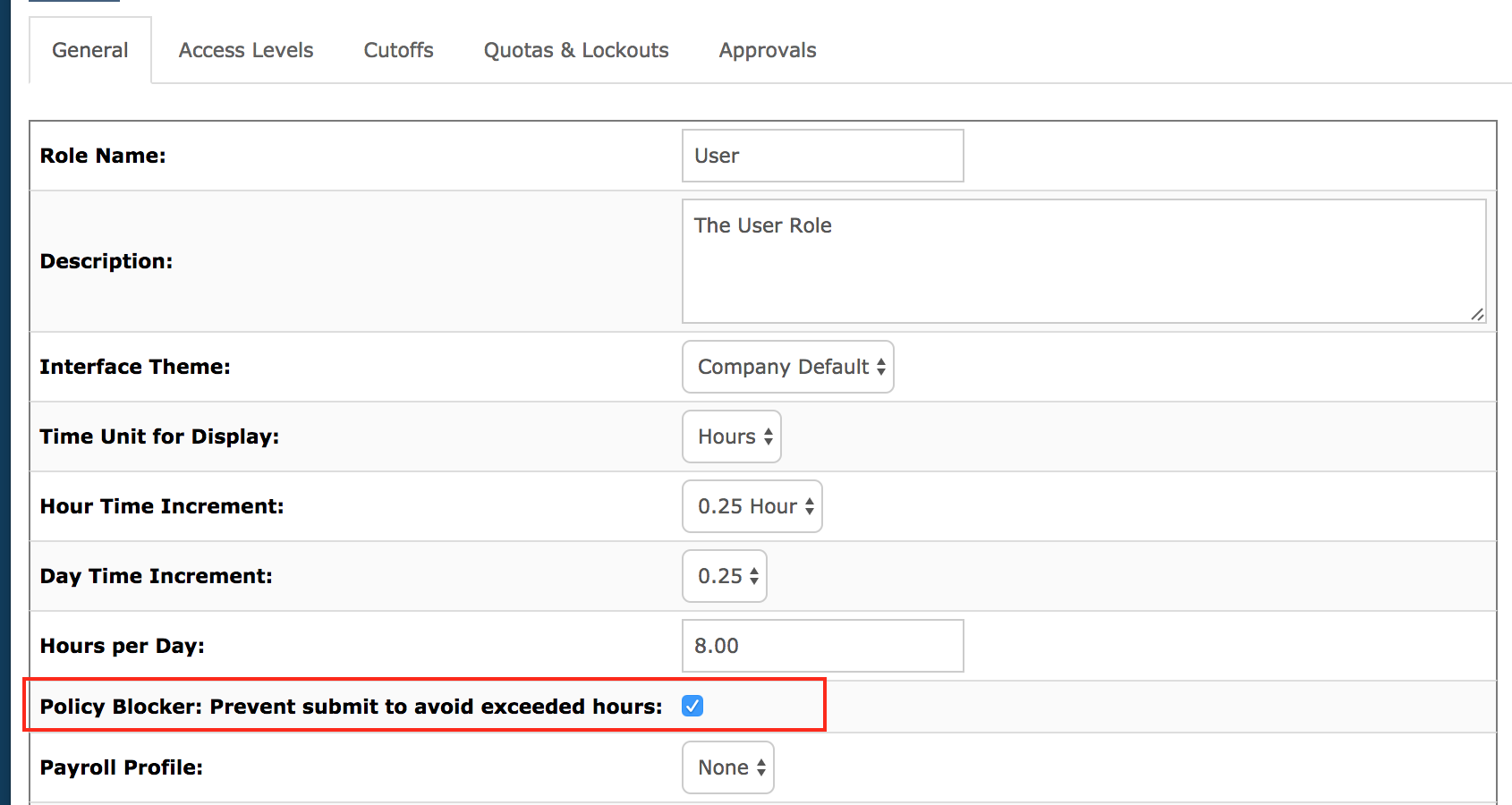 Check off this setting to enable it.
Scroll to the bottom of the menu and click the Apply setting to save your new selection.