The start of week day for the Timesheet layout is controlled by the Region associated with your users.
To change the start of week date, follow these steps:
Navigate to Settings > Company > Regions
You should see your available regions. Click on the name of the Region to edit the record.
In the region, navigate to the General tab and click the Edit button.
Scroll to the setting Start of Week and use the dropdown menu to select what the day the week the timesheet layout should start at.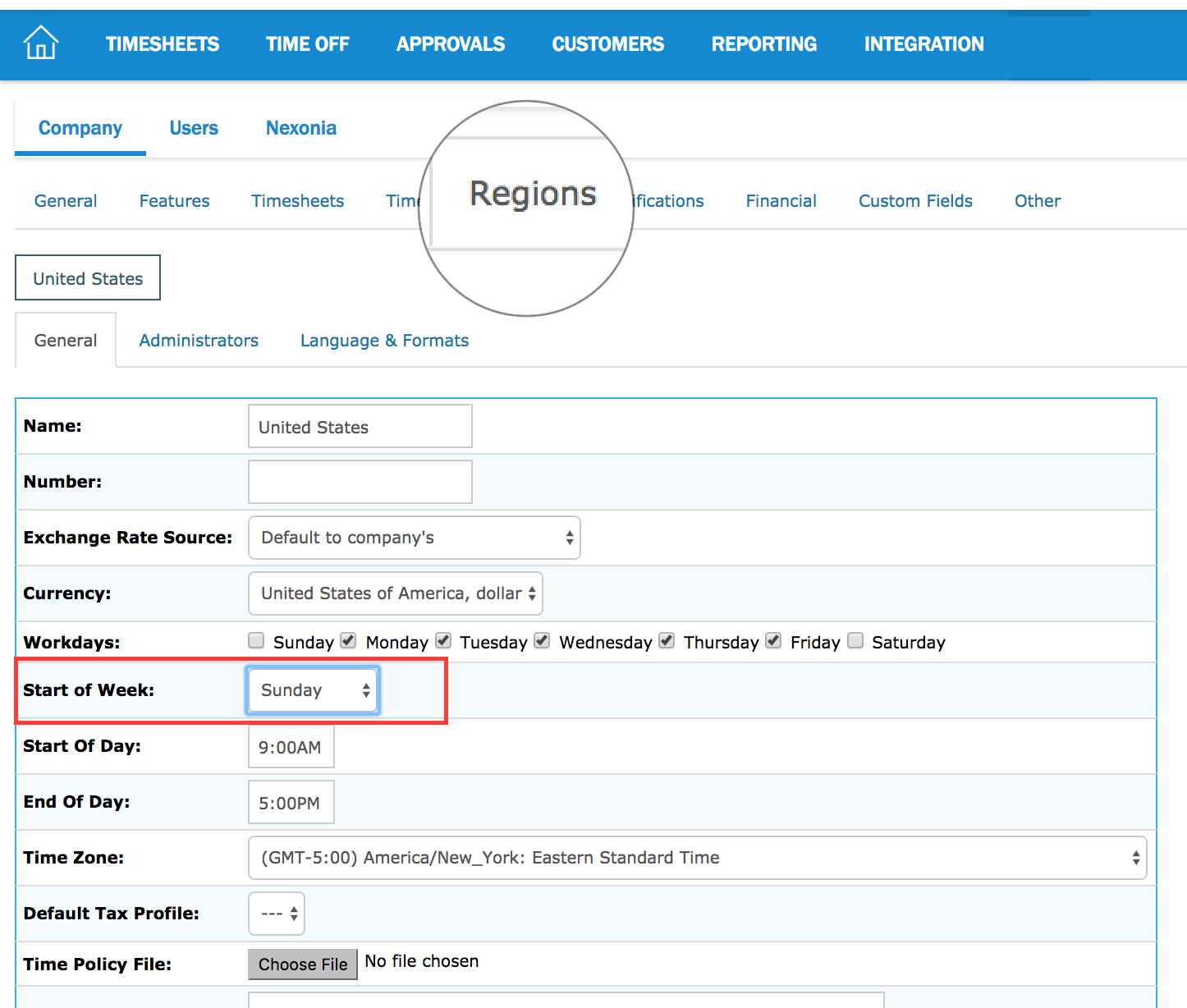 Scroll to the bottom of the menu and click the Apply button. The timesheet layout for all users associated with this region will be updated.