Unfiled Expenses - Create New Report
A new feature has been added to Unfiled Expenses for users to create a new report when moving their expenses to the reports module.
After selecting the option to Move to Report, users will now see the New Report option in the upper right-hand corner.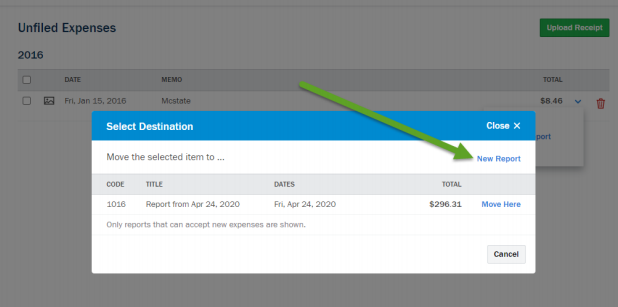 A new report will then be created automatically and the expense will be added to it in the reports module.