Expenses iOS Mobile App
The Nexonia Expenses Mobile App has been updated to provide a quicker way to submit expense reports.
Please Note: You will need to have IOS 11, 12, or 13 and have downloaded the Nexonia Expenses Mobile App Version 11.9.2 from the app store.
In this first iteration of updates, you will see a button on your Expenses App homepage that gives you access to the new workflow.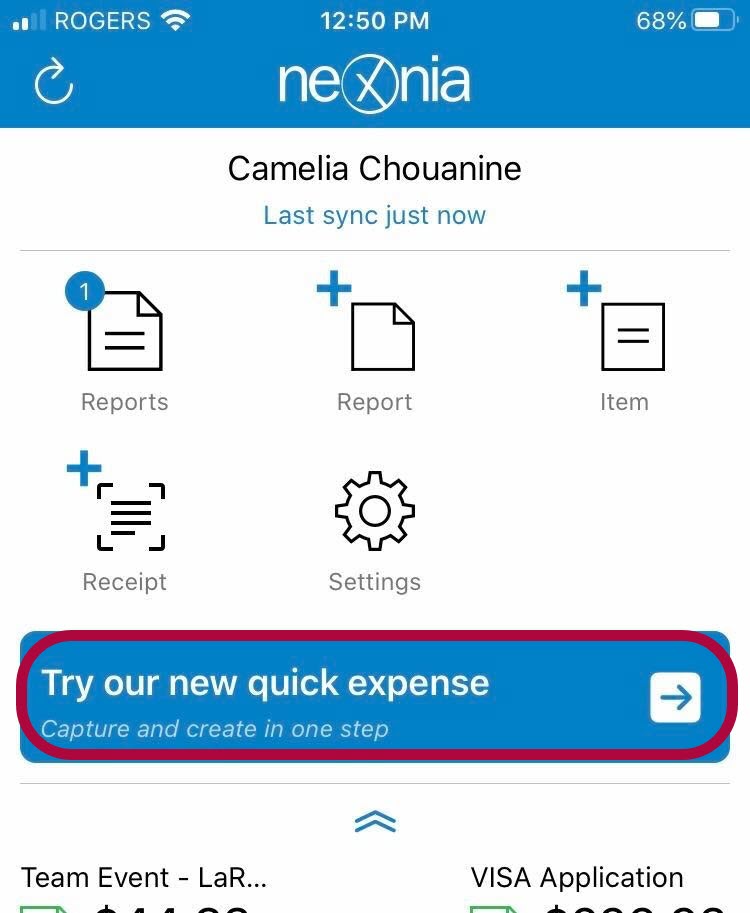 From this new mobile workflow, you can quickly upload receipts as expense lines into a report titled Unfiled Expenses. For information on using this new workflow, view our article on Using Nexonia Mobile's Quick Expense Workflow.
Some key features include:
Once you capture your receipt image, the app will automatically begin scanning it using OCR technology. You no longer need to wait to see the results. If you leave the screen before the scan has been completed the results will still populate.
Previously, you were required to enter certain pieces of data before you could save your expense. We have removed those requirements in this workflow to allow you to more rapidly enter your expenses and the freedom to choose when you would like to enter your data.
On Nexonia Web, the Unfiled Expenses Report will be placed on top of all other expense reports regardless of filtering.
Regular reports contain the same data requirements as before therefore to further edit or submit your expenses you will need to enter the required data before moving the expense from the Unfiled Report to a regular report.