Owners and admins can add a bank account by clicking Bank Accounts under the Admin tab and Connect A Bank Account: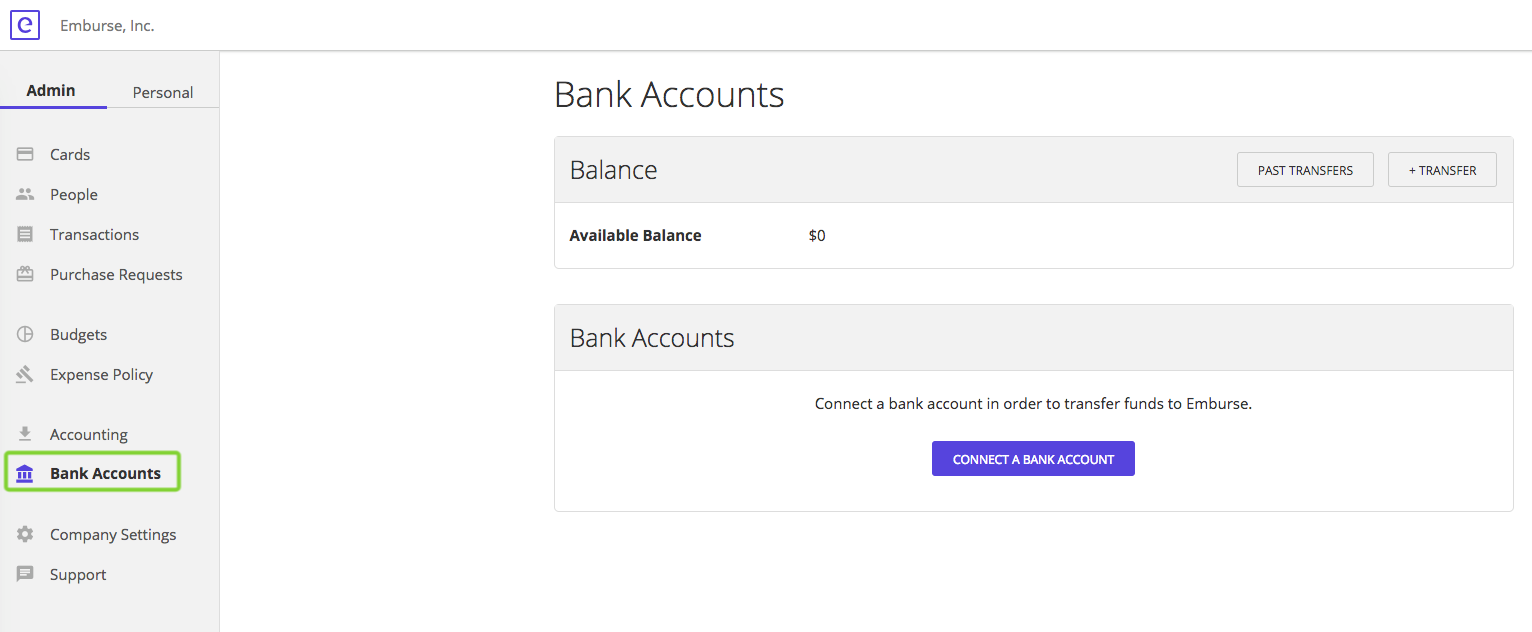 Find the following options to link a bank account:
1. Use Bank Credentials
This option is instantaneous. You can select from a list of popular banks or search for your bank/credit union.
Enter in your credentials to login to the bank, and authorize it, so it can be used with Emburse.
2. Use Account Number - APPROVAL REQUIRED
This option involves entering your account and routing numbers for your bank account. It's delayed verification as small deposits are made to Emburse via ACH. It can take three or more business days to verify the account. Please note when Manual Verification is used the daily transfer limit will be decreased until routine transfers are seen being successful. Please contact Support@Emburse.com to discuss this option.
If you have ACH Fraud Protection on your account please supply your bank with the below ACH ID's that will whitelist Emburse from being able to debit/credit your bank account. Both codes should be provided to your bank:
1800948598
4270465600
You also have the option to link more than one bank account to Emburse.
Connected Bank Account
Once you've successfully connected a bank account, you'll see it on your Bank Accounts page and you'll be able to transfer funds from the bank account into Emburse.
You can edit the name of the account by clicking the edit icon. There is an option to remove the account, or connect another bank account too.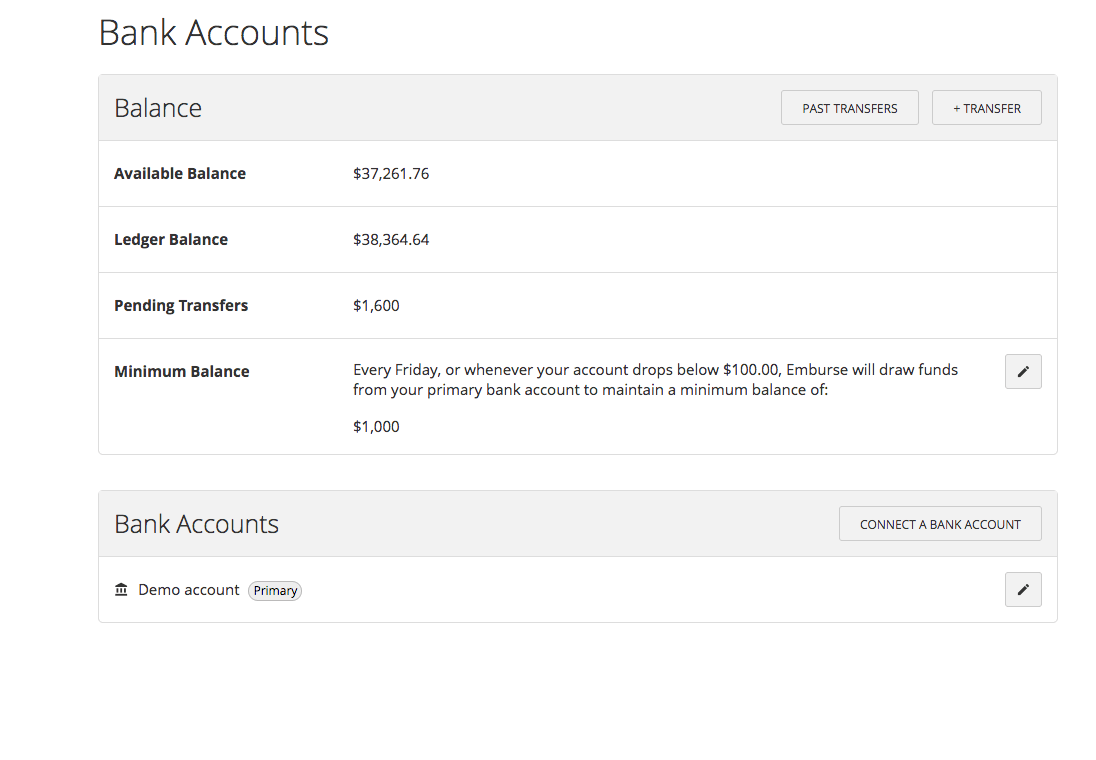 A minimum balance may also be set that enables the automatic transfer of funds from the connected bank account into Emburse whenever the Emburse business account reaches a specific low balance.
Credit Accounts
If you're using the credit option with Emburse, your connected bank account will likely be used as an automatic payment source for your line of credit.
For example, when your bill is due, Emburse will pay it using the connected bank account.