The Nexonia Travel mobile app allows you to book trips while on the go.
This article will show you how to book a trip, including flight, car rental, and hotel all from you Nexonia Travel mobile app.
To begin, make sure you've downloaded and are registered for the Nexonia Travel Mobile App. 
Step 1: Start by logging into the Nexonia Travel Mobile App with your regular login credentials. Once logged in, tap the Book square to begin booking a trip.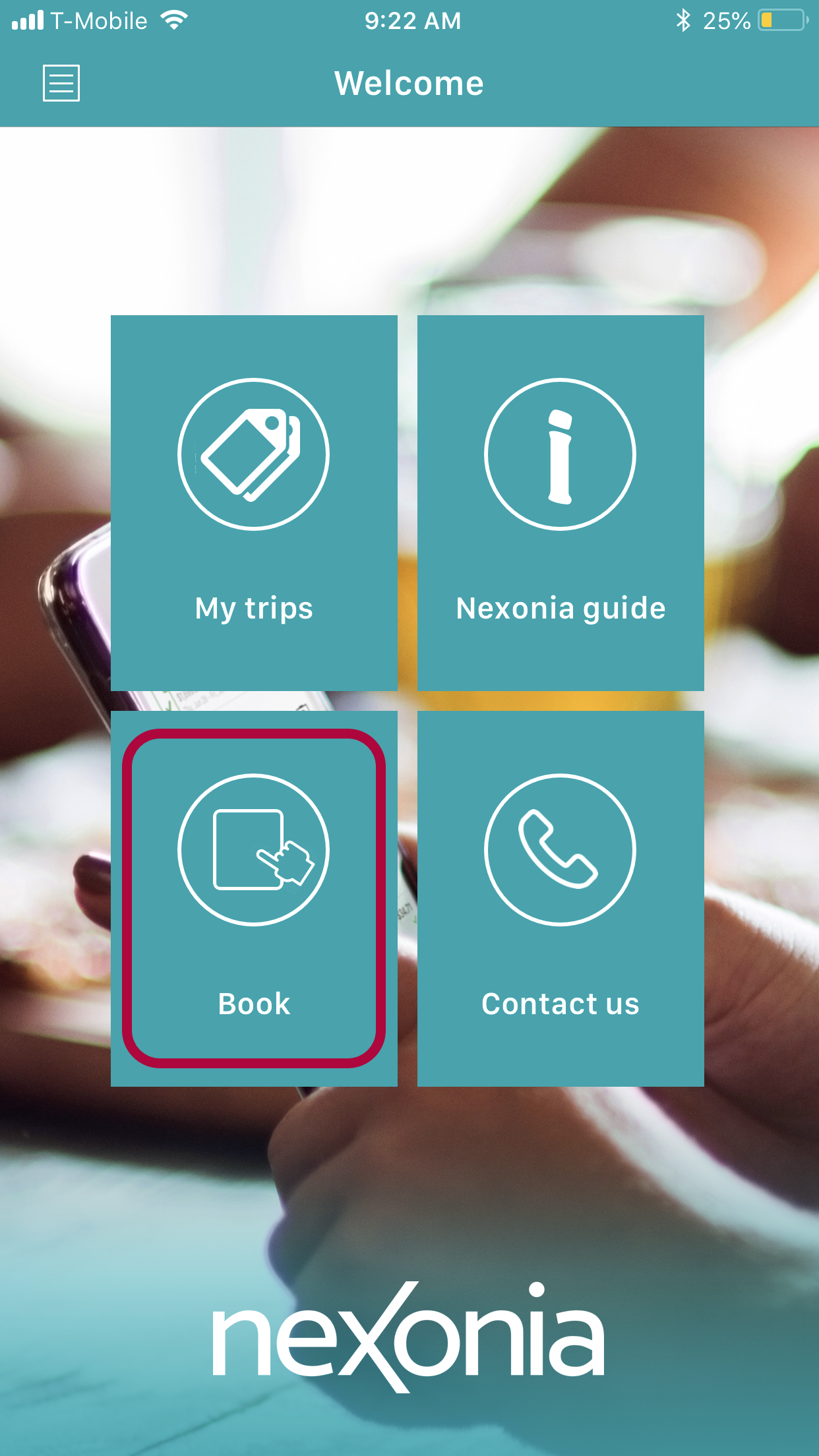 Step 2: You'll be brought to the Nexonia Travel homepage, where you can begin booking a flight, a rail reservation, a rental car reseravation, or a hotel reservation. 
If beginning with flight, first select if you're looking for a round-trip or one-way flight. Enter in which airport you'll be flying out of and into, your departure date, and your return date.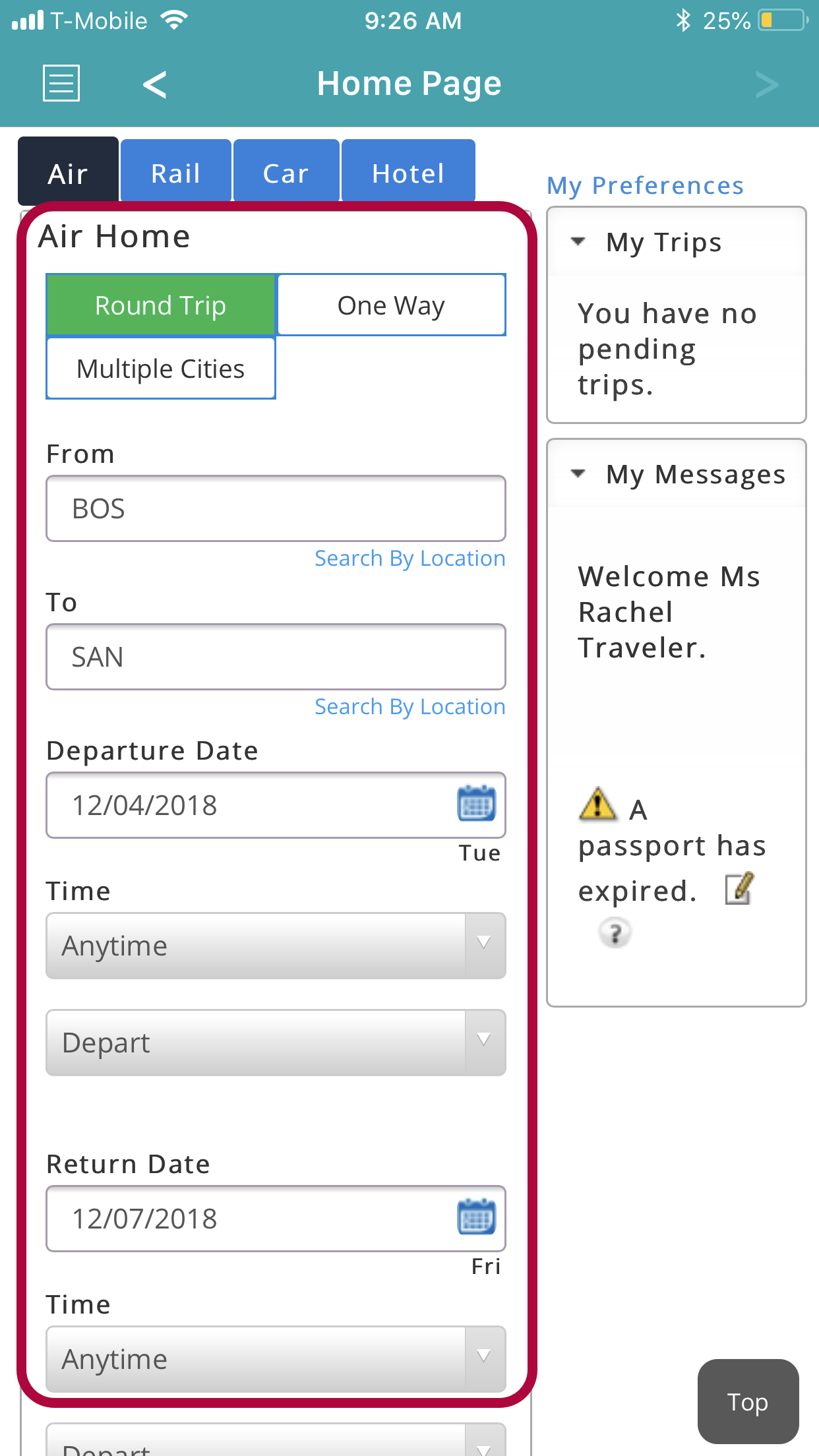 Step 3: Check Include Car and Include Hotel if you'd like to include them when booking your trip. If including hotel in your search, enter in the Hotel Name where you'd like to stay as well as your check-in and check-out date.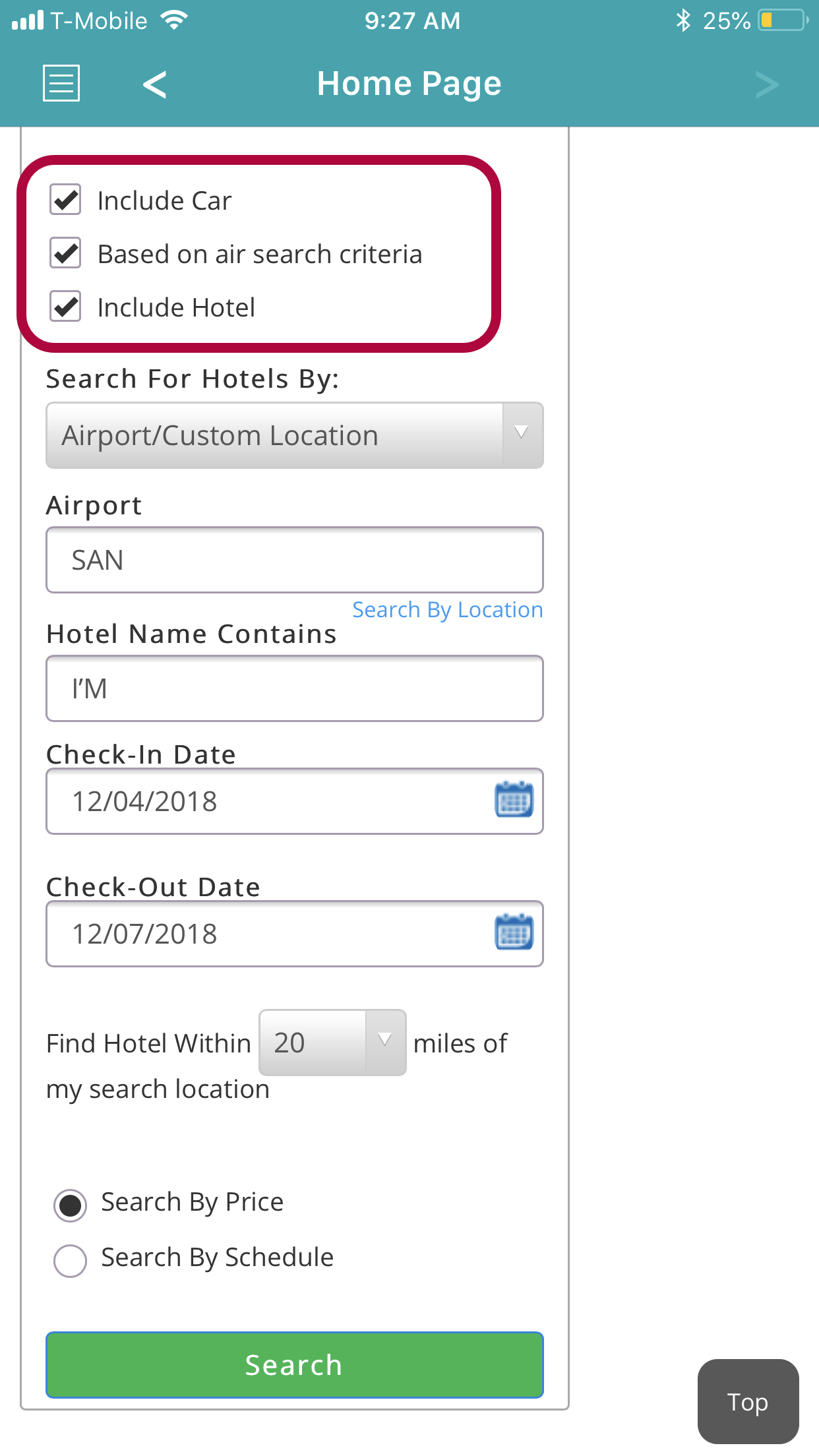 Step 4: Tap Search when complete.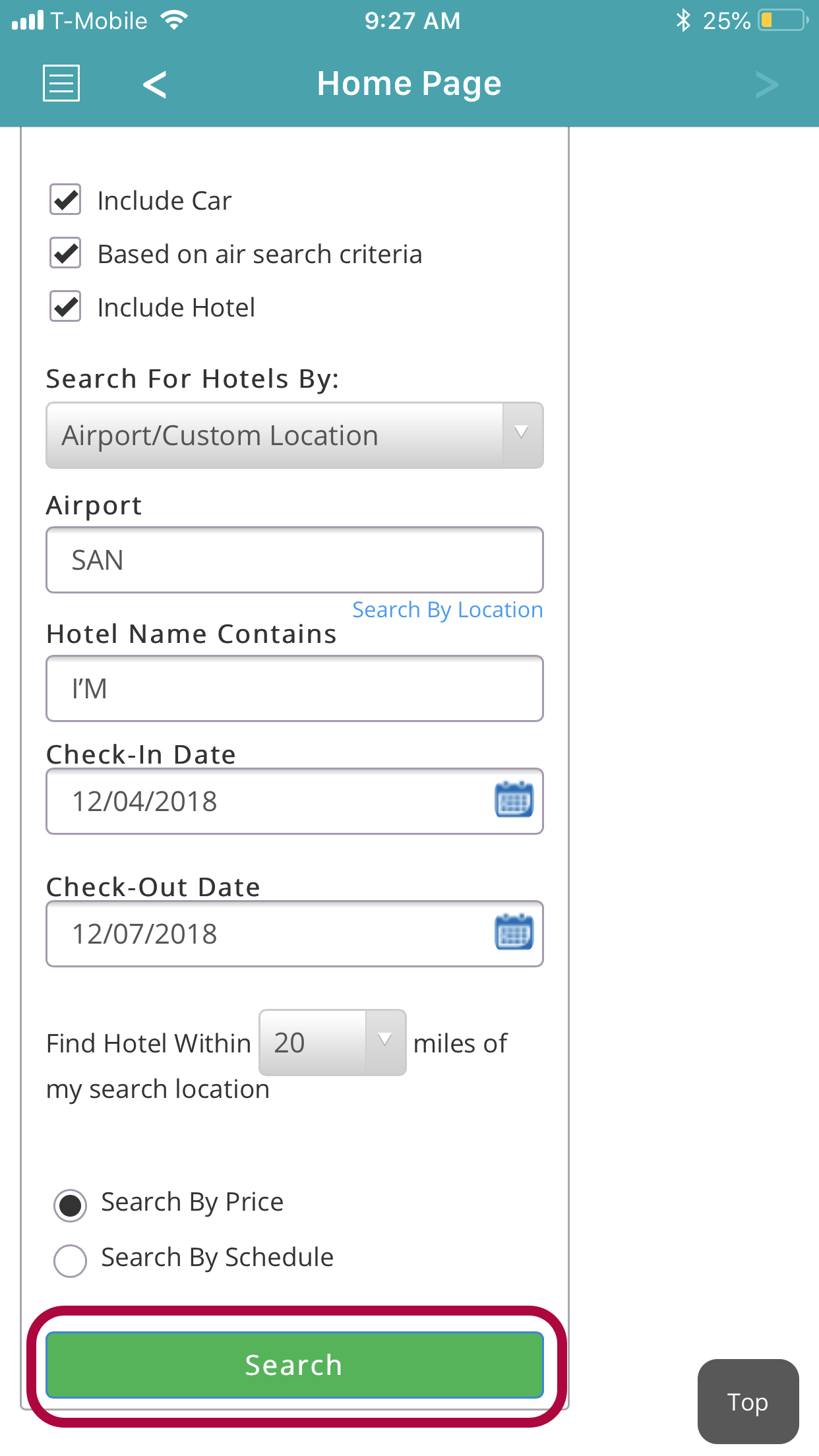 Step 5: Flight information based on the criteria you entered will appear. To choose a flight, tap the price next to the flight.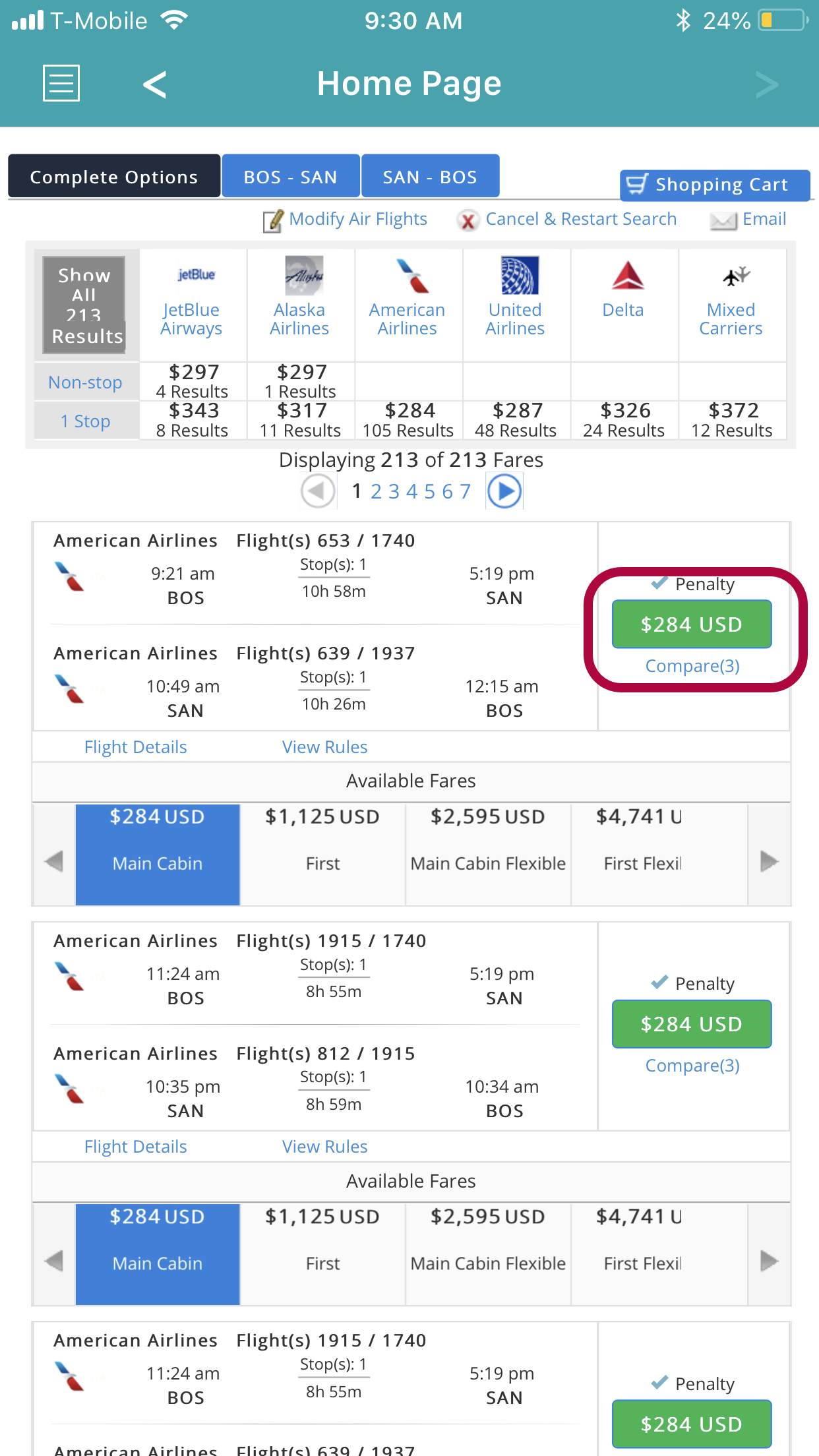 Step 6: If you included a car in your search, you'll now have the option to select a rental car. Tap Add to Cart to select.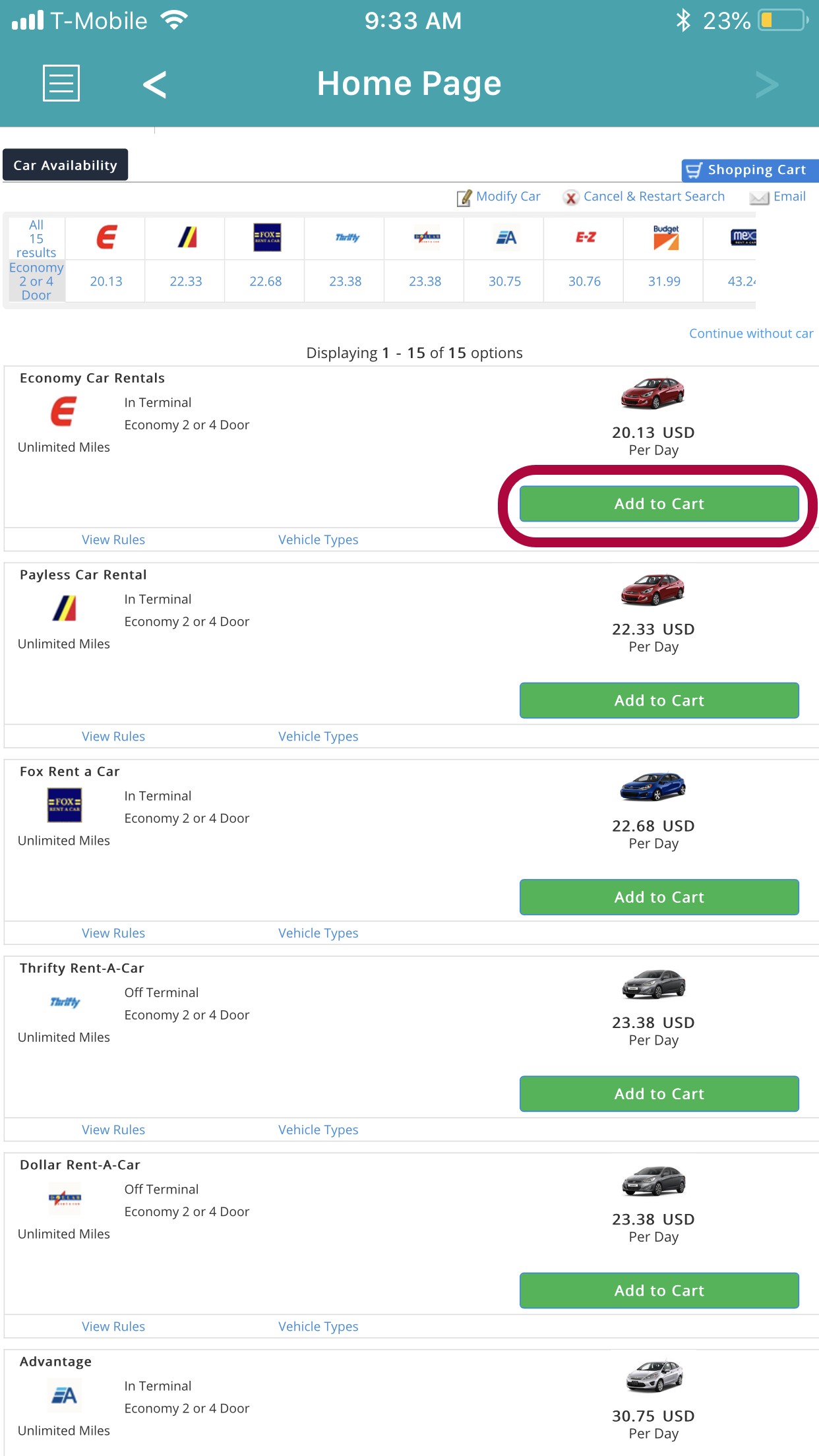 Step 7: If you included a hotel in your search, you'll now have the option to select a hotel. To learn more about the populated options, tap Show Rates.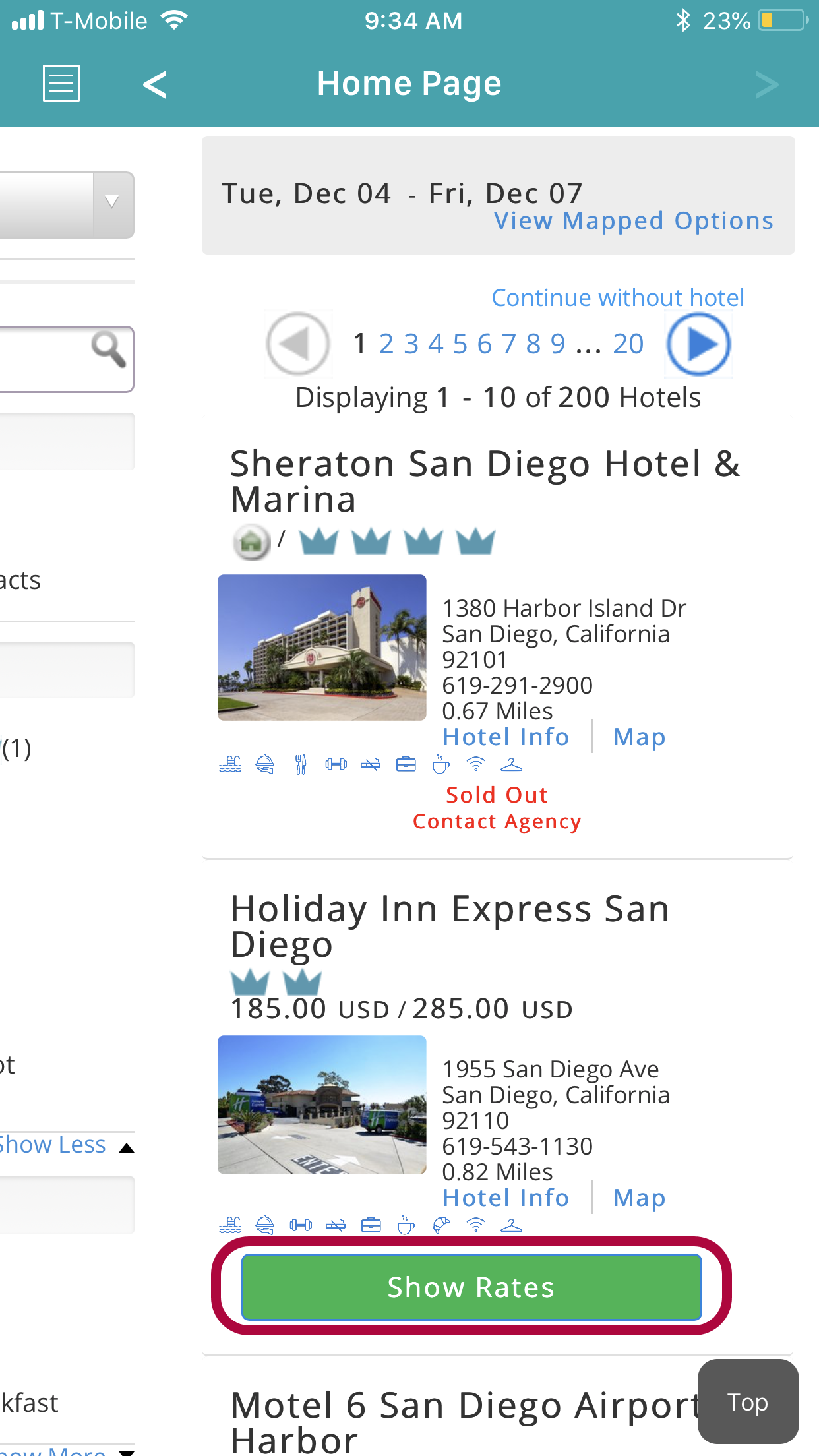 Step 8: To choose a room, tap the price underneath the description of the room.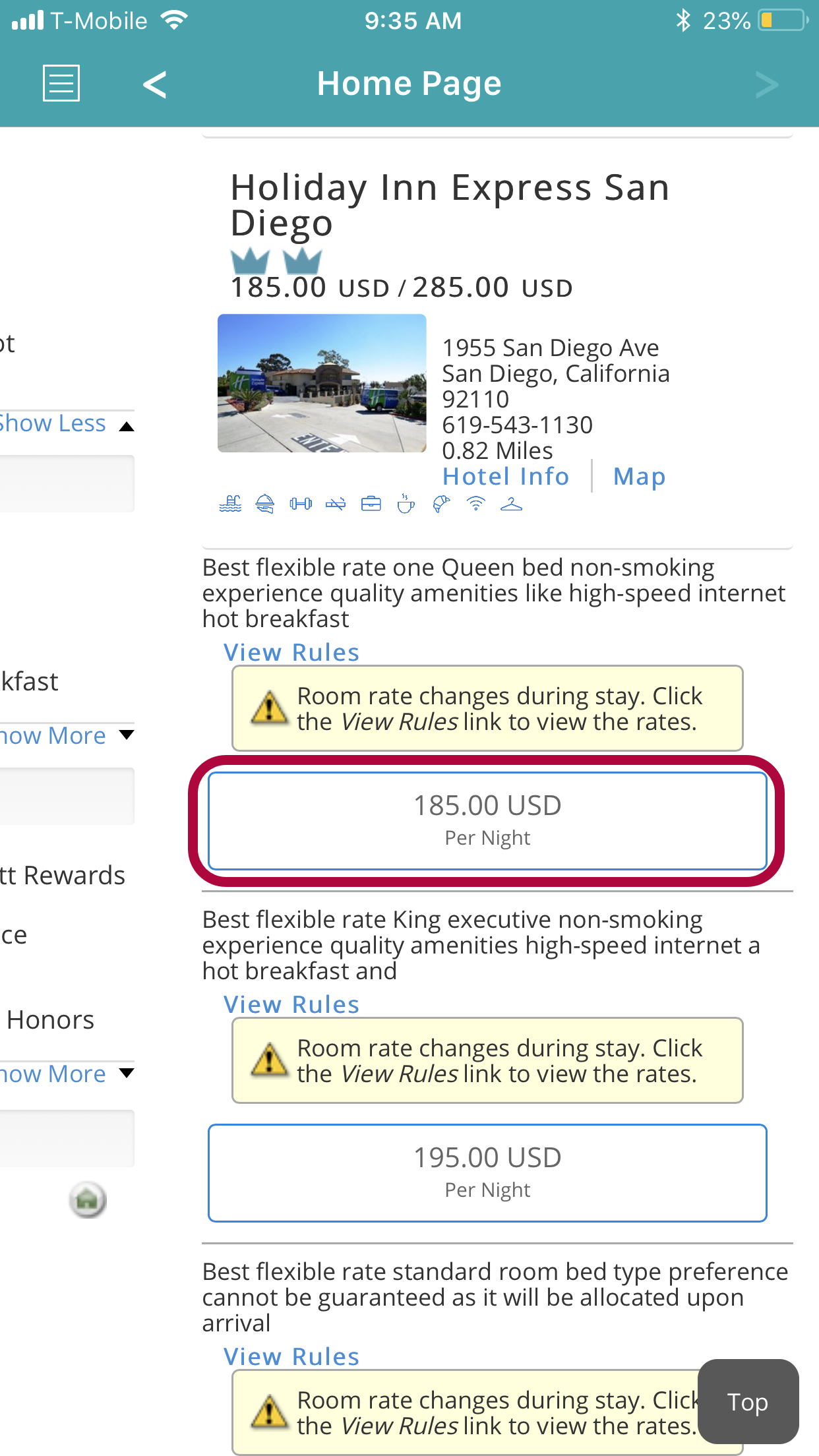 Step 9: Tap Purchase to finish booking your trip.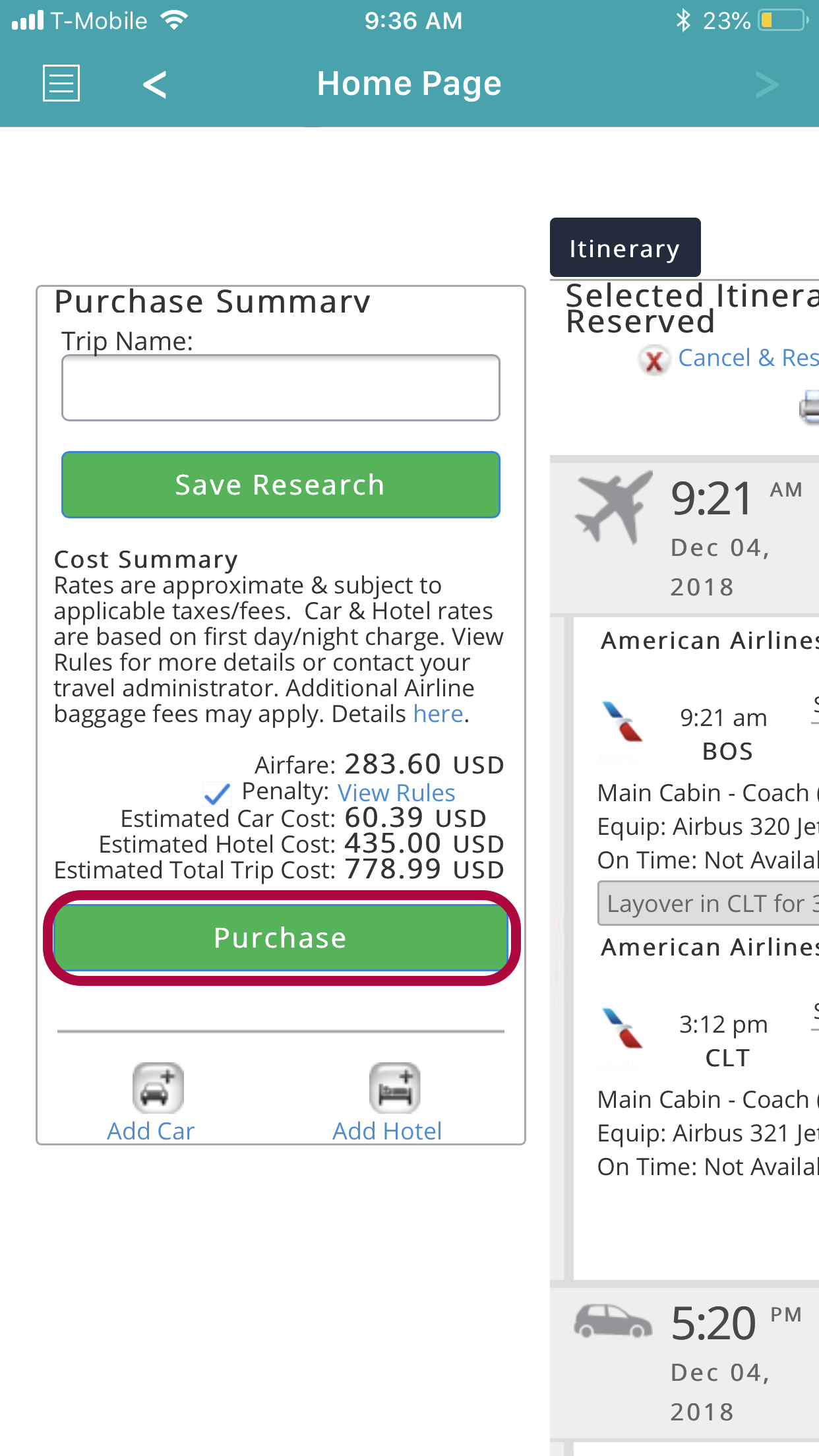 Step 10: Depending on your company settings, you may need to enter in Additional Information, such as the purpose of your trip. Tap Continue.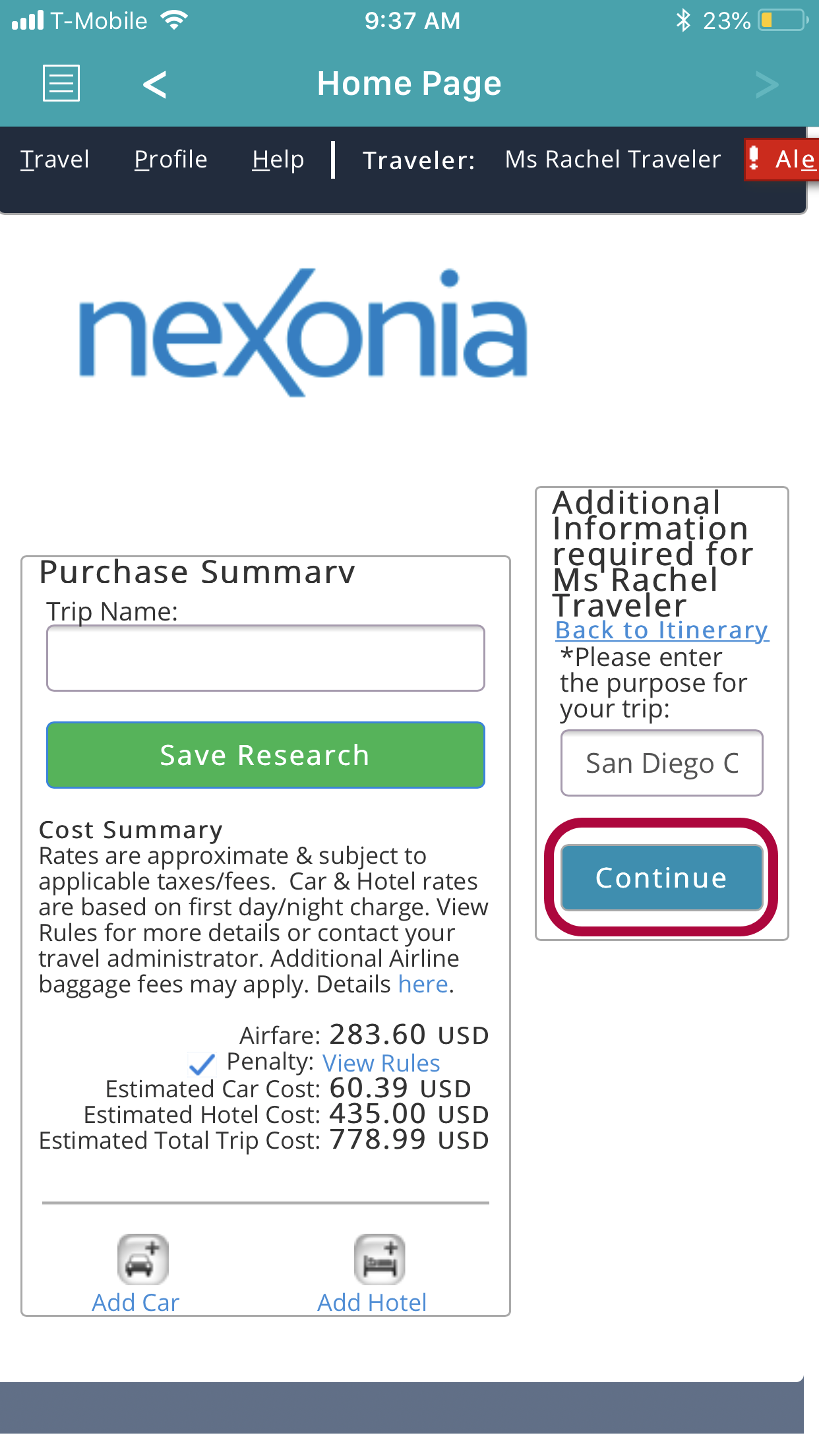 Step 11: You'll now be prompted to enter in your credit card information to purchase your trip. Click Continue when complete.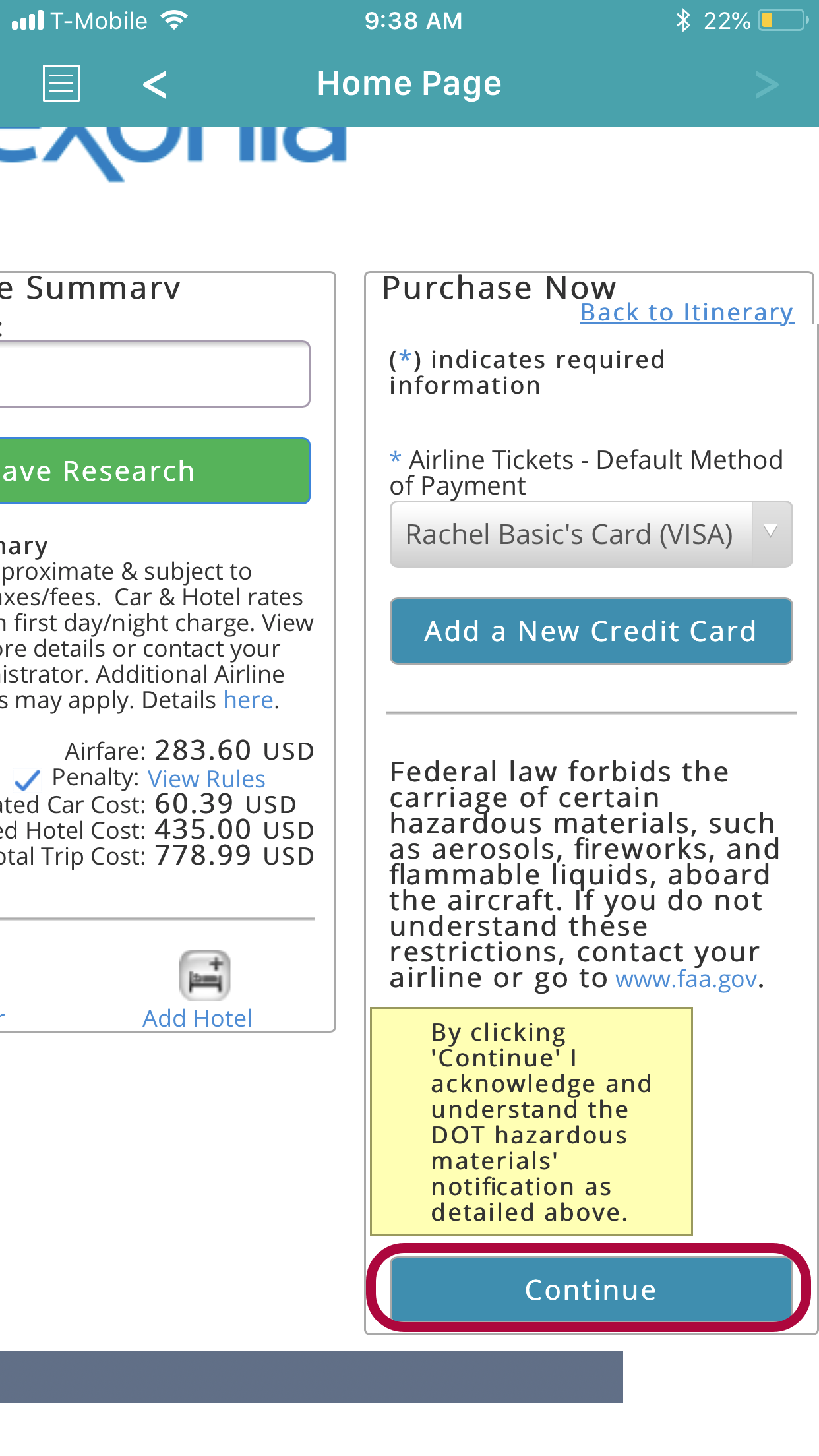 Step 12: Your trip is now purchased. You can review your trip itinerary any time on the Mobile App or Online.