Access Emburse from the browser on any mobile device. There is not an App available in Google Play or the Apple Store. Access to your Cards account will be done through a regular internet browser.
All functions are accessible via the browser on your mobile device, including:
Checking balances
Uploading receipts
Issuing cards
Setting controls
Issuing pre-approvals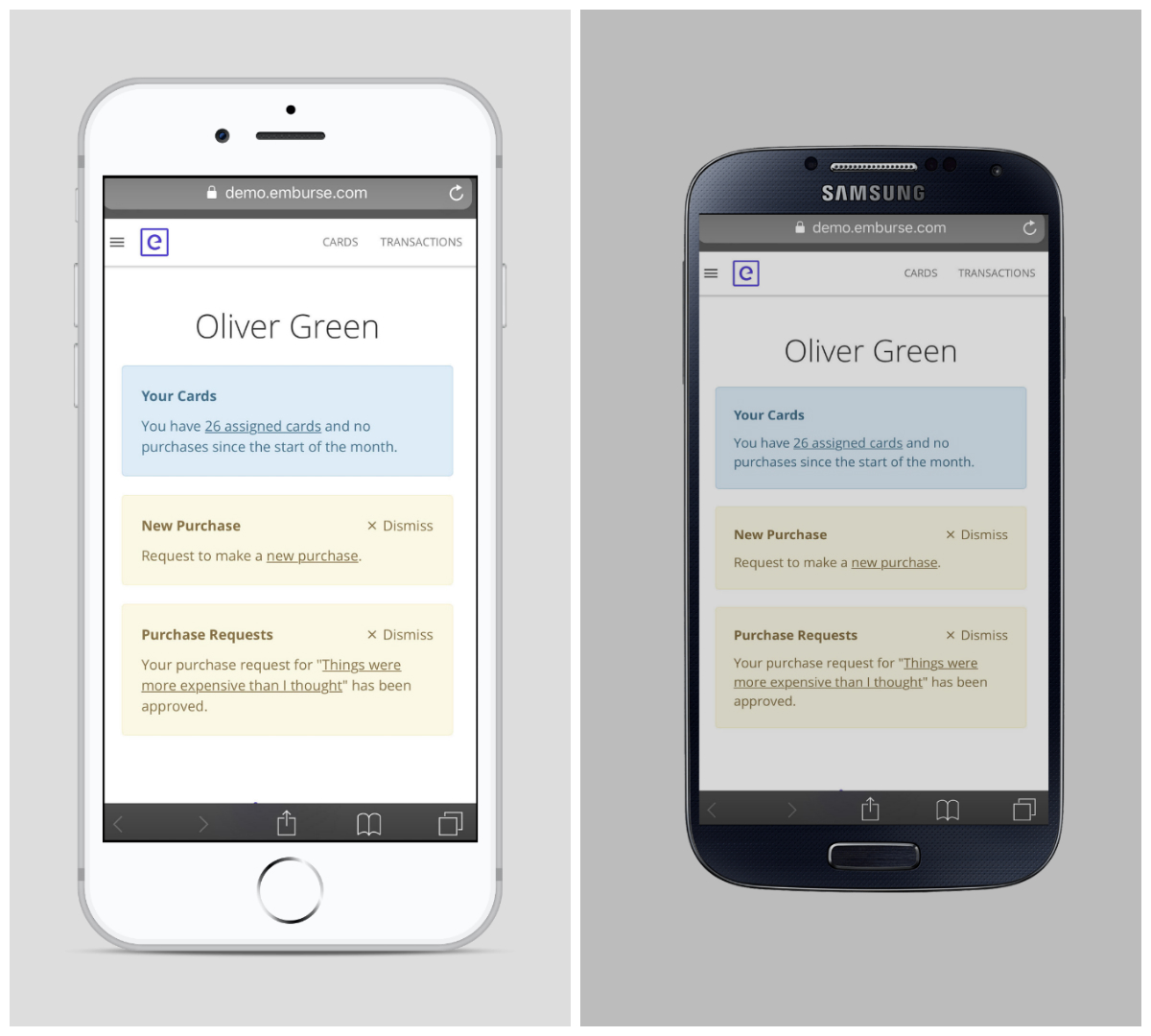 Read about how you can use Emburse with Apple Pay or Google Pay.