You can limit the amount of expense reports you see on Nexonia's mobile application, by going into the settings.
From the home page of the application, tap on Settings.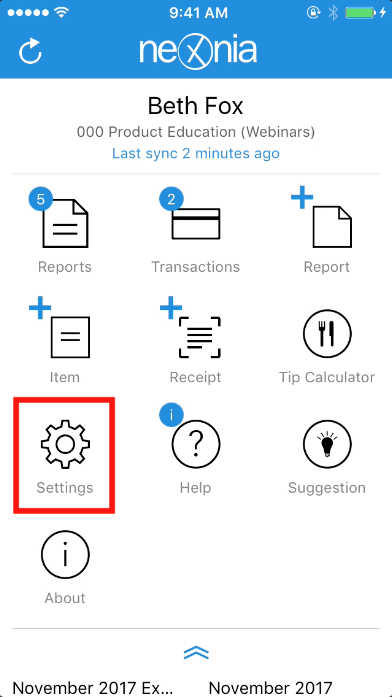 Scroll down until you find the setting labelled Max Local Reports. Tap on the field to adjust the value.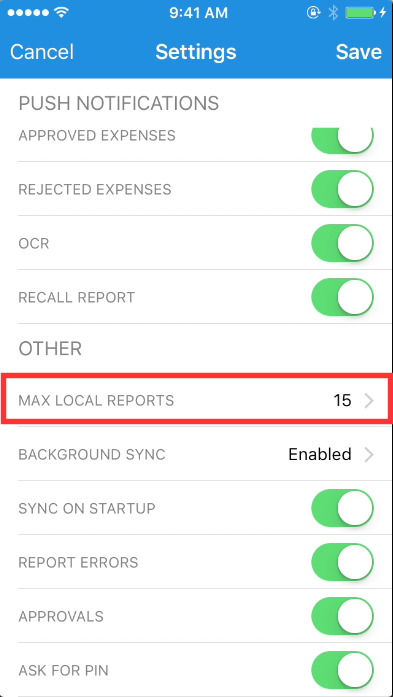 Tap on the number of reports you want to see (5, 10, 15, 20, 25, 50, 100).
Tap Done.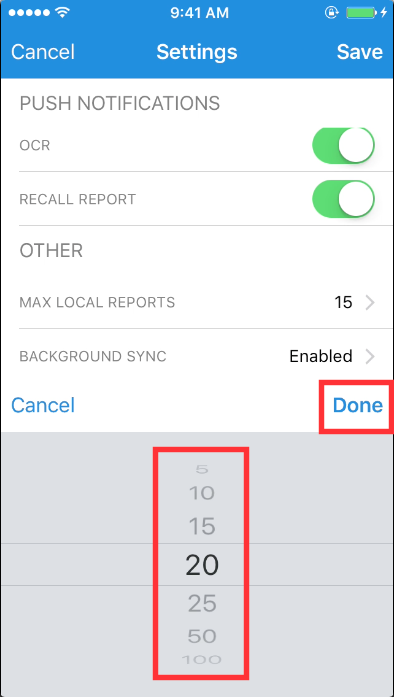 Tap on Save to finish.