When you change your password on the web you will need to update the password on your Expenses mobile app as well by following these steps:
1. From the homescreen of the mobile app, tap on your name near the top.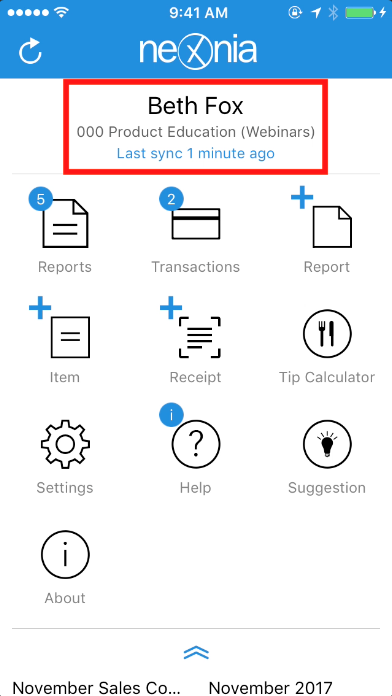 2. Tap the Gear icon next to your name.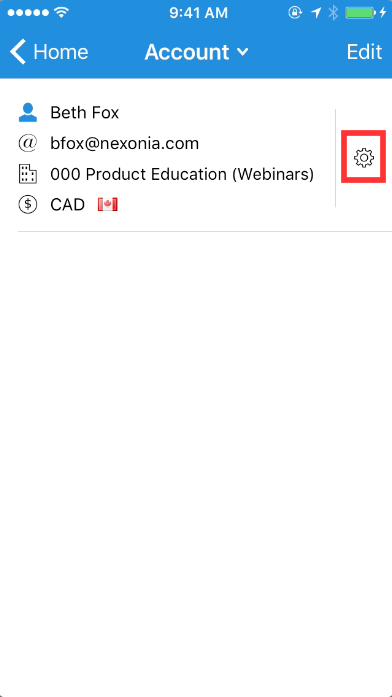 3. Tap on Login parameters.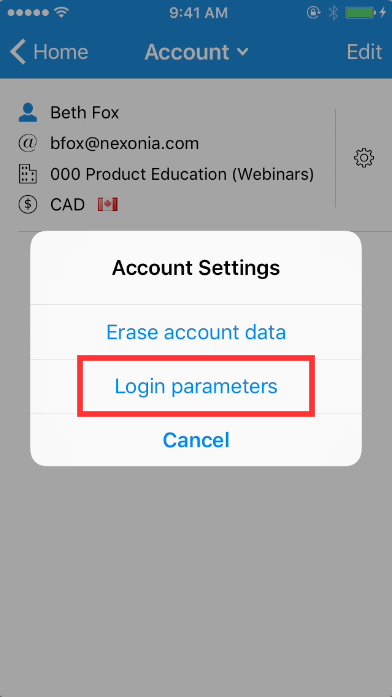 4. Update your password, then tap Login.